Similar to the concept of "global maxima".
When making forecasts about future events, this is longest possible time that an asset could likely survive.
---
Attributes


The late-start year has the following general attributes:

---
Evaluation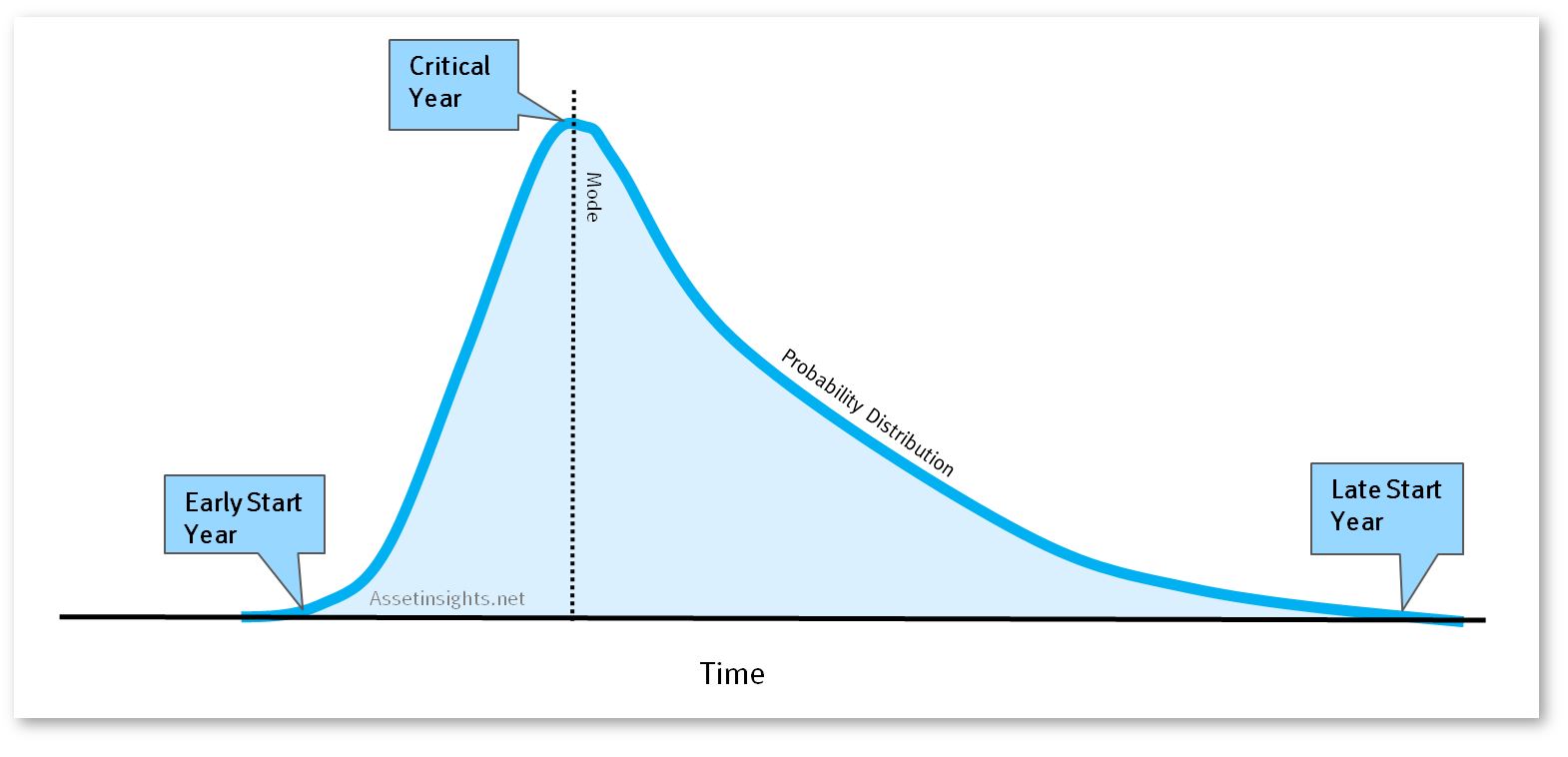 Fig. Probability distribution curve indicating the early start year at the beginning of the curve.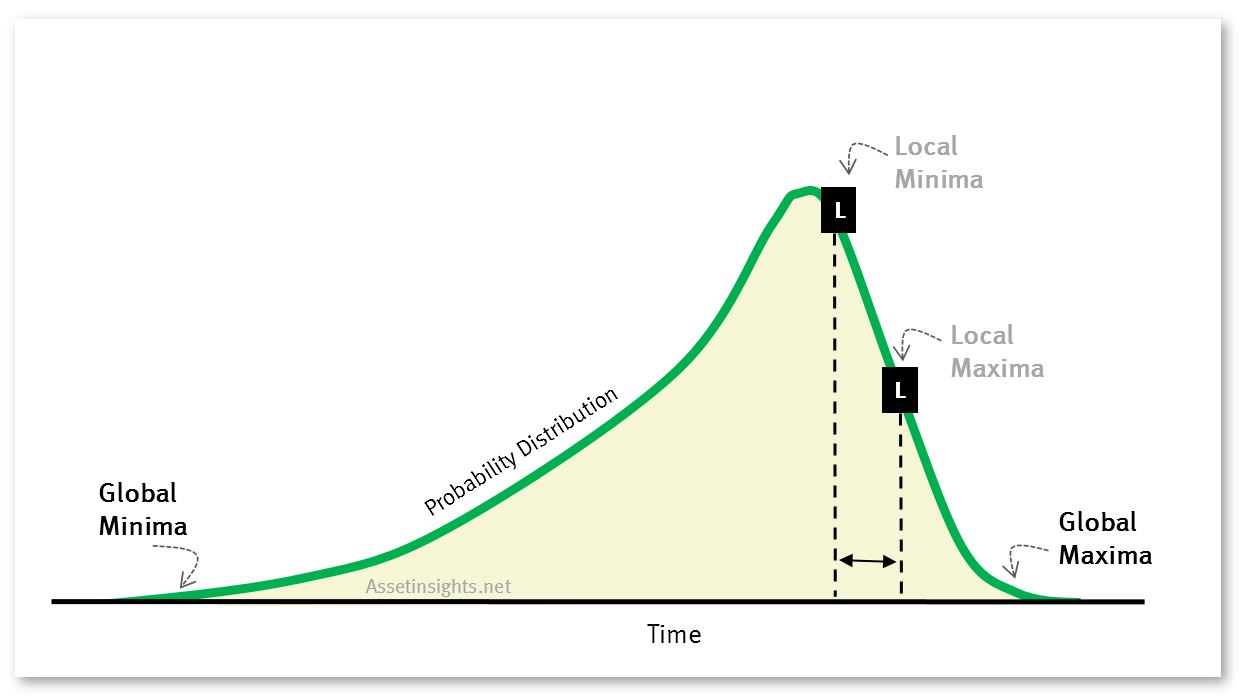 Fig. Survivor curve with global maxima and global minima compared to the local maxima and local minima for a high performing asset.