An indicator that follows an event, such as a drop in reliability or performance after the degradation or failure of an asset.
A lagging indicator may be a sign of potential failure ("P") of an asset and is reflected on a P-F Interval.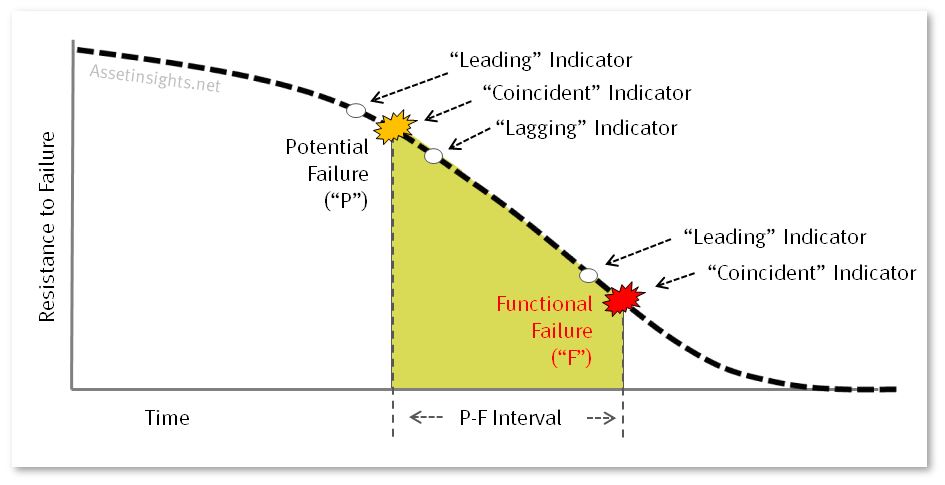 Fig. Leading indicators, lagging indicators and coincident indicators on a PF Curve.
---
See also:

Compare with:
---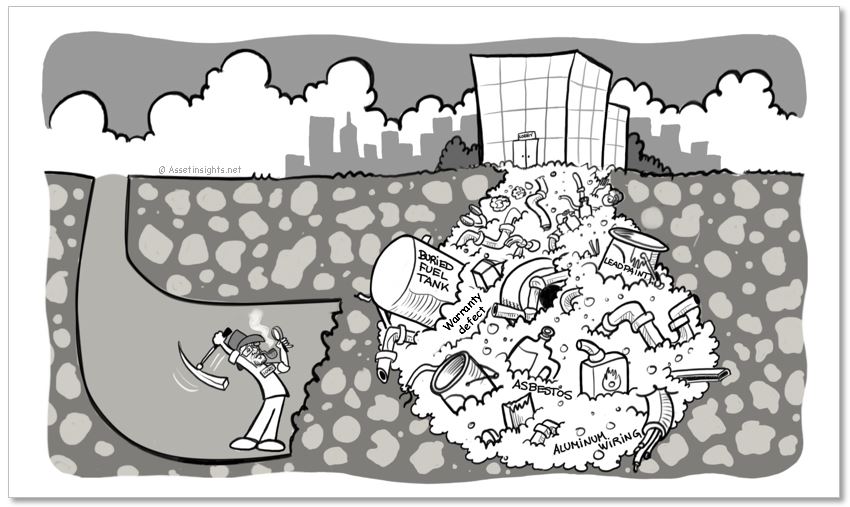 Fig. I. Care is using destructive testing to reveal the hidden stuff going on in the iceberg under the surface (latent defects, concealed conditions, lagging indicators, legacy problems, root causes, back-of-house problems, interval censoring, covert failures).