One of three reinvestment categories identified by a Facility Condition Assessment (FCA) or a Reserve Study (Depreciation Report).

This class of costs includes two general sub-categories required to ensure that a facility and its assets are sustained over their service life, as follows:

1. Major maintenance activities to preserve the assets to ensure that they can reach their useful service life or to extend that service life.

2. Planned cyclical renewal activities as each asset reaches the end of their useful lives. If an asset is not replaced at the end of its useful life and is kept in operation, through targeted repairs, then these costs get reclassified into the "catch-up" category.

The following types of costs are not included in this category:


---
Examples
Some examples of keep-up costs include:
Replacement of a roof at the end of its useful life

Boiler replacement

Redecorating the lobby at the end of its useful life or when driven by aesthetic obsolescence.

Retrofit of the fire alarm retrofit at the end of its technological life.
When the keep-up costs are expressed over a particular planning horizon, it is referred to as the capital load.

---
Quantification


A body of literature surrounds the methods of quantification of keep-up costs, which can be organized into two general methodological categories.

1. Methods that use desktop formulas, which are usually considered top-down methods.
2. Methods that rely upon empirical data such as a bottom-up condition assessment. Some of the formulas include:


---
Analysis and Reporting


Keep-up costs are reflected in the Extended Facility Condition Index (EFCI). The EFCI formula is the cost of the deficiencies plus the projected renewal costs for the facility (over the next five years) compared to the total reproduction value of the facility.
Fig. Roof replacement at the end of its useful service life is an example of a keep-up cost.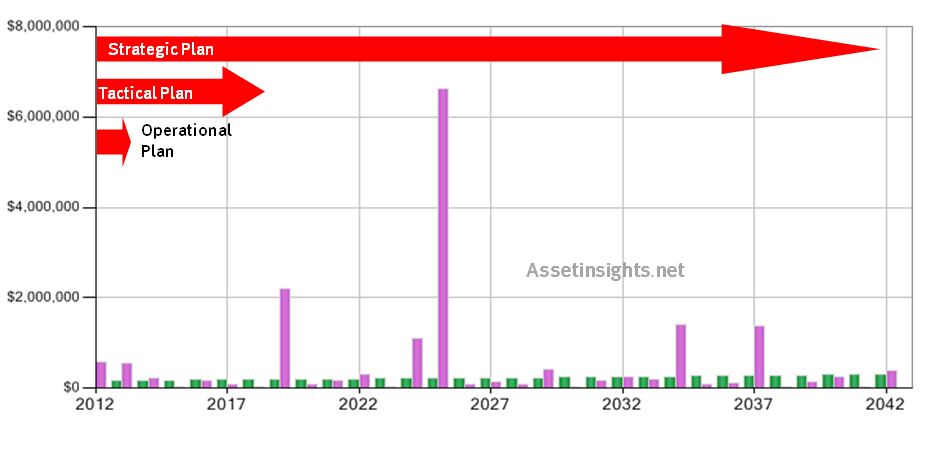 Fig. Keep-up costs reflected on a strategic planning horizon.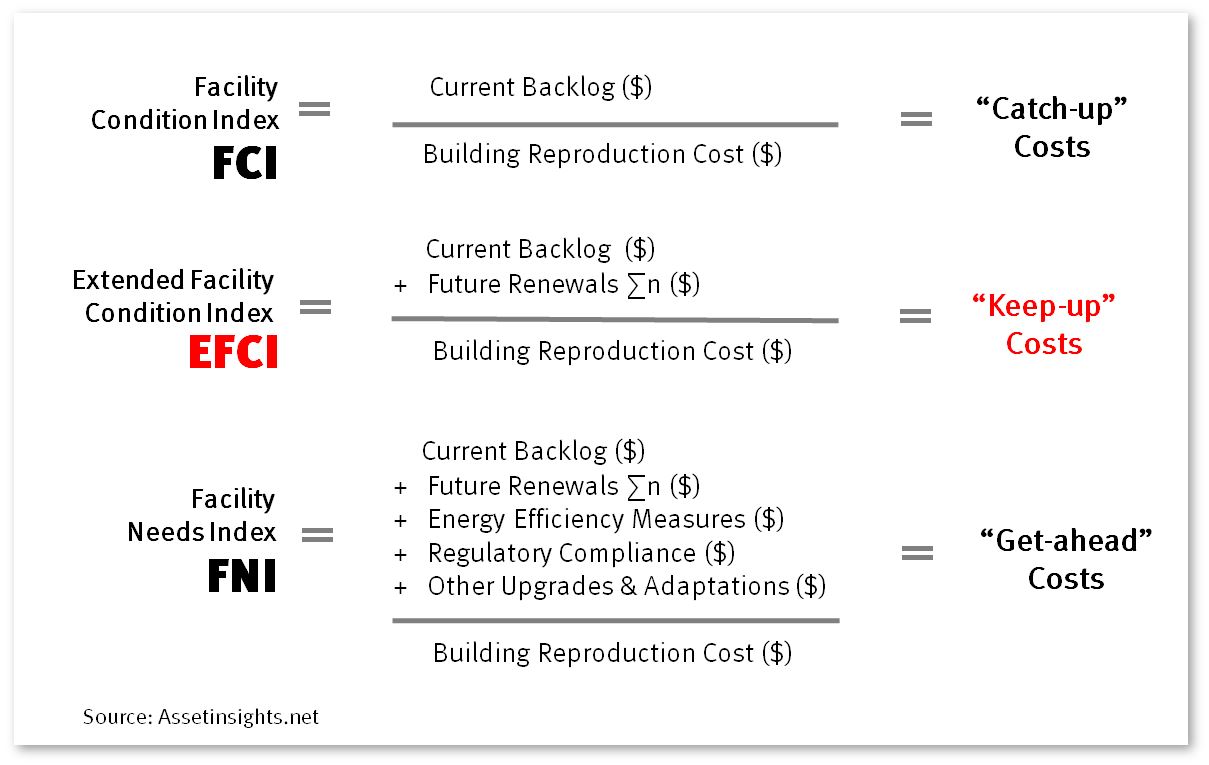 Fig. The formula to calculate keep-up costs and other reinvestment formulas.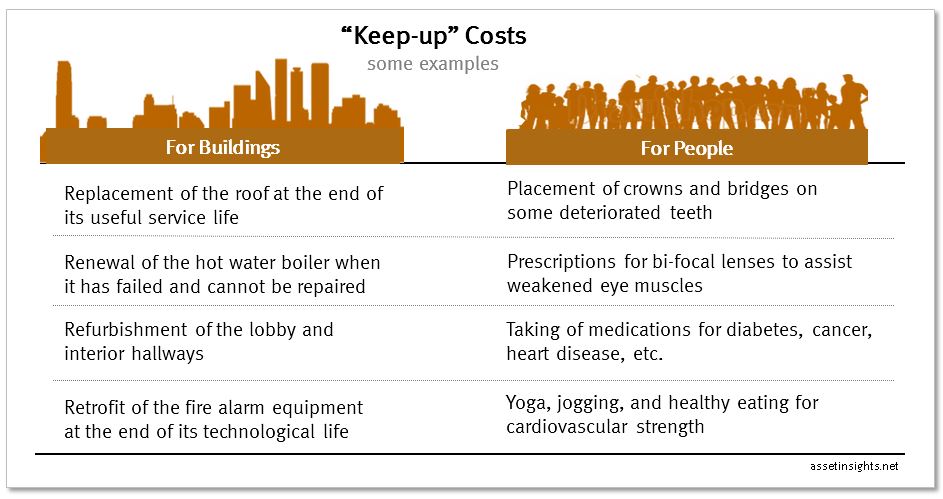 Fig. Table with examples of keep-up costs for buildings and people

.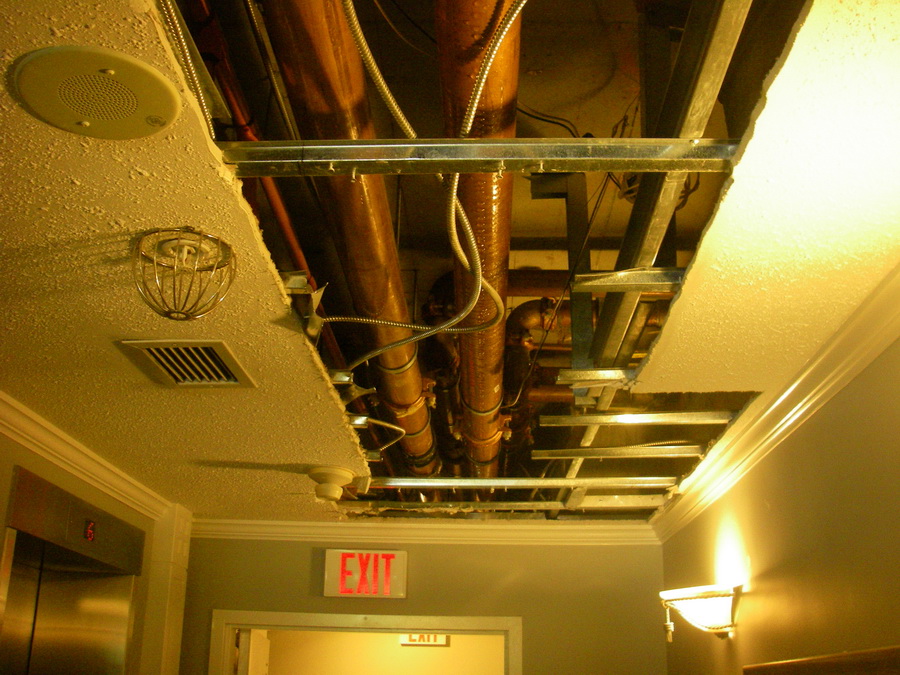 Fig. Plumbing system replacement is an example of keep-up cost.