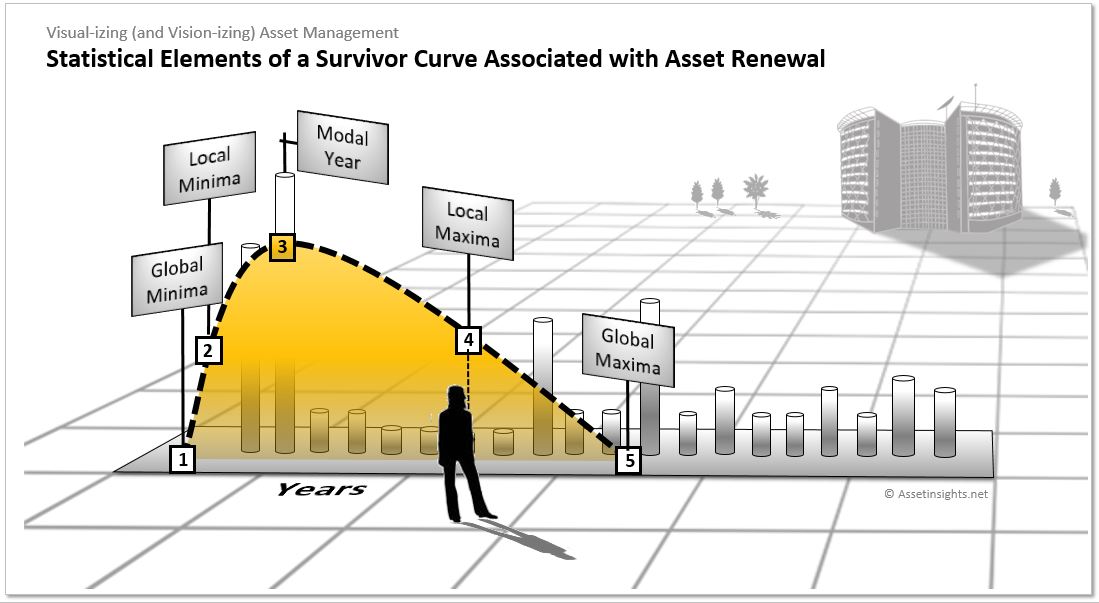 Fig. Some of the key statistical elements of an asset survivor curve.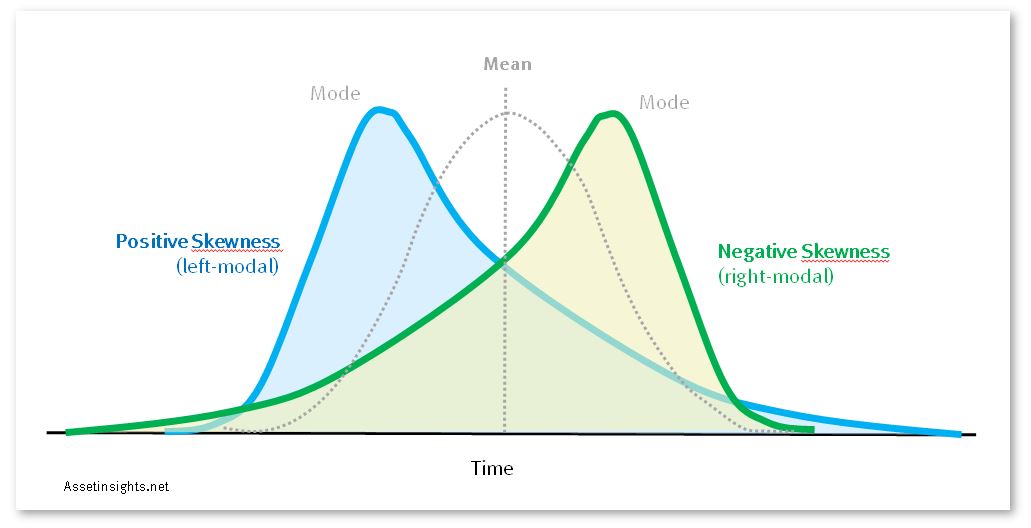 Fig. Left-modal curves (shown in "blue") and right-modal curves (shown in "green) relative to their respective modes and their means.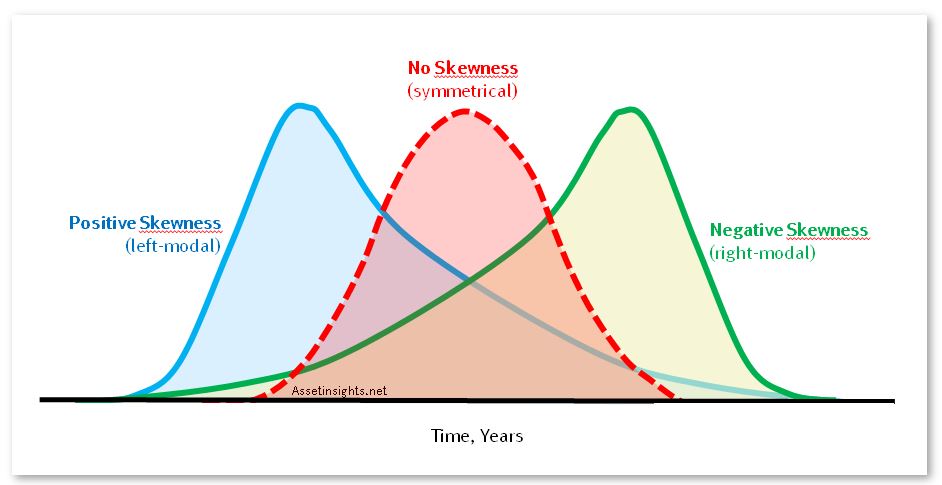 Fig. Bell curve

(in "red") with perfect symmetry compared to skewed curves.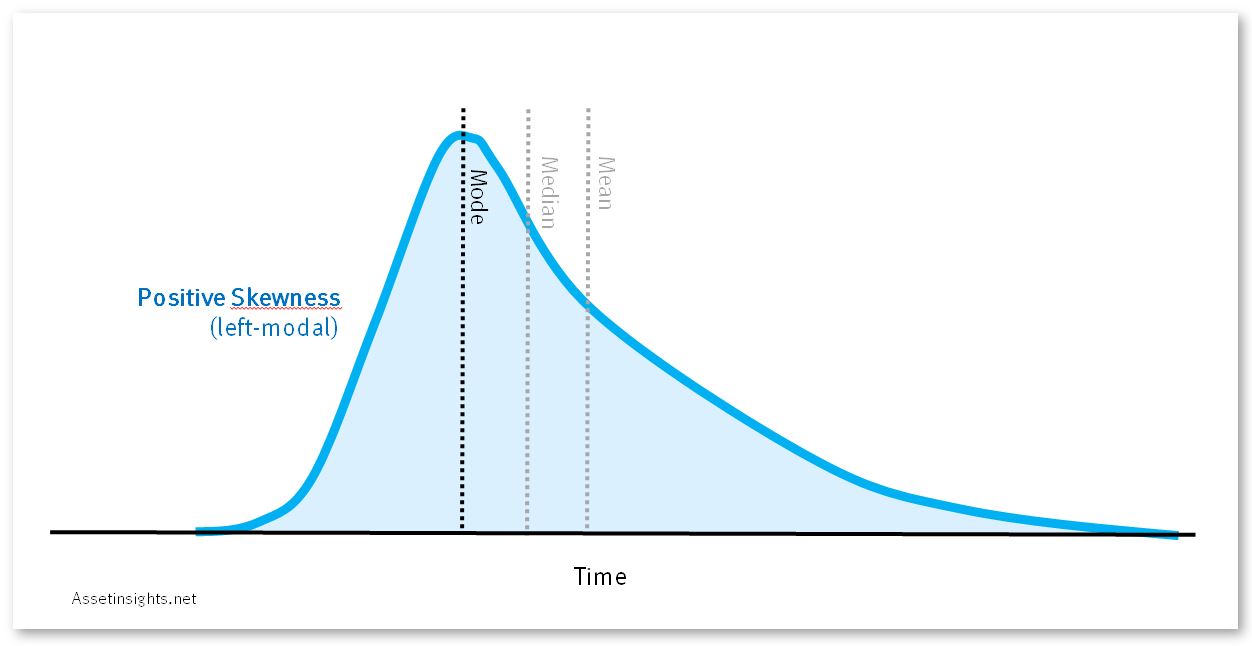 Fig. Generic left-modal ("L") curve (with positive skewness) indicating a long right tail

.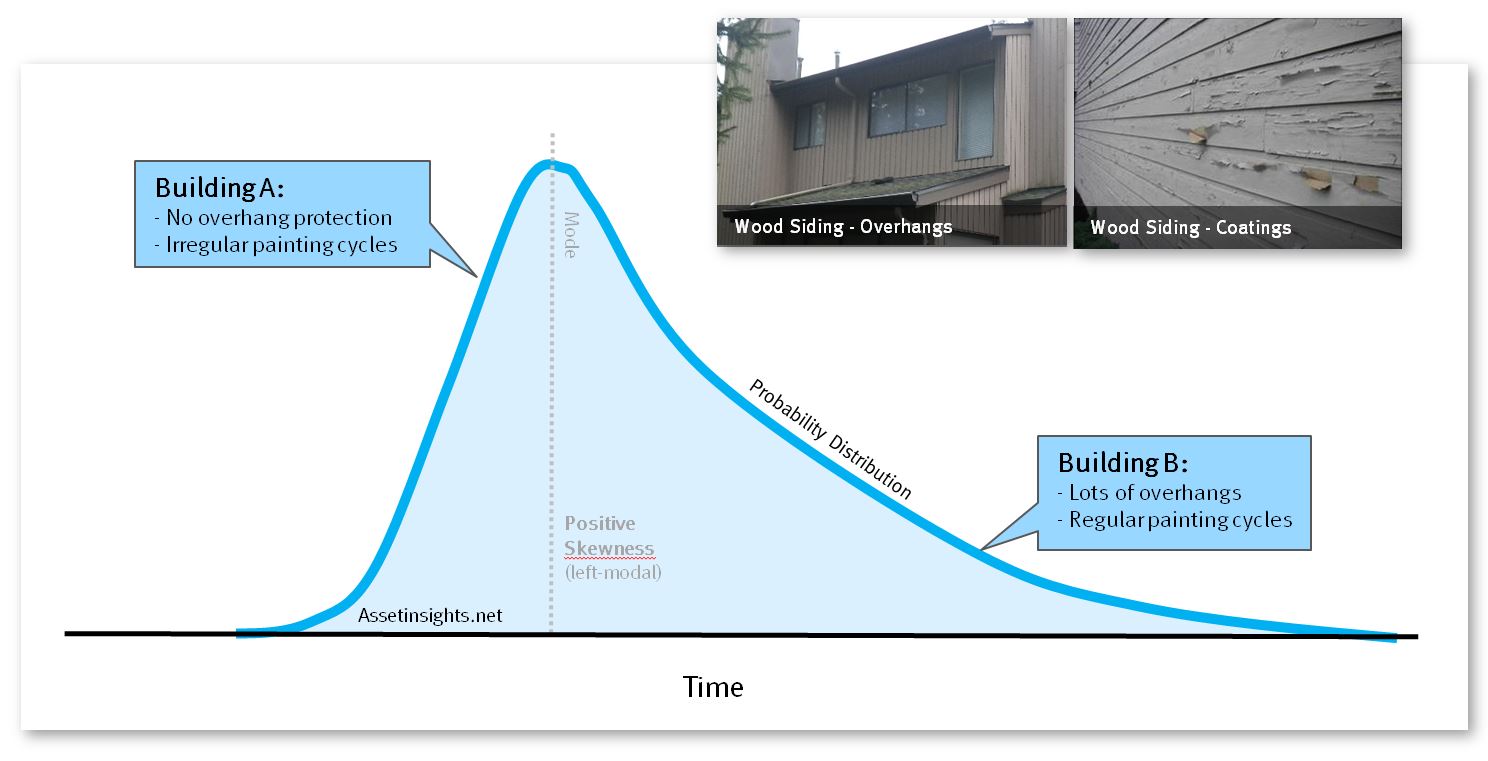 Fig. Example of the probability distribution along a left-modal ("L") curve (positive skewness)

.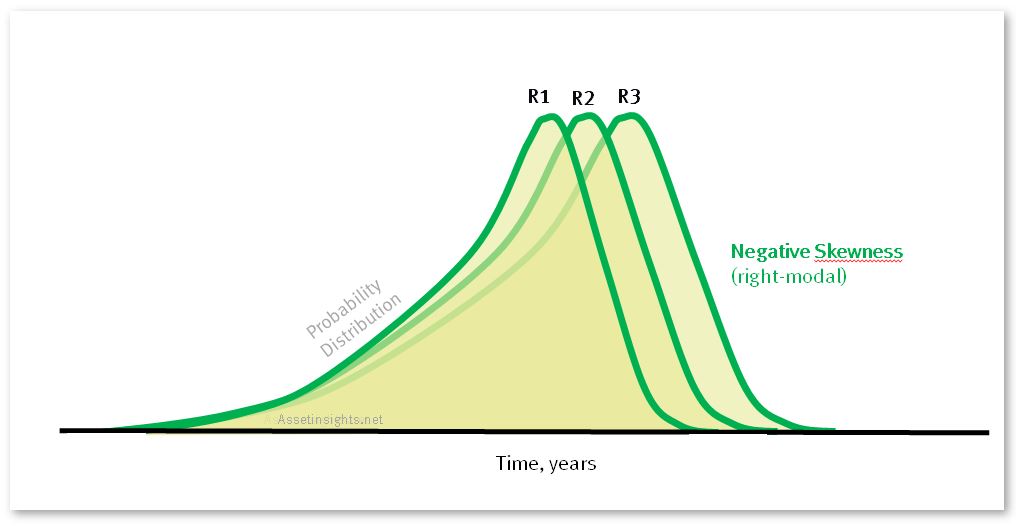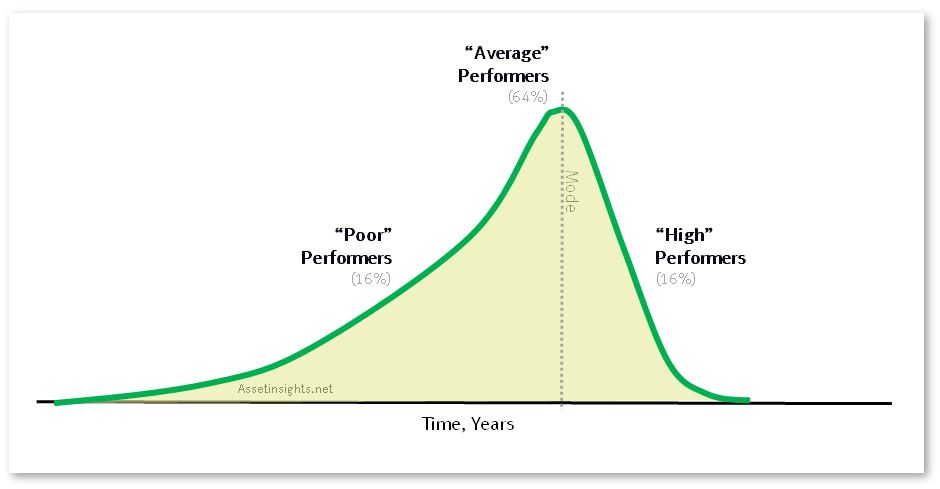 Fig. Right modal curves to order-1, order-2 and order-3 (left) and
three performance classes along a right-modal survivor curve (right)
.



Fig. I. Care is trying to connect the dots to reveal the patterns in the data that underpin his assets.