A guide to asset management that is often considered to include additional information on the how questions, whereas the ISO 55001 standard is focused on the what question.




---
Structure of the Document


The document can be purchased from the IPWEA website and is organized into the following chapters:





---
Application of the Document


The IIMM serves as one of the supporting documents for various certifications in asset management, inlcuding CAMA.



Fig. Three sets of international documents on asset management - ISO 55000, IAM Anatomy and GFMAM Landscape.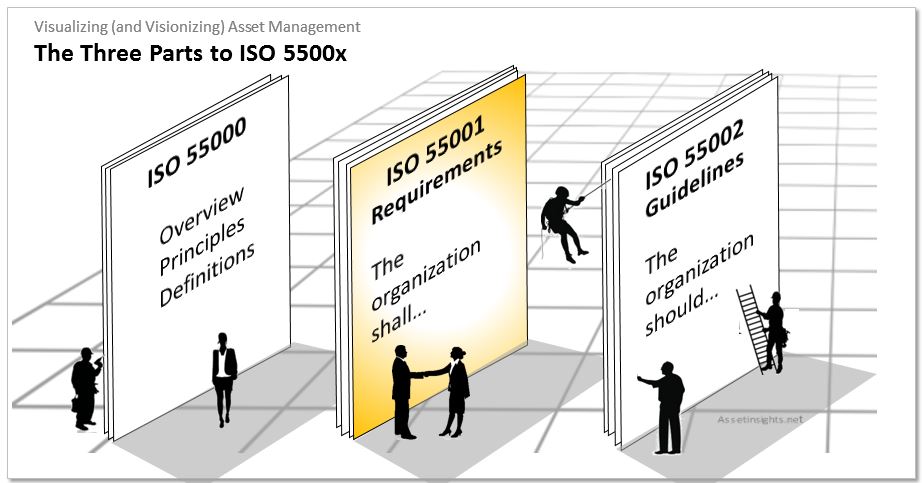 Fig. The three parts to ISO 55000, 55001 and 55002
- the international standard for asset managment
.




Fig. Analyzing the approximate 27,0000 words inside ISO 55000/55001 to reveal patterns in the requirements.