Also called "Investment Income"

Money earned from reserve funds deposited into a reserve account at a financial institution.

The amount of interest income that is earned each year will depend on the interest rate at the time and the type of investment vehicles.

In some jurisdictions, such as British Columbia, the interest income accrues tax free. In the US, interest income on the reserve balance is subject to a tax rate.


Fig. Cash flow table reflecting interest being earned on the reserve balance each fiscal year.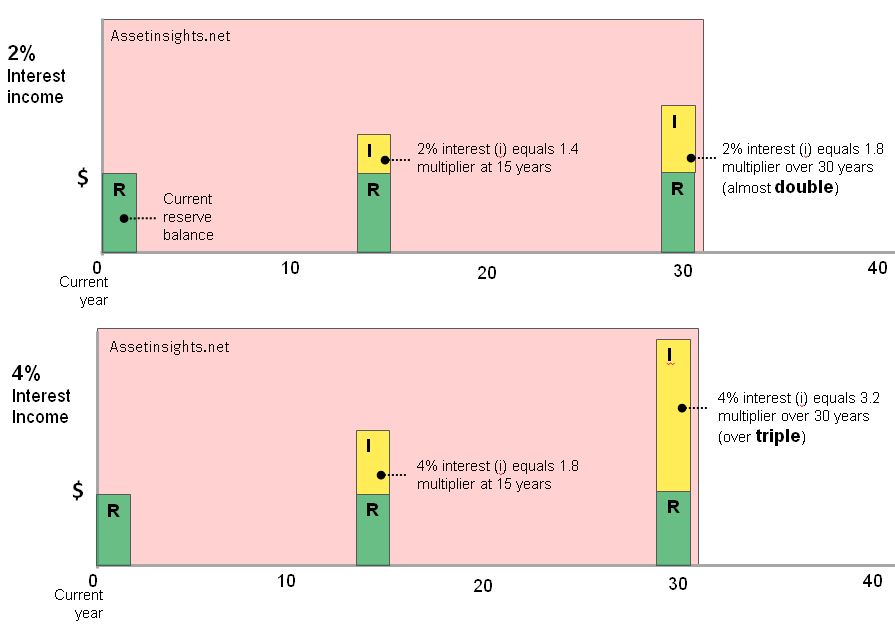 Fig. Interest income compounding at different interest rates over the 30 year planning horizon.