Insight is a deep understanding of an asset, particularly regarding its value and the things needed to preserve that value. An asset's value is complex and is derived from many things, including:

the type of asset
the location of the asset
the age of the asset
the maintenance necessary to preserve the asset
the condition of the asset
Insight into the value of an asset is gained through the following means:

Development of a database of baseline information about the asset, from the time it was placed-in-service to the present
Periodic commissioning of studies from professionals to identify needs at different stages in the life of the asset, including warranty reviews, maintenance reviews and condition assessments.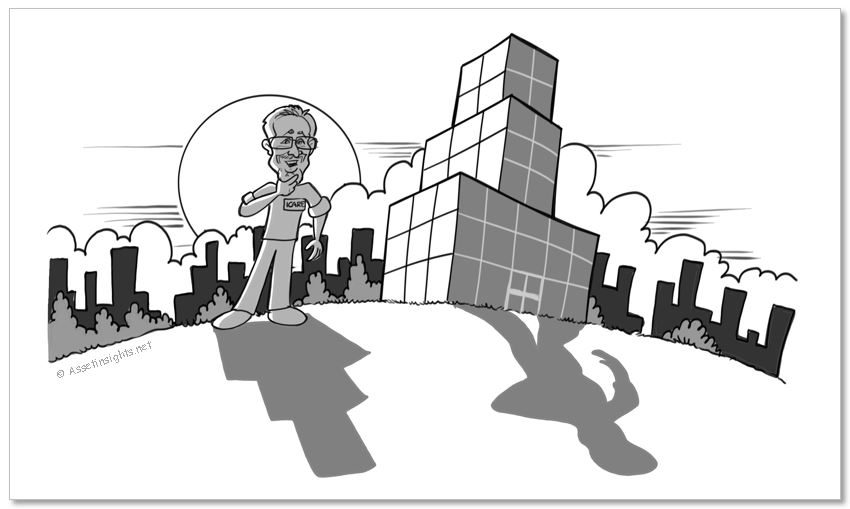 Fig. After years of careful planning and stewardship, I. Care and his facility are now aligned.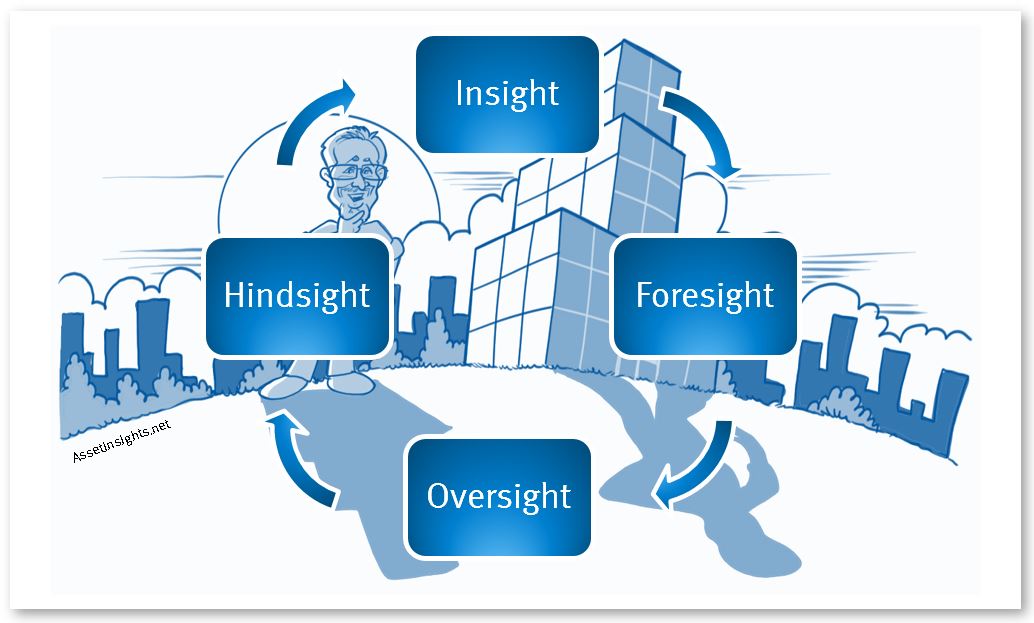 Fig. The relationship between insight, foresight, oversight and hindsight.