The first reserve study (depreciation report) conducted for a building, which includes a site visit and collects all the baseline information that will be revisited in update studies.

Also referred to as a Level 1-Study.

The initial study does all the heavy lifting in so far as all data is collected by the consulting team to compile the asset inventory.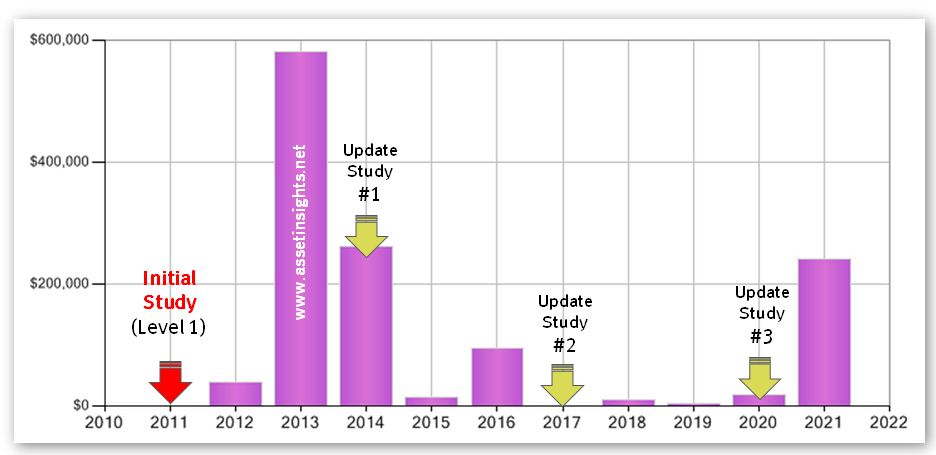 Fig. Initial study and schedule of subsequent update studies.