The year on a curve (asymptotic) at which the trend/trajectory changes course. For example, an S-Curve to plot funding requirements at different stages in the life of an asset.

The high-inflection
The low inflection is the year in which funding requirements reach their lowest level.
---
Calculations


The inflection years will differ depending on the type of model used to calculate the funding requirements.
---
Analysis


The inflection point is analyzed by: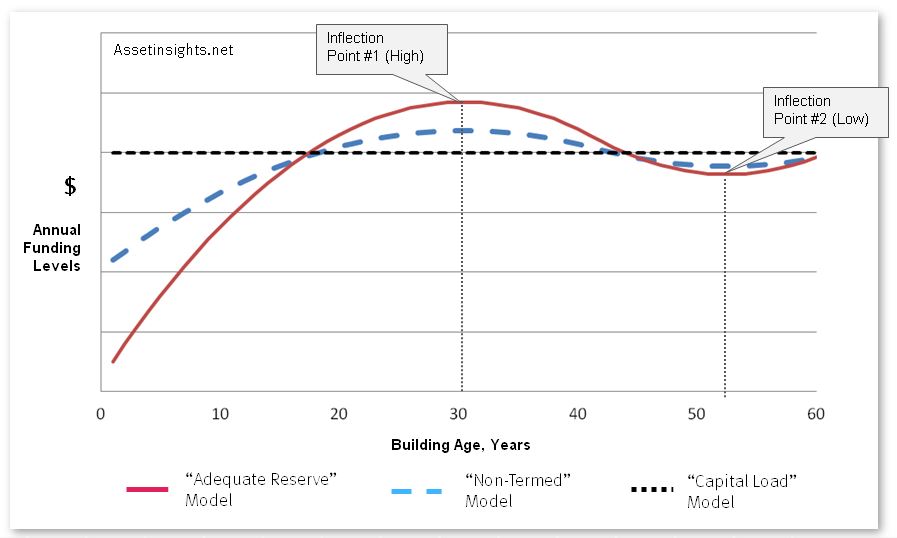 Fig. High and low inflection points resulting from three alternative funding formulas.