A loading to provide for the future trend of inflation cost having a bearing on the time value of money.

The inflation rate forms part of the economic/financial context of organizations.

The rate at which the cost of reserve components are expected to rise over time. Inflation is one of the variables used in calculating future renewal costs.

One of the financial assumptions in a reserve study (depreciation report).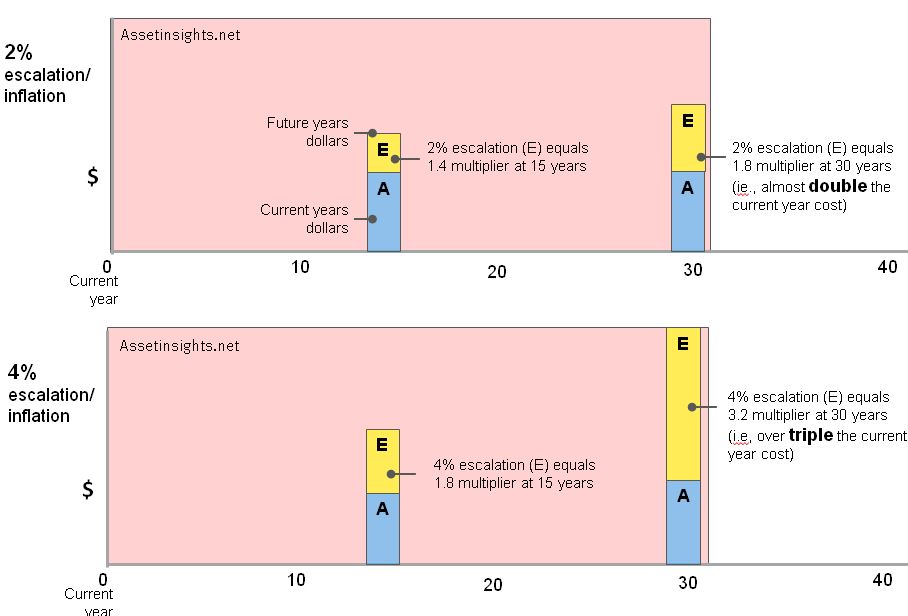 Fig. The significant impact of escalation compounded annually at different rates.