Maintenance carried out by the owners' own forces without the need for 3rd party contractors.

This may be either through volunteers or staff on the owners' payroll.

In-house maintenance requires and owner with certain attributes:

Sophisticated staff
Higher tolerance for risk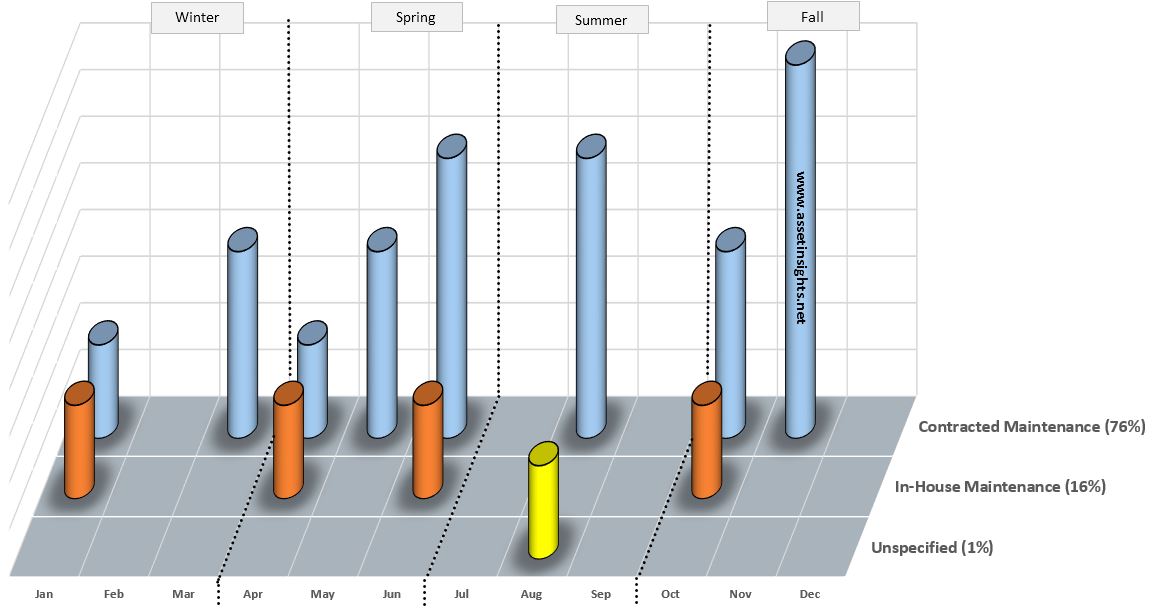 Fig. The maintenance mix for a building reflecting the ratio of contracted-maintenance to non-contracted maintenance. In this example, the majority of maintenance is being performed under service agreements.
---
See also:
Compare with:
---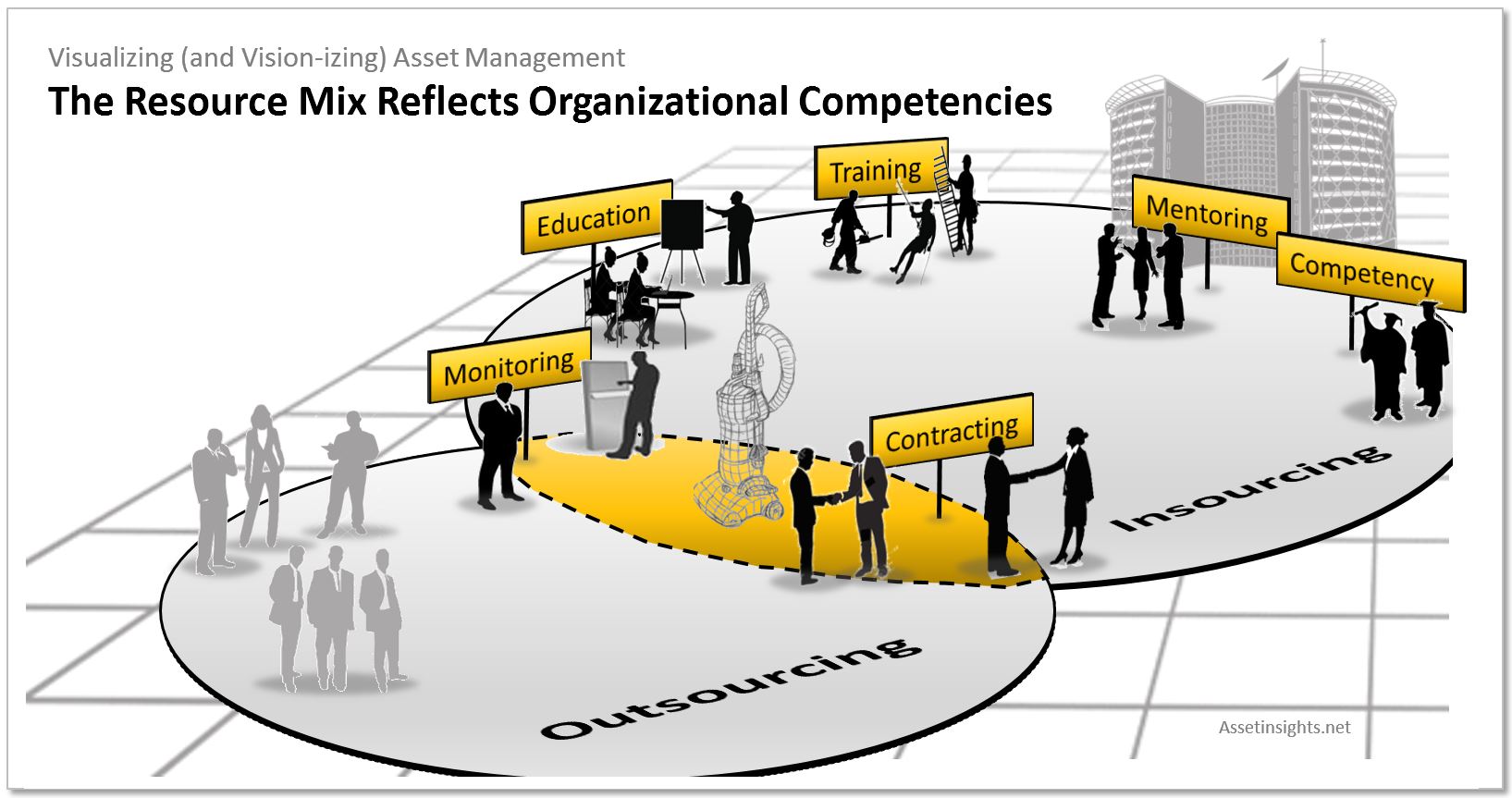 Fig. The resource mix should reflect the organization's competencies, which will evolve over time with education, training, mentoring and experience of the team.