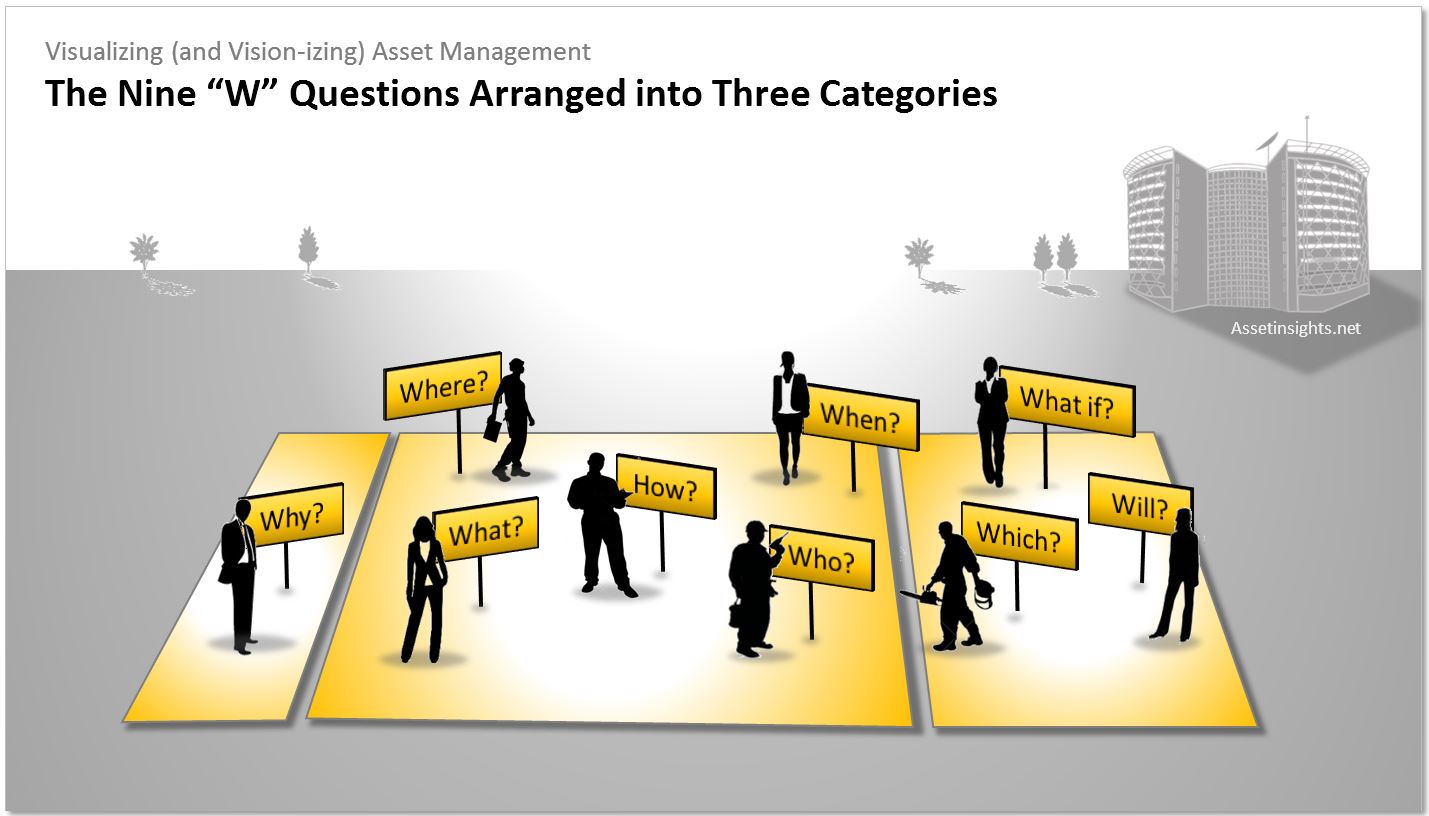 Fig. The nine "W" questions of asset management,
starting with the all-powerful why and arranged into three categories.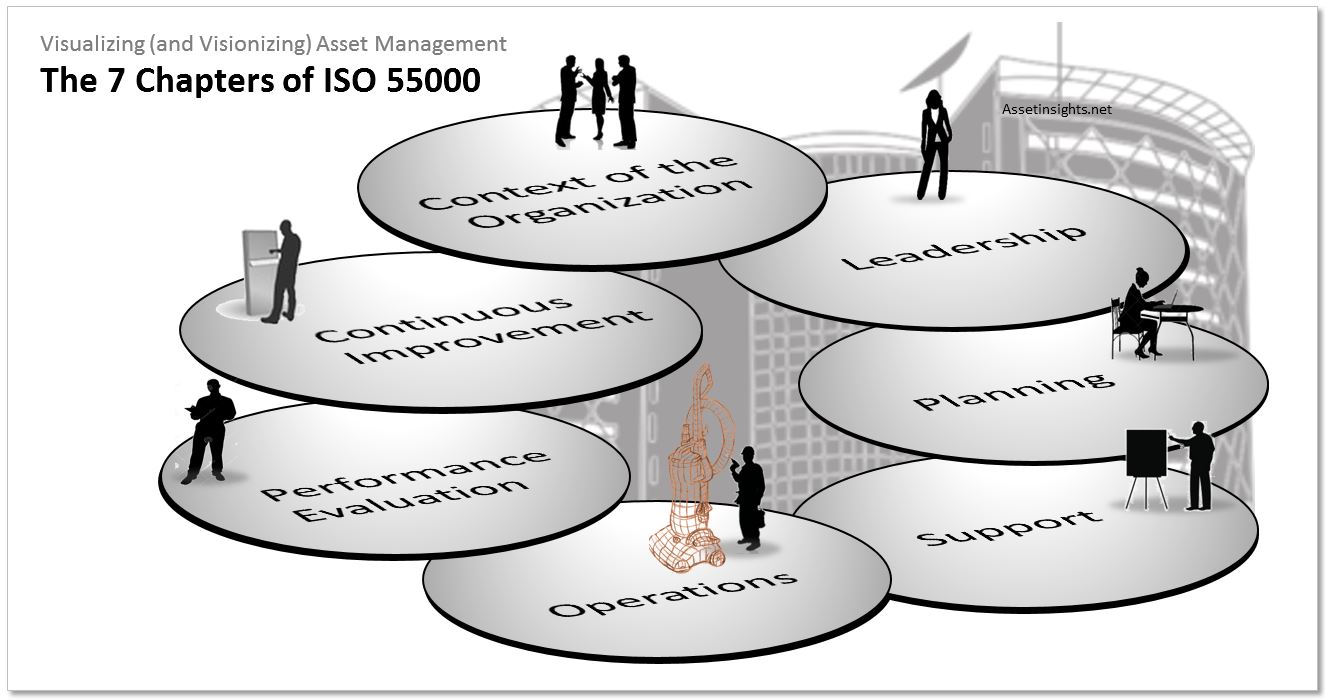 Fig. The seven chapters of ISO 55000
, including leadership, planning, support and operations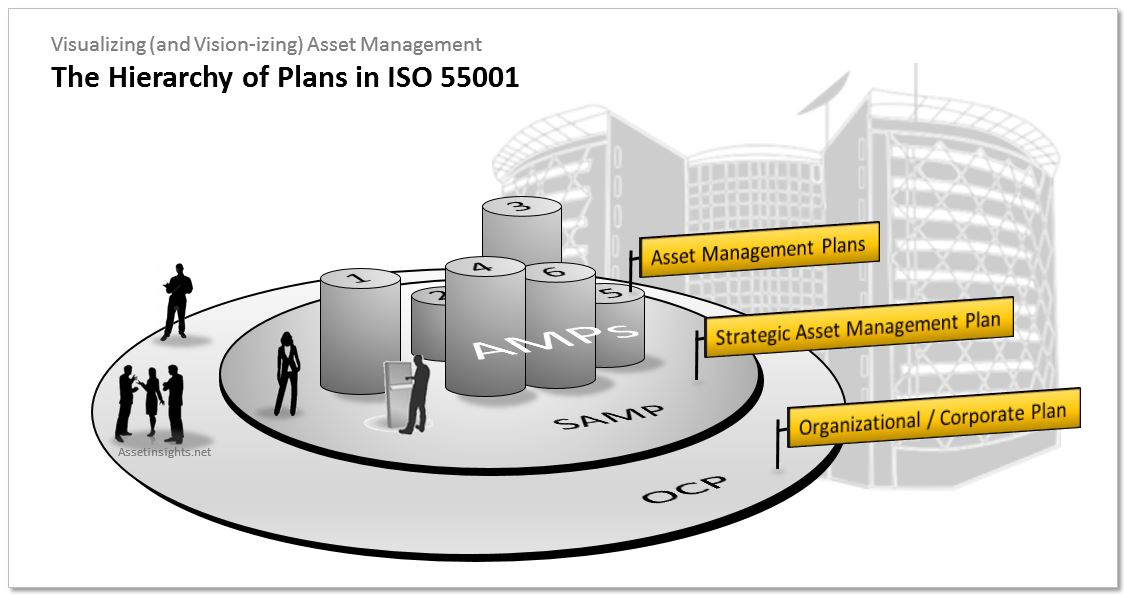 Fig. The hierarchy of plans in ISO 55001 from OCP to SAMP to AMPs

.

The most important attribute of each plan is that they are aligned with the other plans

.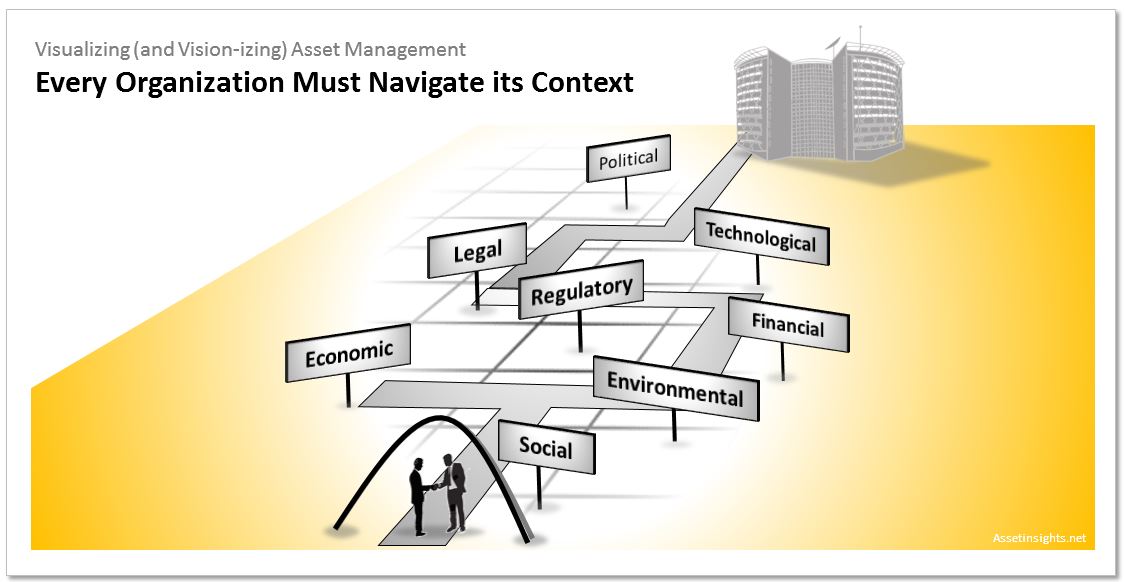 Fig. Every organization is influenced by a multi-faceted context. These facets should be recognized as landmarks that will orient the organization ast it navigates a path along the asset management journey.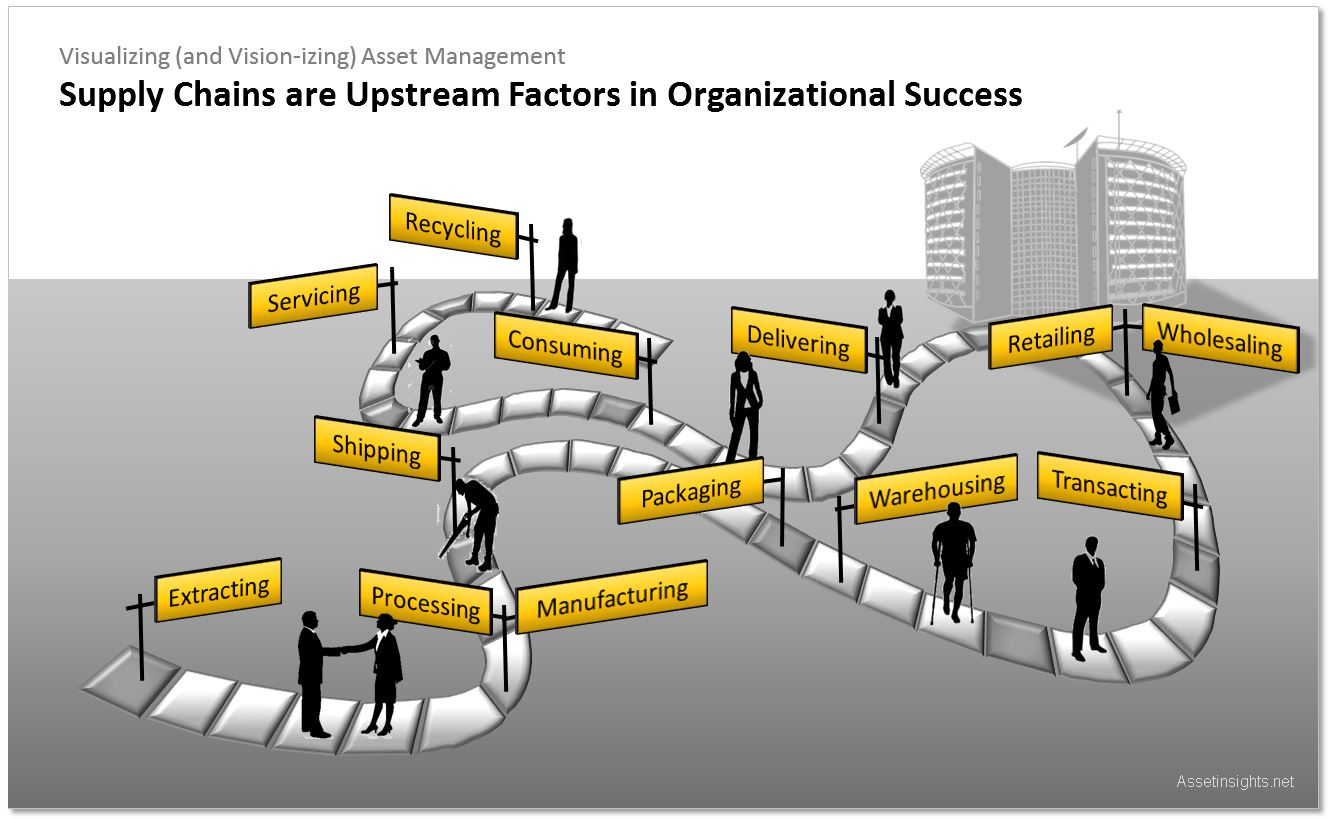 Fig. Supply chains are a key upstream factor in organizational success and must therefore be carefully managed.

Failure to do so will result in procurement delays, downtime and business interruption

.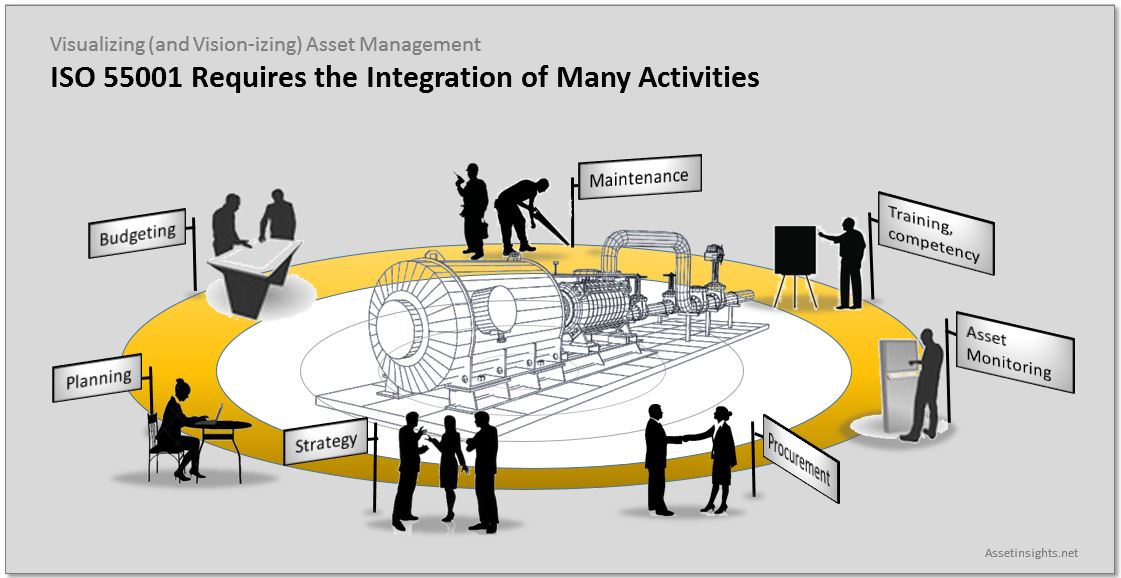 Fig. Asset management requires the integration of several activities to realize value from assets. ISO 55001 helps with the alignment.