Hindsight is the understanding of a situation or event, but only after it has happened or developed. A review of the past, as a direct result of oversight, includes:

measurements of the results of the oversight to reveal any variance
identification of patterns in the data to reveal trends and correlations
For asset managers, hindsight is achieved through the following

a data management platform and tools to enable data analysis
periodic evaluation of the demonstrated effectiveness of projects and actions against key performance indicators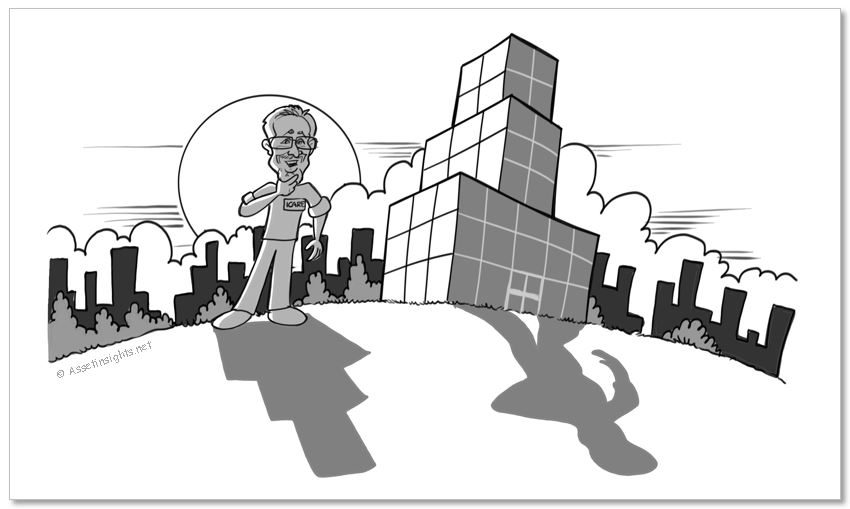 Fig. After years of careful planning and stewardship, I. Care and his facility are now aligned.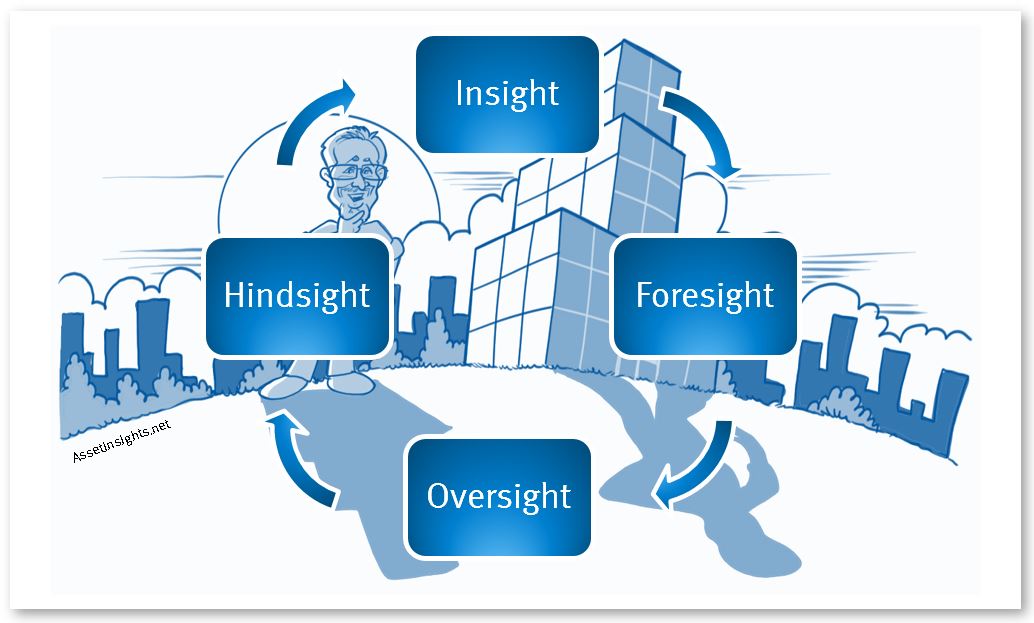 Fig. The relationship between insight, foresight, oversight and hindsight.