Multi-unit residential building, typically in excess of 10 floors. There are generally four configurations for high-rise buildings:

Single high rise
Multiple high-rises (on a podium)
High rise combined with low-rise and townhouses
Some high-rise buildings have recreation facilities, such as a clubhouse and swimming pool.

High-rise buildings may be standalone or part of a larger facility.

The high-rise class of buildings have some unique attributes, including a larger number of assets, specialized safety assets such as emergency generators, and assets to move fluids longer distances such as booster pumps.



---
A. Physical Analysis



Some of the more significant assets at a high-rise building, that differentiates this type of development, includes the following:

Booster pumps
Emergency generator
DDC
High-rise building have the following general physical attributes that impact maintenance requirements and lifecycle costs:

---
B. Financial Analysis



High-rise building have lifecycle cost patterns that differ slightly from low-rise buildings and townhouse complexes.

i) Expenses



ii) Funding
While high-rise buildings have funding requirements for projects of greater absolute cost they can sometimes leverage economies of scale that offset these larger amounts to levels comparable with the other building classes.


Funding requirements for high-rise buildings increase incrementally across life-stages 2, 3 and 4 with a high point (inflection #1) around their 34th anniversary. It is expected, based on the life-cycle model, that funding requirements will decrease in Life-Stage 5 with a low point (inflection #2) in around their 50th anniversary.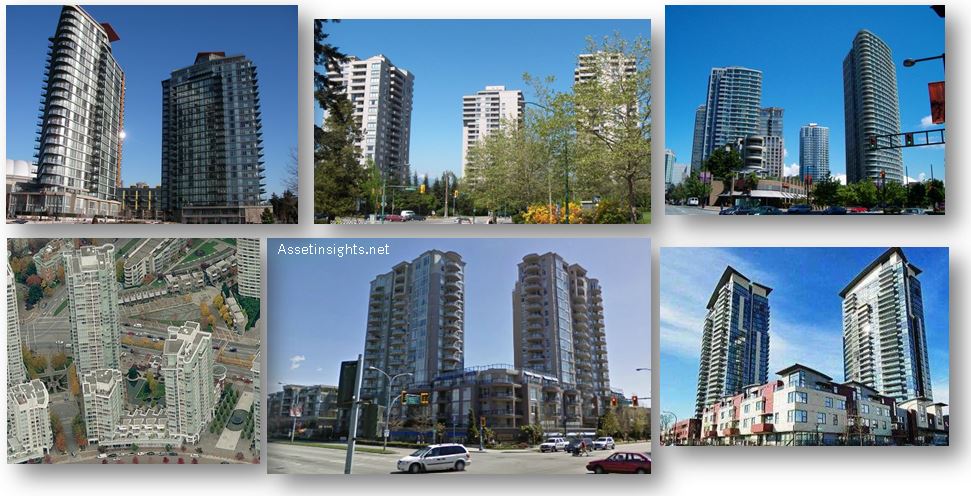 Fig. Samples of high-rise buildings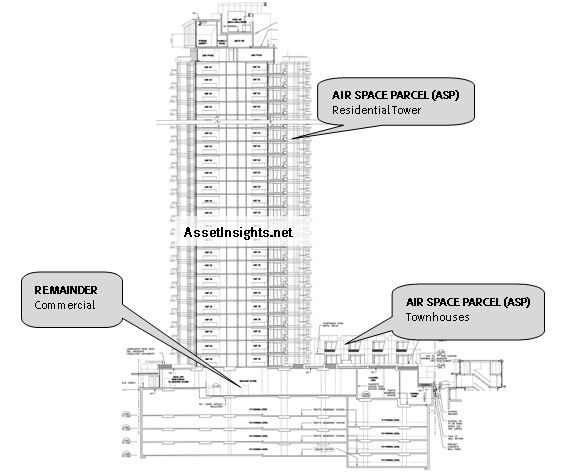 Fig. Cross-section of a high-rise building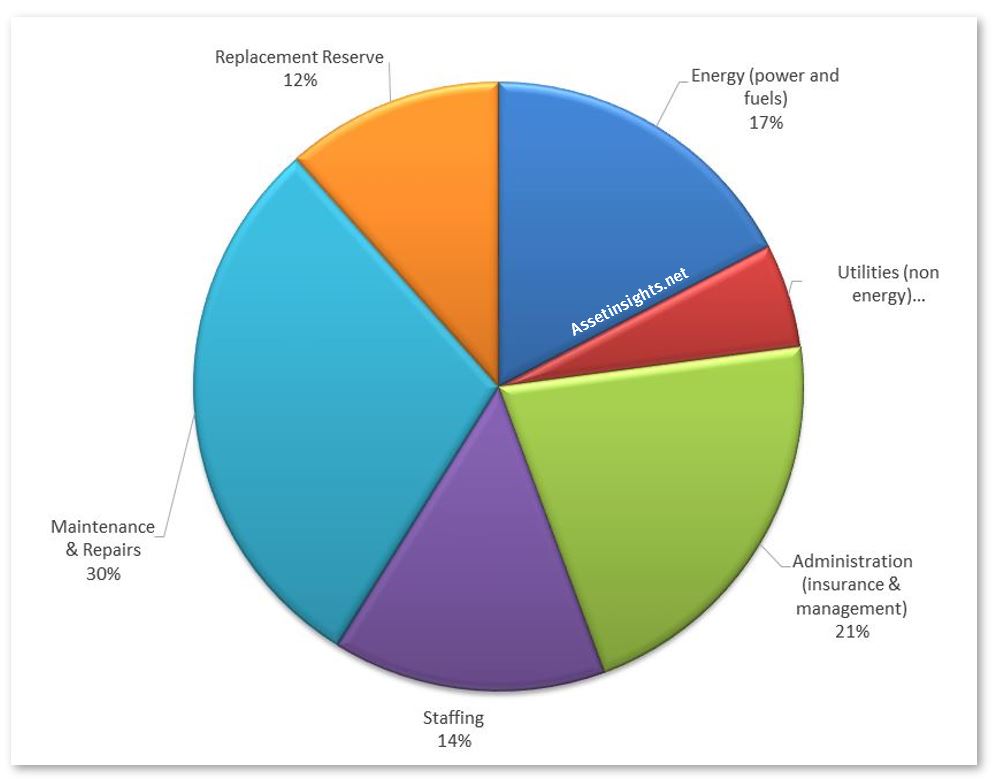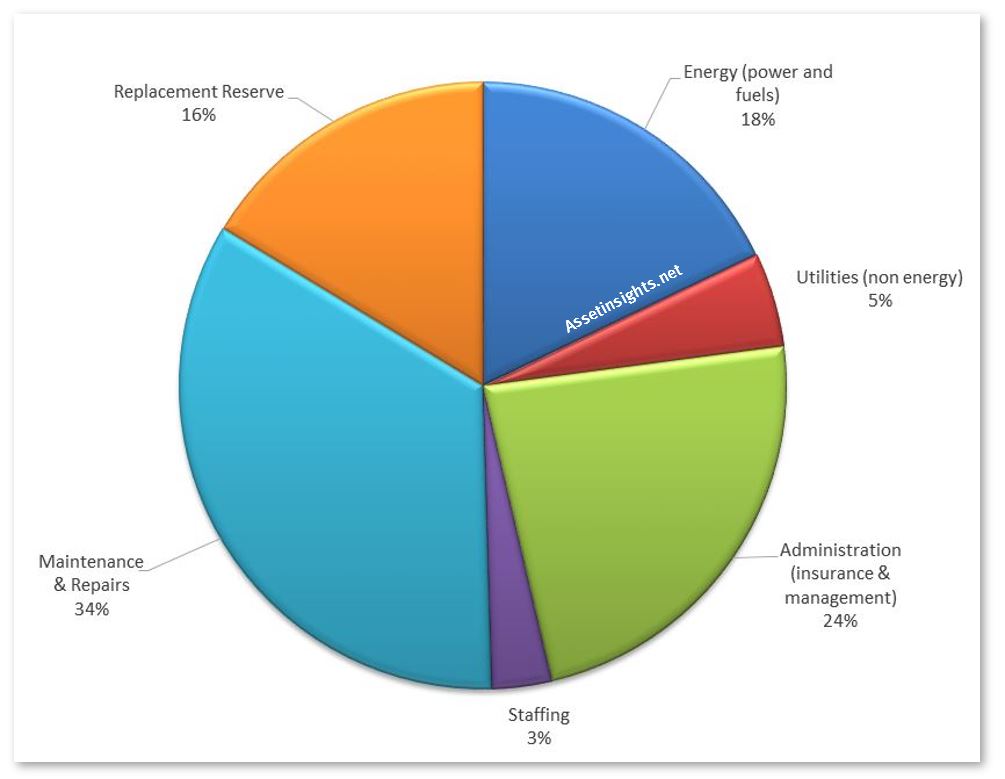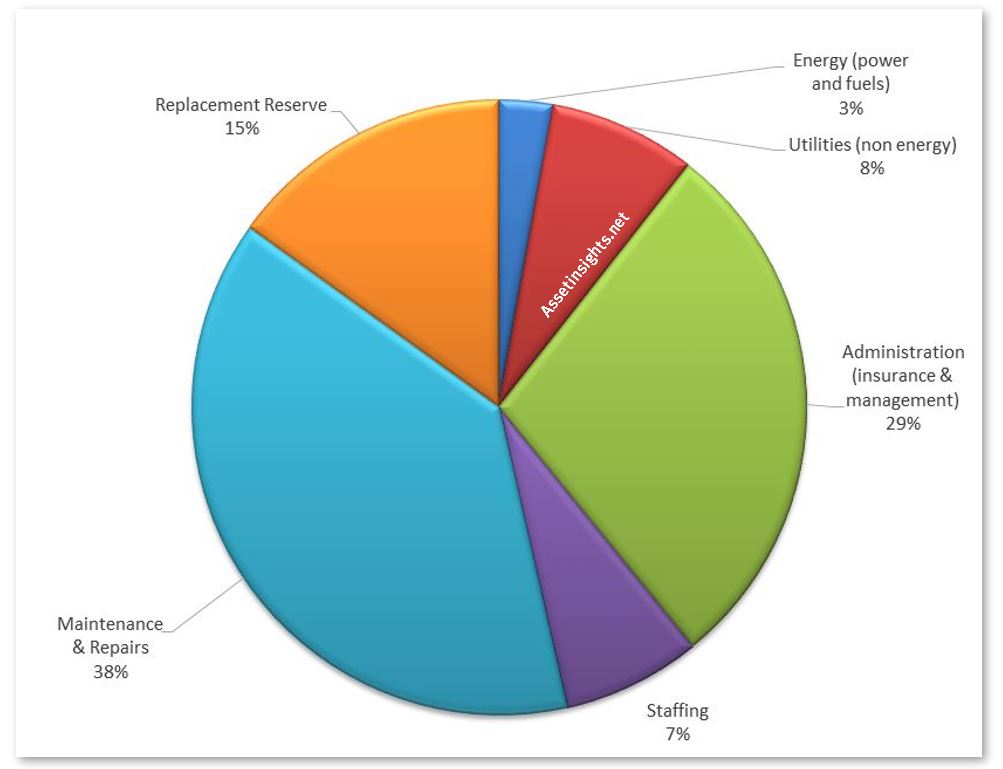 Fig. Comparison of the annual operating budget distributions for an average high-rise building (left), low-rise building (middle) and townhouse complex (right).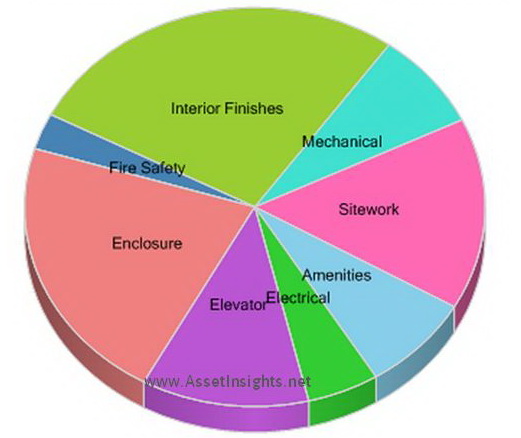 Fig. Maintenance budget distribution for a sample high-rise building.





Fig. The typical number of assets in a high-rise building relative to other building classes.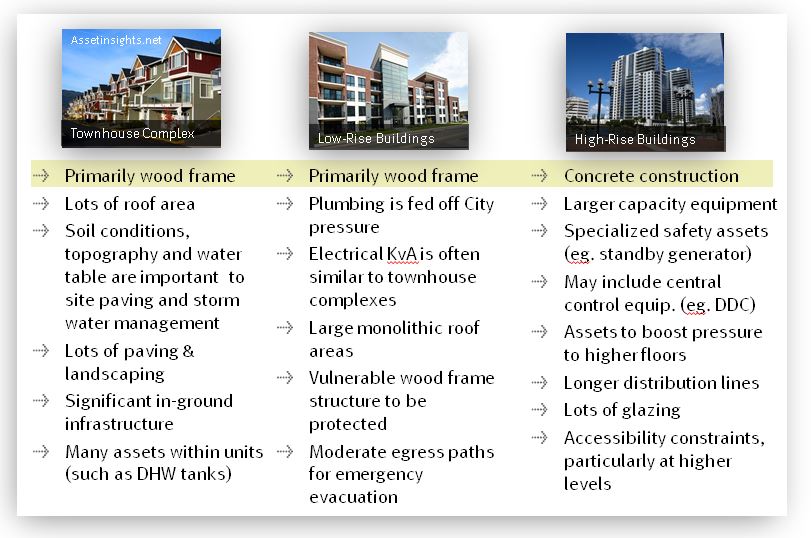 Fig. Summary comparison of building attributes
---
See also:
Compare with:
---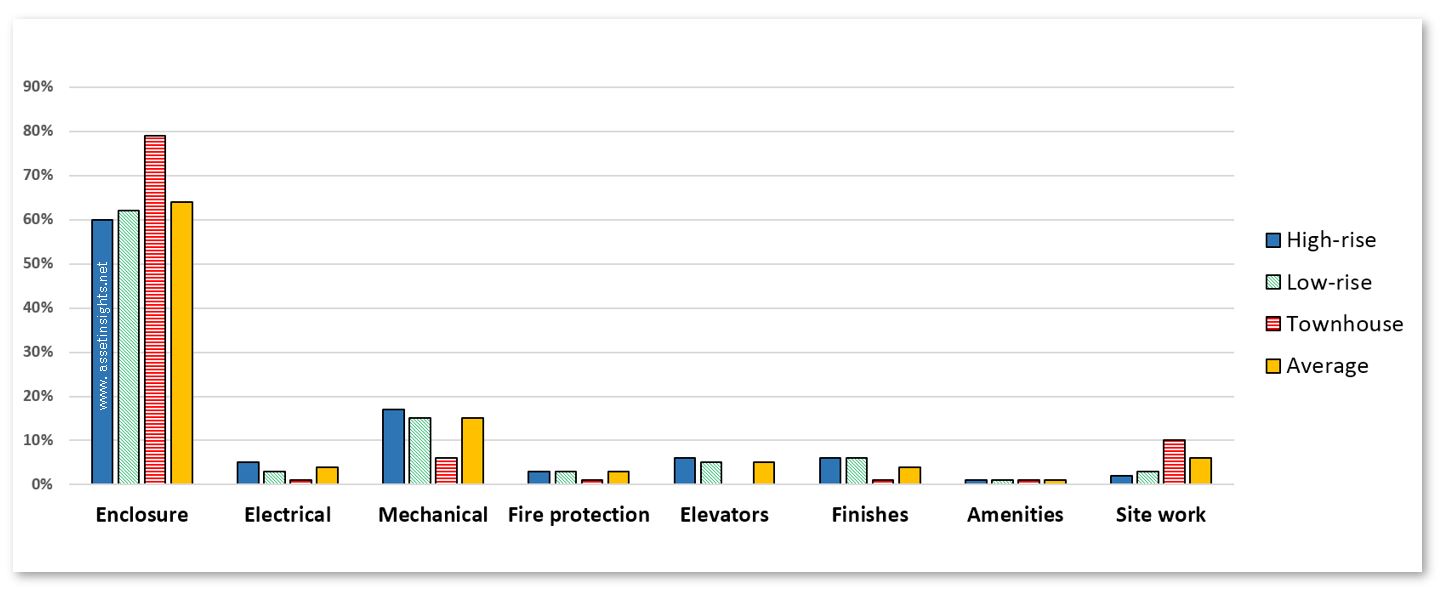 Fig. The capital load distributed across the eight primary physical systems for different types of buildings.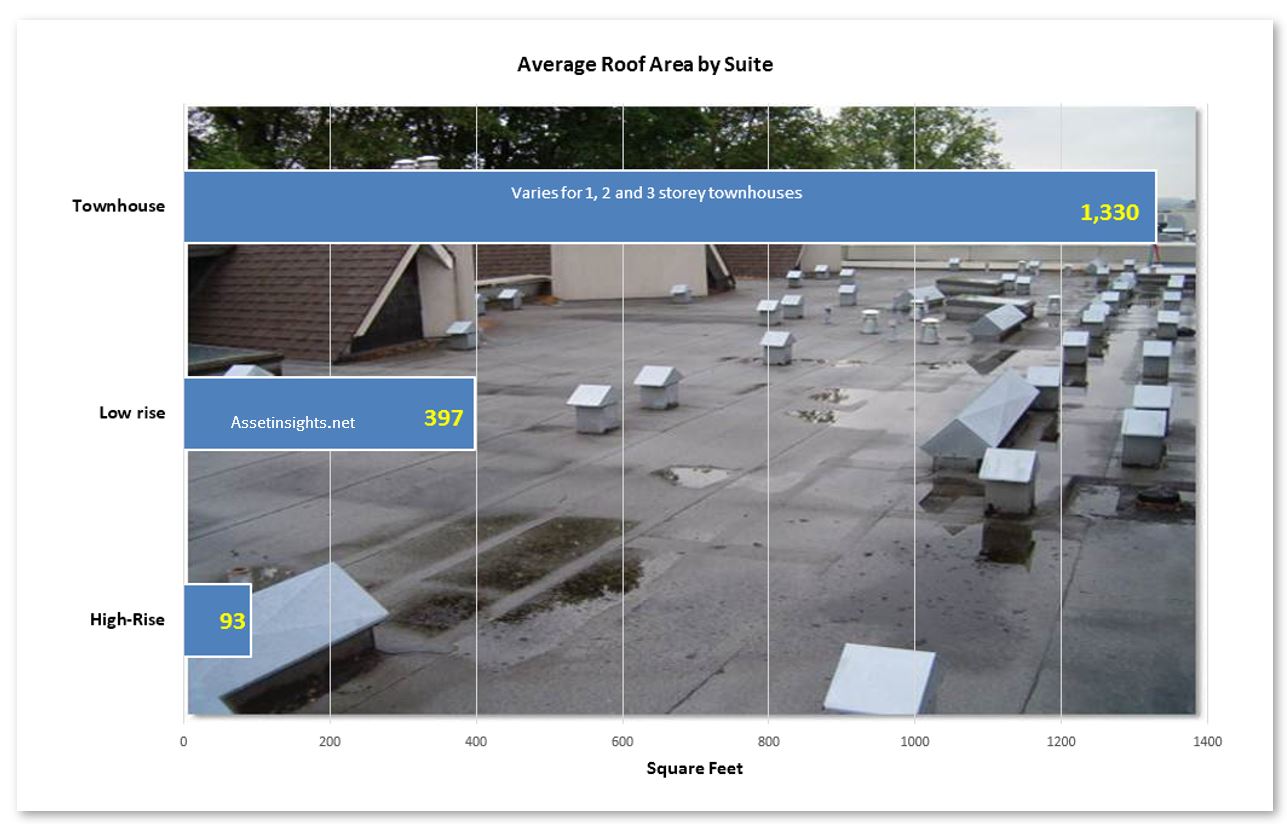 Fig. Rules of thumb for roof areas at different types of buildings.