Items that are both important and urgent.


---
Attributes
---
Examples


Listed below are some examples of possible high priority maintenance tasks:

Load testing of the emergency generator.

Annual fire alarm inspection and verification.

Test fall protection anchors.

Clean gutters.

Clean roof drains.

Service heating boilers for winter season.

Fig. Items that are high priority are shown in "red" on the location chart.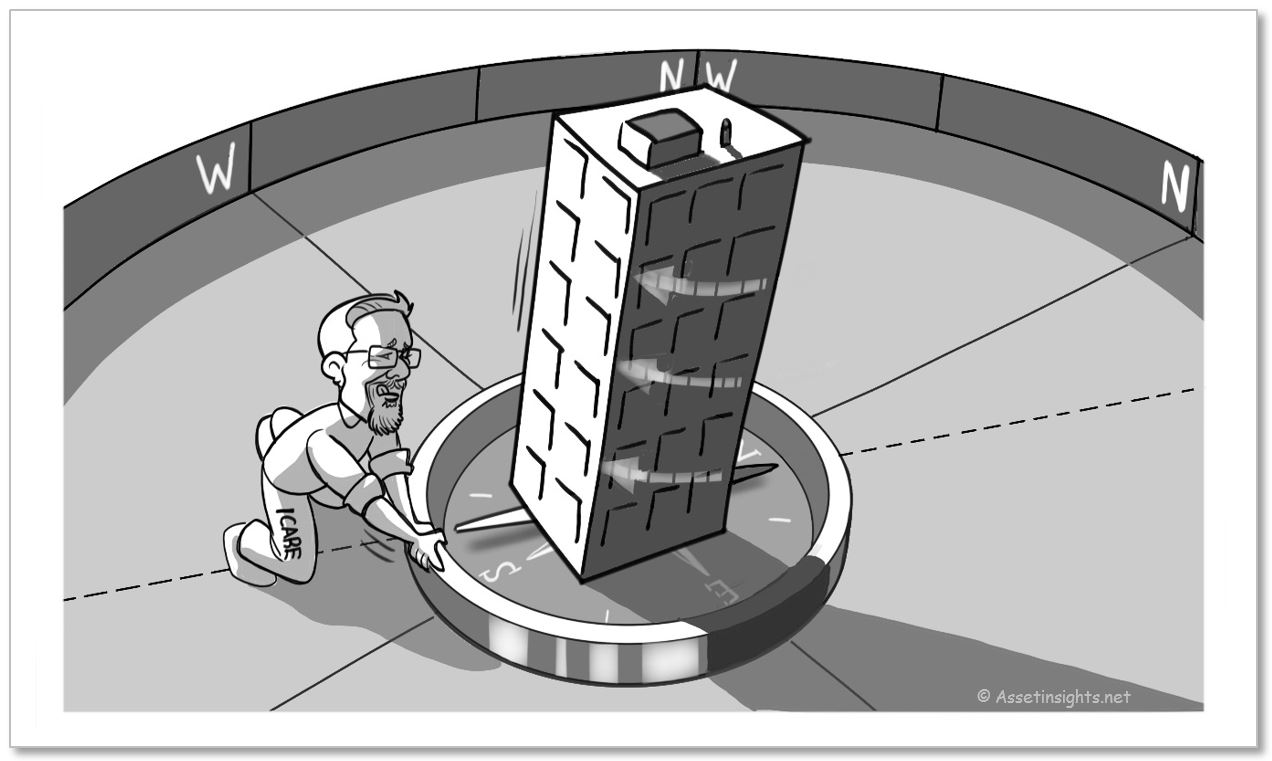 Fig. I. Care is trying to re-align his building's magnetic north to geodetic true north and thereby use his building as a sundial to cast the right shadow and identify all the critical assets

.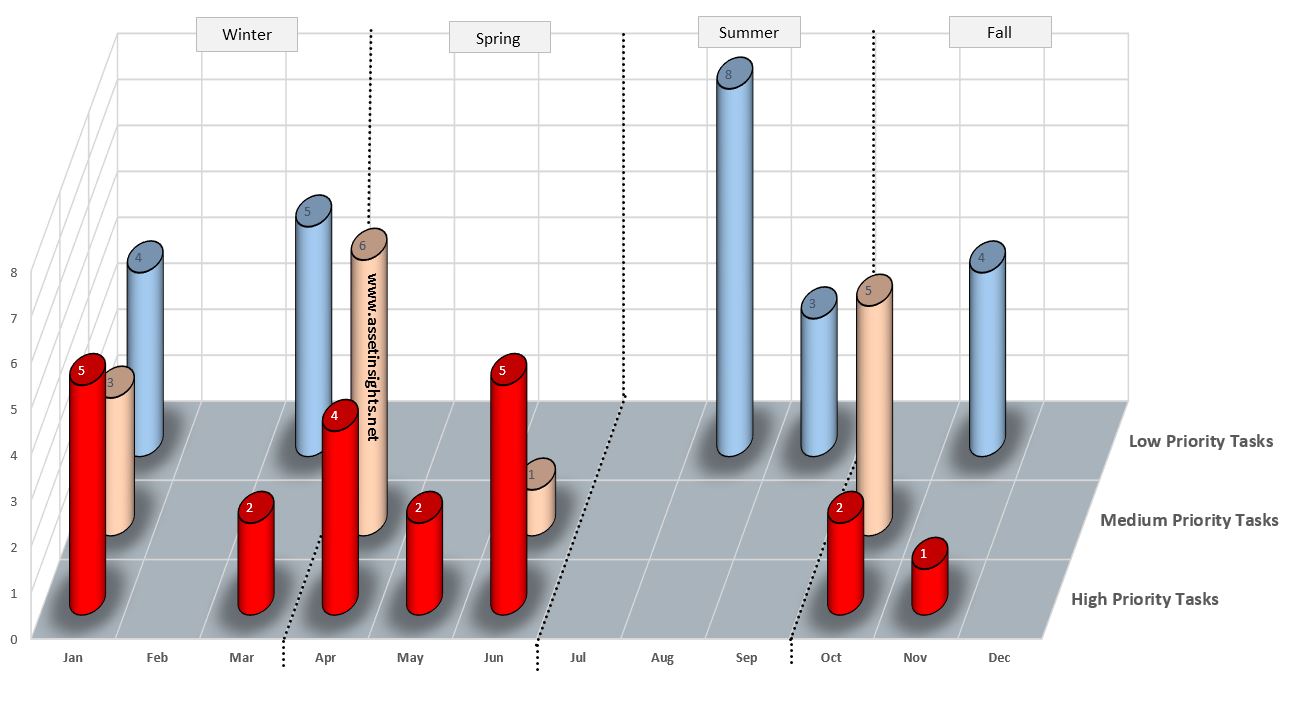 Fig. Prioritization organized by seasonal bar chart.