The manner in which different types of buildings conduct themselves according to:

Shared ownership structures
Decision making procedures
---
Shared Ownership Structures:


Listed below are the primary ownership structures for the residential sector:

---
Purpose of Governance:


Governance is used to determine:

---
Documents:


Listed below are the key governance documents, listed by order of precedence:

Legislation
Statutory Regulations

Rules and Regulations

---
Meetings and Decisions:


Listed below are the different types of meetings that are used to make decisions:

Board of Directors Meeting
---
Governance Review


Listed below are some of the key steps in a governance review

List the pertinent governing documents (ie., ASP, strata plan, bylaws, disclosure statement, etc).
Indicate whether these were made readily available for the consultants' 'review' (yes; no; partial).
Indicate whether the bylaws take the standard form or have been revised (ie., windows/doors).
Establish if there are any ambiguities and uncertainties in the documents.
Disclosure our limited qualifications as technical consultants to interpret the documents.
List our assumptions based on our non-legal review of the readily available documents.
Identify which assets are impacted by our assumptions (eg., windows, service distribution, etc.)
Indicate how the assumptions may have material impact upon the financial model.
Recommend that the owners engage counsel to reconcile any ambiguities in the documents.
Fig 1 . Low-rise building sectioned into commercial and residential

Fig. Every stakeholder has a perspective. ISO 55000 (ISO 55001) helps to align these with corporate and asset management objectives.



Fig. Annual timeline to illustrate the relationship beween the different types of meetings during the same calendar year.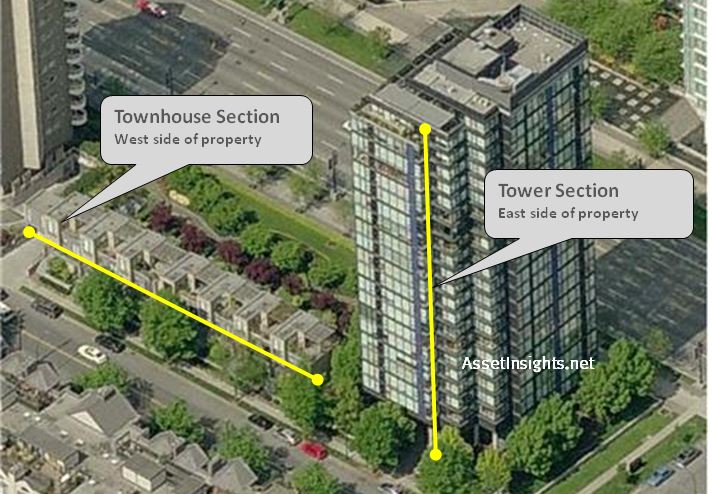 Fig. Property sectioned into high-rise and townhouses

.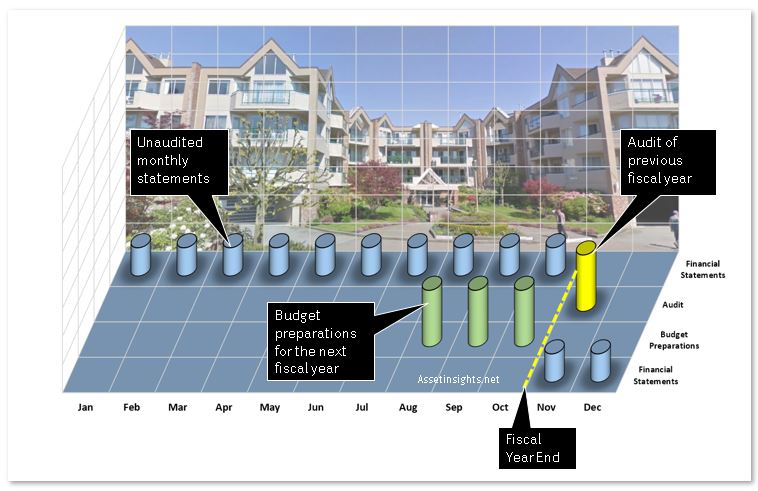 Fig. The interaction of the budgeting and financial cycles represented graphically on an annual timeline.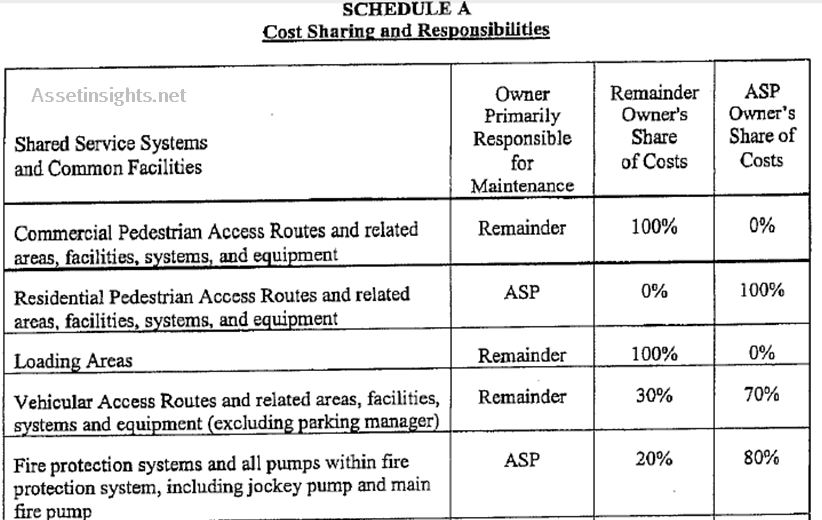 Fig. Excerpt from an Air Space Parcel Agreement

governs the cost sharing arrangement between the different legal entities within a building.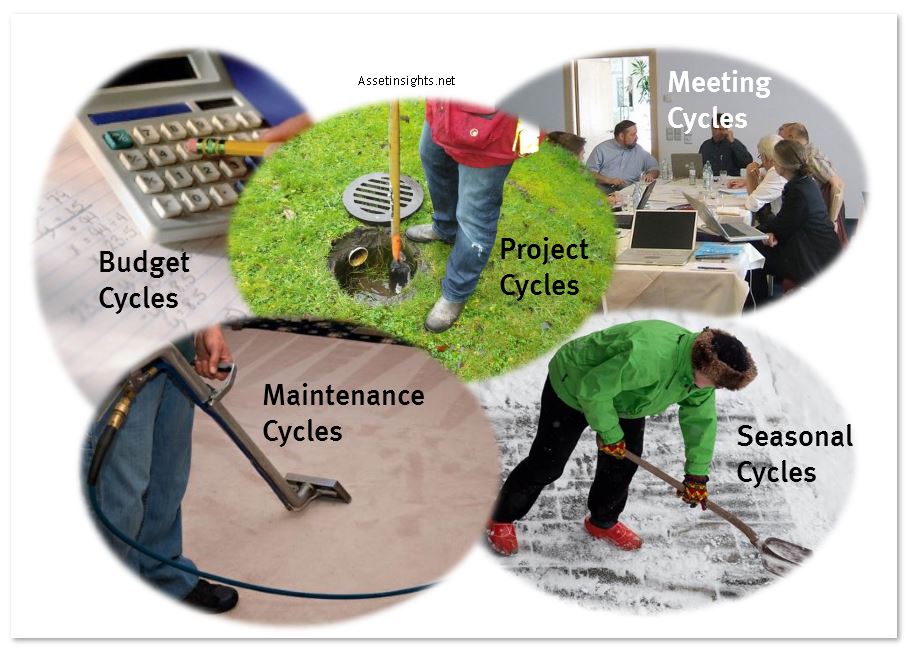 Fig. Some of the cycles associated with asset management.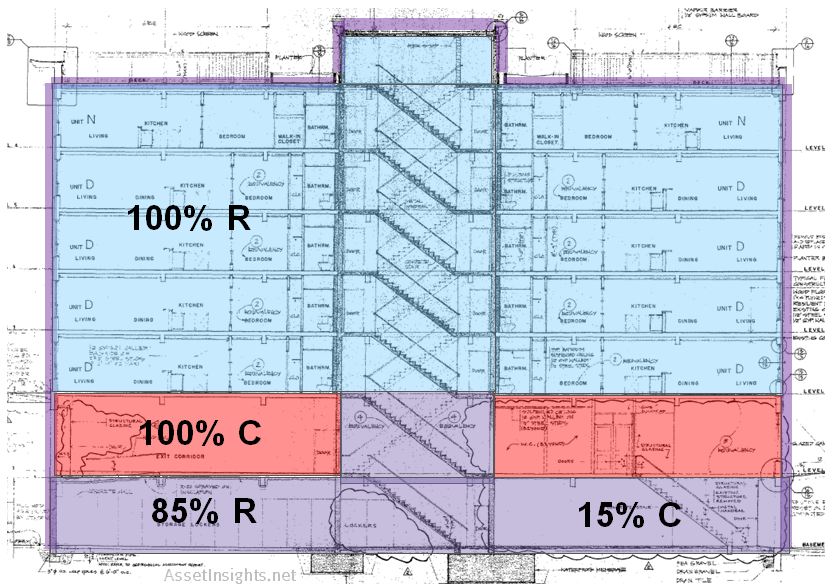 Fig. 3: Cross-section view through a sectioned building.