Similar to the concept of early start year and late start year.

A probability distribution for the full class of assets belonging to an equal life group.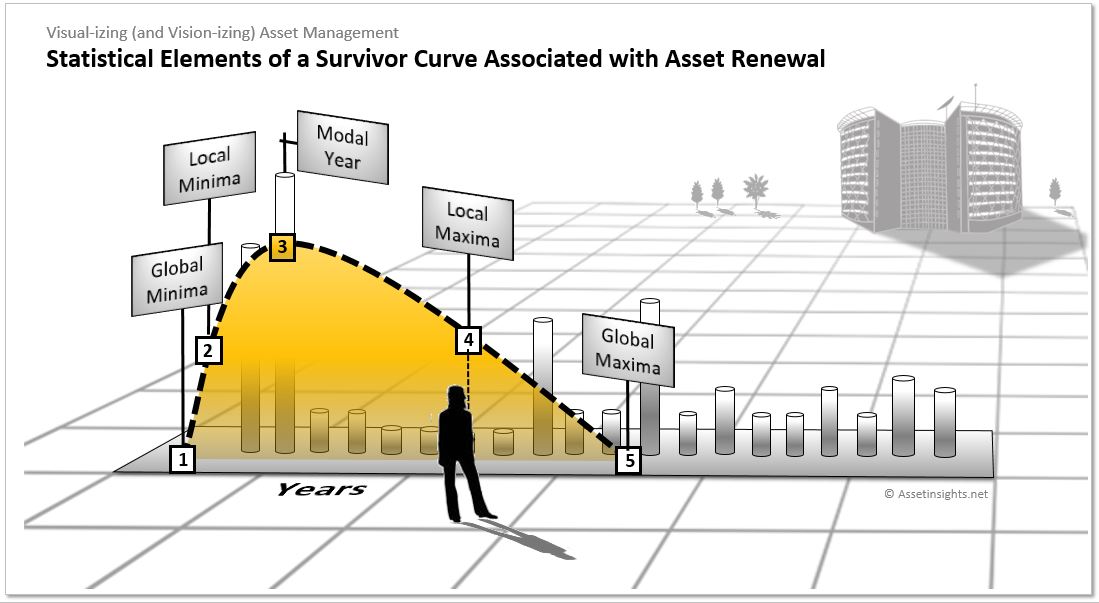 Fig. Some of the key statistical elements of an asset survivor curve.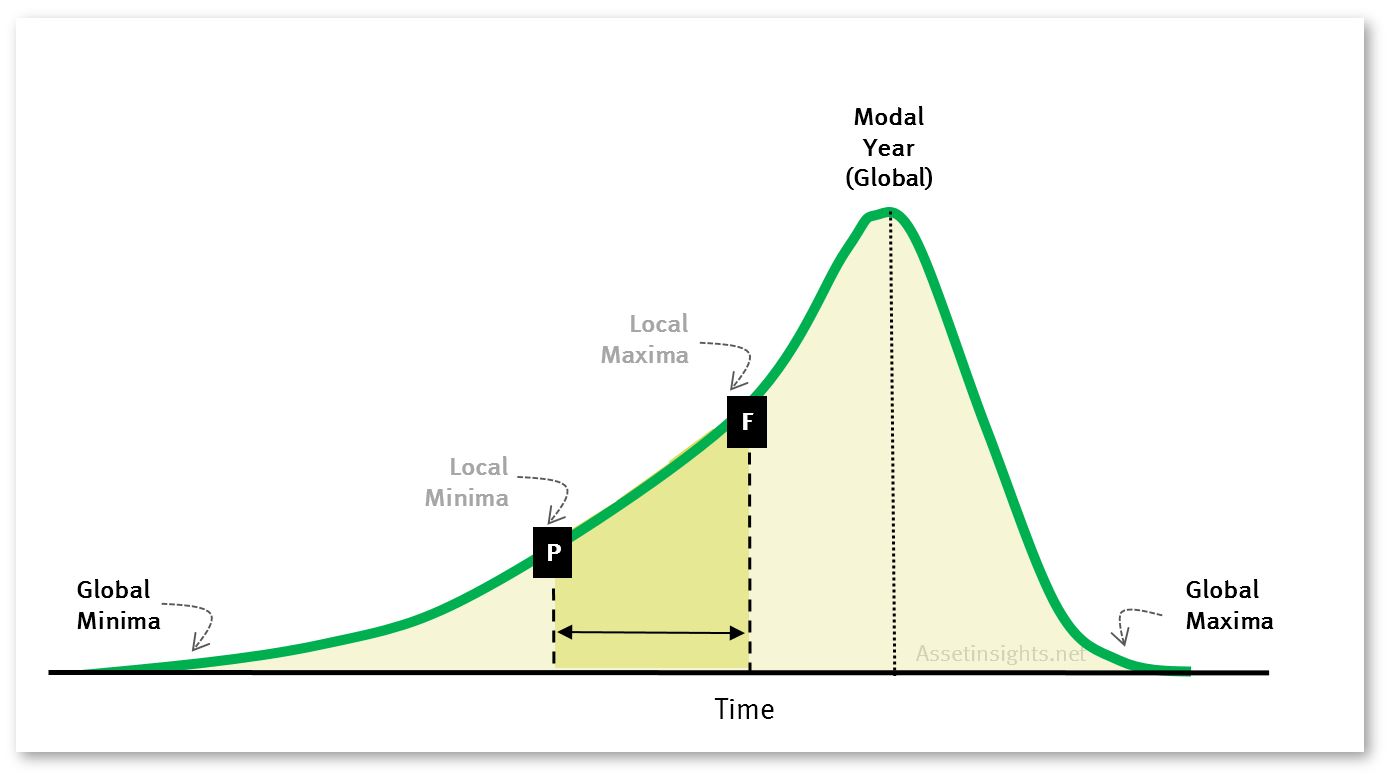 Fig. Local minima and local maxima compared to the global minima and global maxima on a probability distribution. The poor performers occur in the shaded area.
Fig. A generic survivor curve overlaid with the points of potential failure (P) and functional failure (F) of the same asset at two buildings to draw the correlation between the maxima (the class) and the minima (the site conditions).