These are costs associated with the adaptation and/or upgrades of a facility to counter the forces of retirement associated with different forms of obsolescence, such as:

Some of the costs in this category are discretionary spending that results in either a change or an improvement to the existing facility.

This category includes projects to alter the physical plant for changes in use, codes and standards.
---
Examples:
A. Some typical examples of get ahead costs for facility

adaptations

:
Code retrofits

Hazardous material abatement, such as asbestos

Barrier free access retrofits

Seismic upgrades
B. Some typical examples of get ahead costs associated with incremental costs for

upgrades

:
Boiler-and-Tank Retrofit
Copper-to-Pex Retrofit
T12-to-T8 Retrofit
CFL-to-LED Retrofit

Spring-to-Weight Retrofit
Conventional-to-Addressable Retrofit
PVC Encapsulated Cylinder Retrofit
Face-seal to Rain-screen Retrofit

---
Methodology:


Get ahead costs are one of three reinvestment categories identified by a facility condition assessment but more typically by an enhanced FCA.

Get ahead costs are measured by the Facility Needs Index (FNI), which is derived from an aggregate of the costs of current deficiencies, projected renewals and functional obsolescence multipliers compared to the total reproduction value of the facility.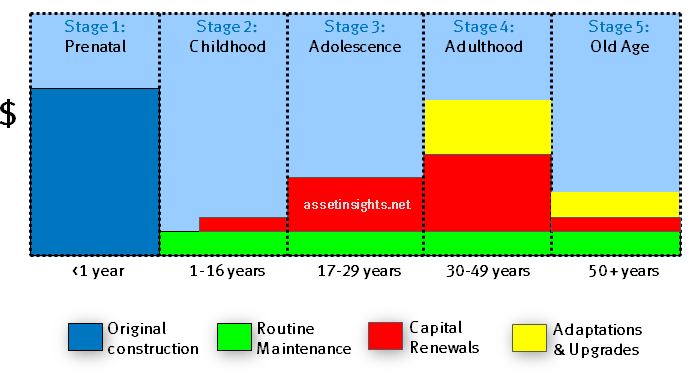 Fig. Lifecycle model to indicate the stages at which the get ahead costs (for adaptations) are most prevalent.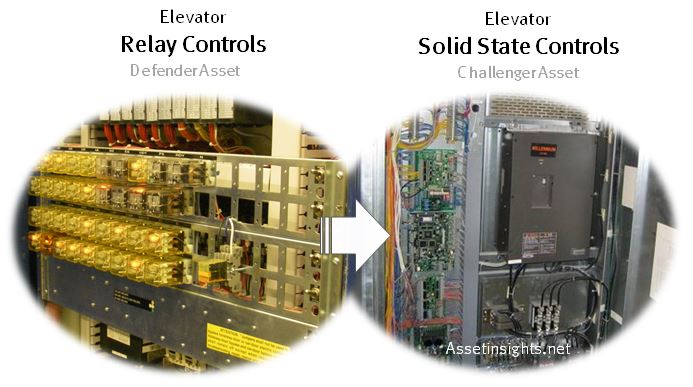 Fig. Elevator relay controls replaced with elevator solid state controls

.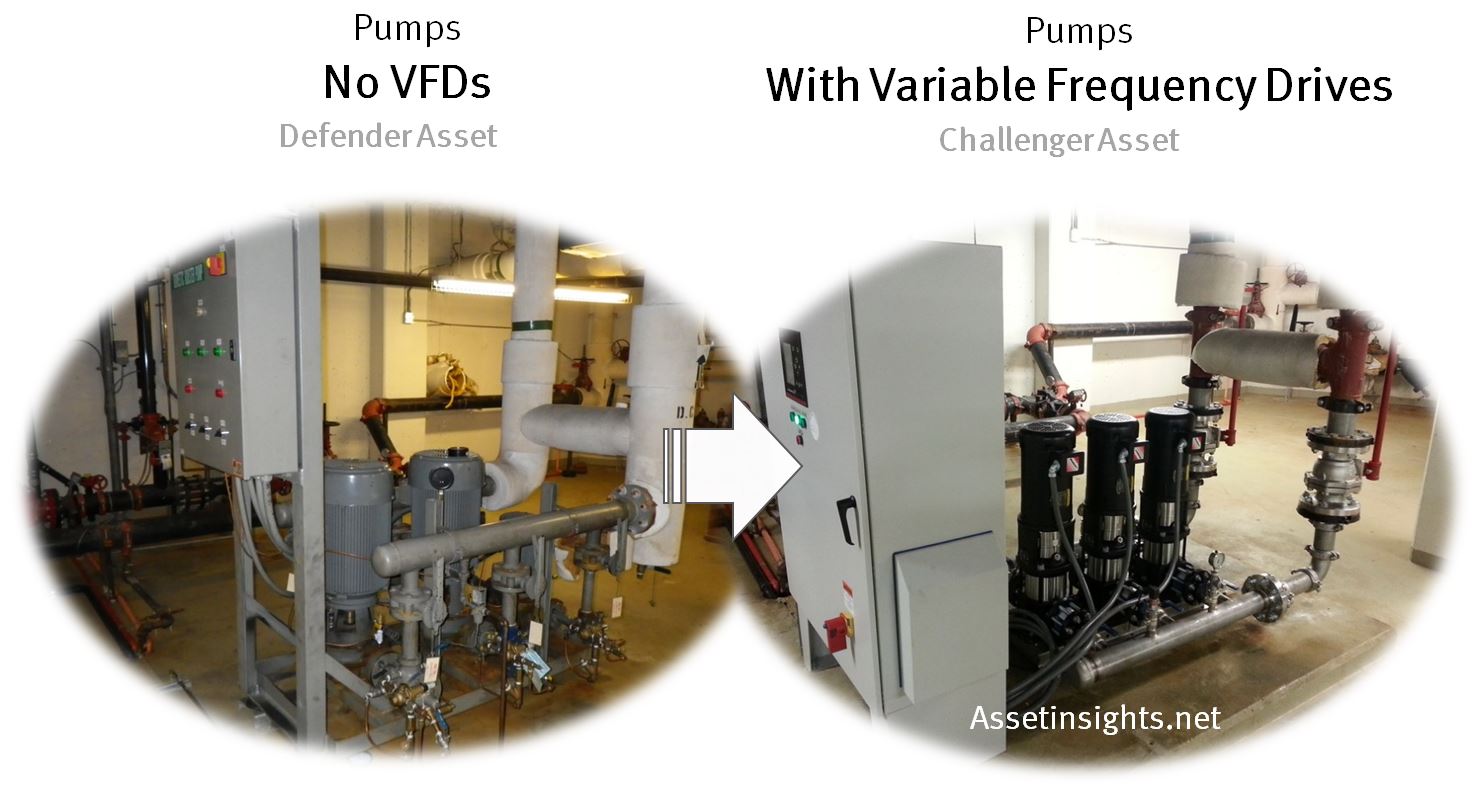 Fig. Triplex booster pump package replaced with package that includes VFDs.