The cumulative effect, and the absolute effect, of the annual incremental adjustments to the reserve contributions each fiscal year over one of the following terms:

inflows from funding allocations and outflows for capital project expenses.


---
Types of Trajectories


Capital funding trajectories fall into two broad types:



---
Elements of a Trajectory


Listed below are some of the key elements of each of the funding trajectories.

---
Management Principles


The type of trajectory impacts the degree to which the capital costs are amortized and how the owners can achieve a state of equilibrium that matches their tolerance for risk and desired standard of care.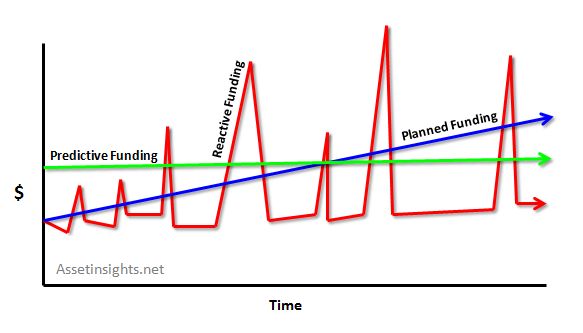 Fig. Three different types of capital funding trajectories: linear, incremental and lumpy.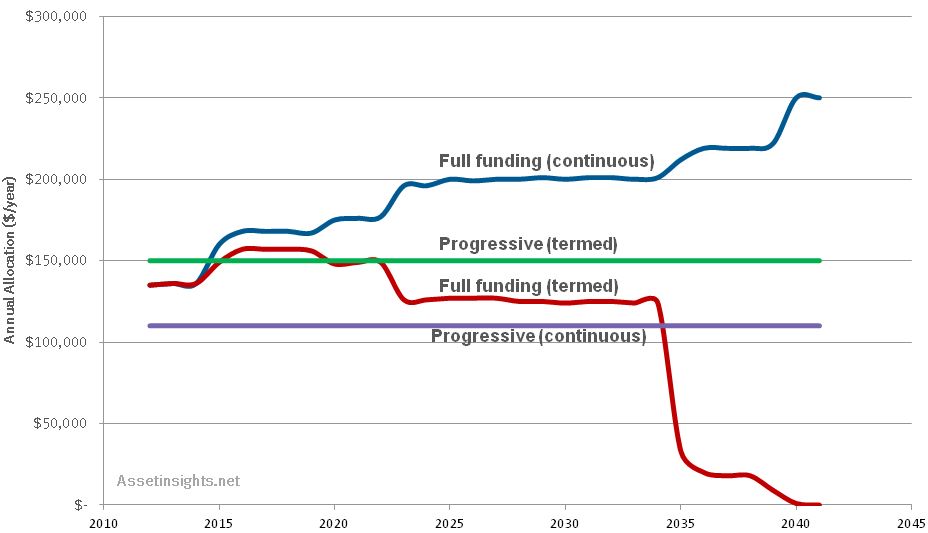 Fig. Four types of capital funding trajectories - two of which are "lumpy" and two are "linear" in nature.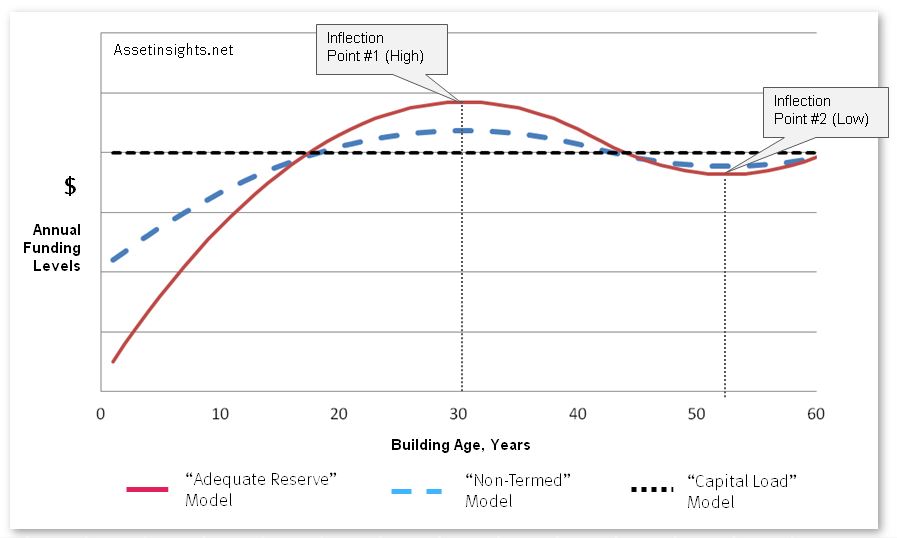 Fig. Lifecycle funding trajectories and inflection points resulting from three alternative funding methods - "Adequate Reserve", "Capital Load" and "Non-Termed.




Fig. I. Care is trying to ensure that inflows match outflows, but this requires agreement on long-range stewardship, cooperation and teamwork.





Fig. A capital funding trajectory represented as a cash flow graph over a 30-year planning horizon.