An arithmetic equation in a funding model that calculates the annual funding level required to produce one of the following results:
The model result in a funding trajectory that is either linear or lumpy (non-linear).
The backlog level is expressed in terms of the Facility Condition Index (FCI).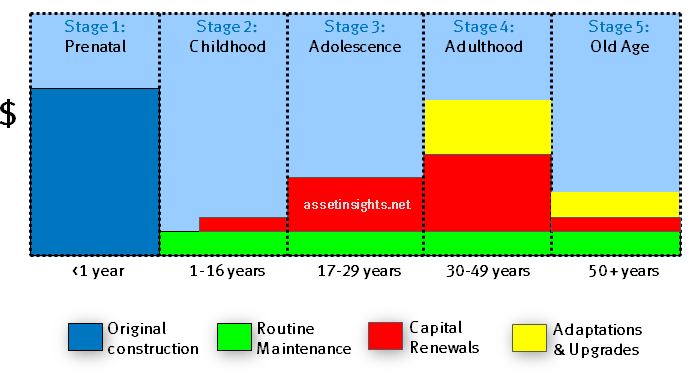 Fig. Lifecycle model to indicate the stages at which functional obsolescence ("yellow") is most prevalent.