The resultant pattern of a scatter plot of data that helps to provide insight into the correlation (relationships) between different variables in a bi-variate (or multi-variate) matrix analysis. That is, the intersection of two or more probability distributions or other types of distributions.

The Frank Copula is one of five primary types of copulas identified in the statistical sciences.


---
Applications


Within asset management, the Frank Copula can be applied to the analysis of the following multivariate matrices:

---
Attributes


Frank copulas have the following general attributes:

Positive slope
The absence of a tail on either end of the scatter.
A nebulous but uniform cloud along the full correlation path.
Limited concentrations
The correlation is relatively weak due to the wide and uniform degree of scatter..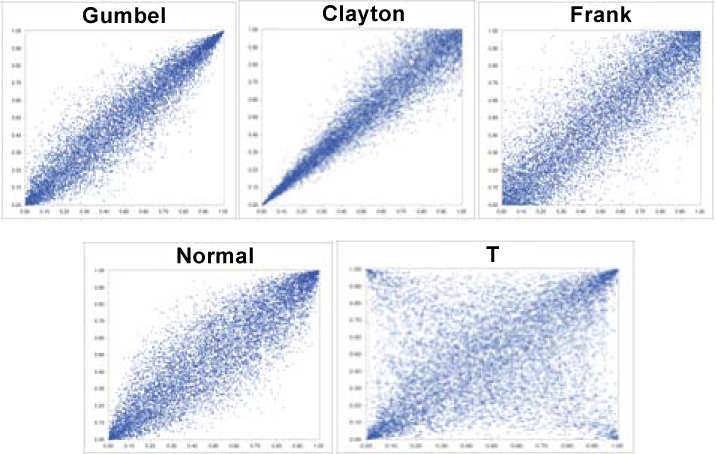 Fig. The five primary types of copulas.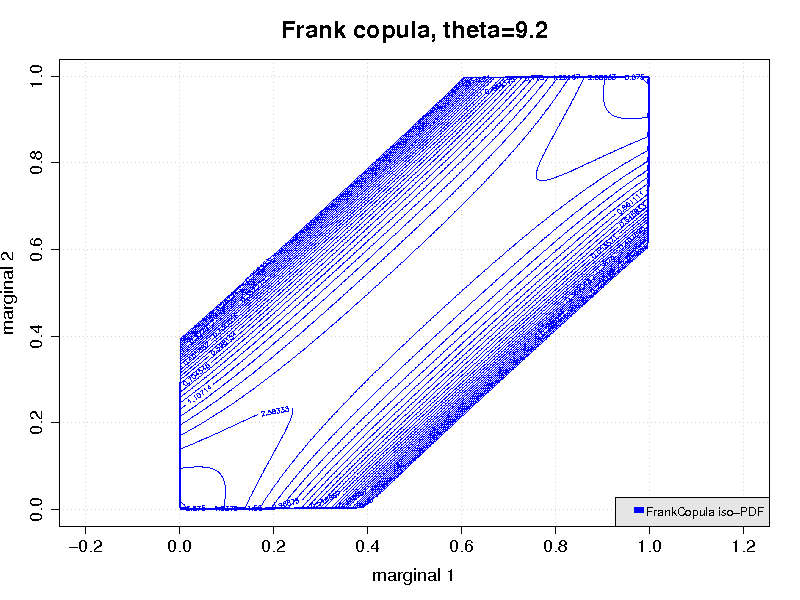 Fig. A Frank copula without any tails and a nebulous, albeit uniform, cloud.