A facility reinvestment formula developed by Janice Tolk for estimating the maintenance and renewal budget requirements at different stages in the facility lifecycle.
---
Elements of the Tolk Formula


The Sherman-Dergis formula (see figure 1) includes three key variables:

Building age;
Building size

Building renewal constant.
---
Purpose of the Tolk Formula


The primary purpose of the Tolk formula is as follows:


The SD formula is most effective when used in conjunction with other reinvestment formulas or as part of a preliminary screening process.

There are three types of models for calculating reinvestment rates for buildings at different stages of their lifecycle.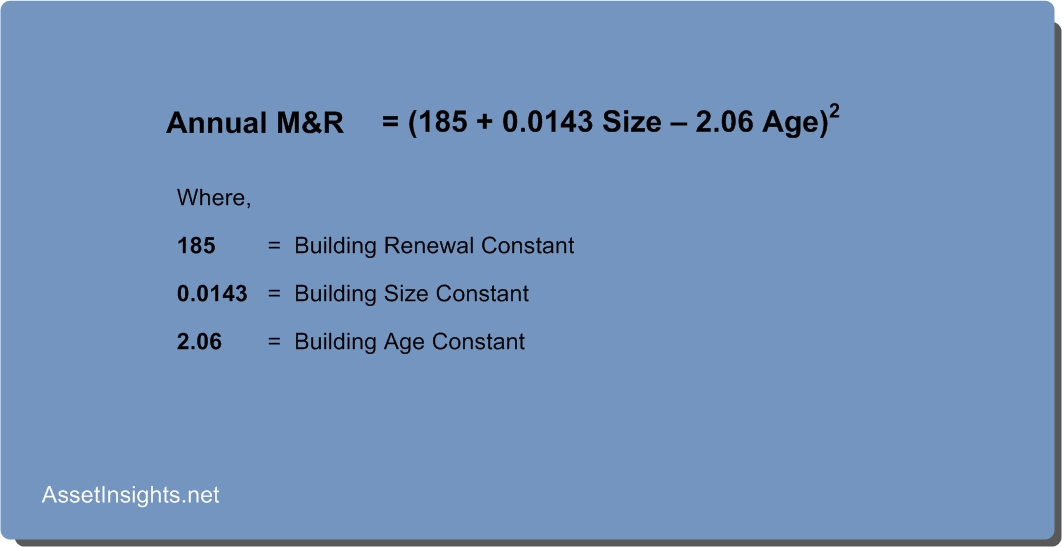 Fig. The Tolk formula for estimating capital funding requirements for a facility.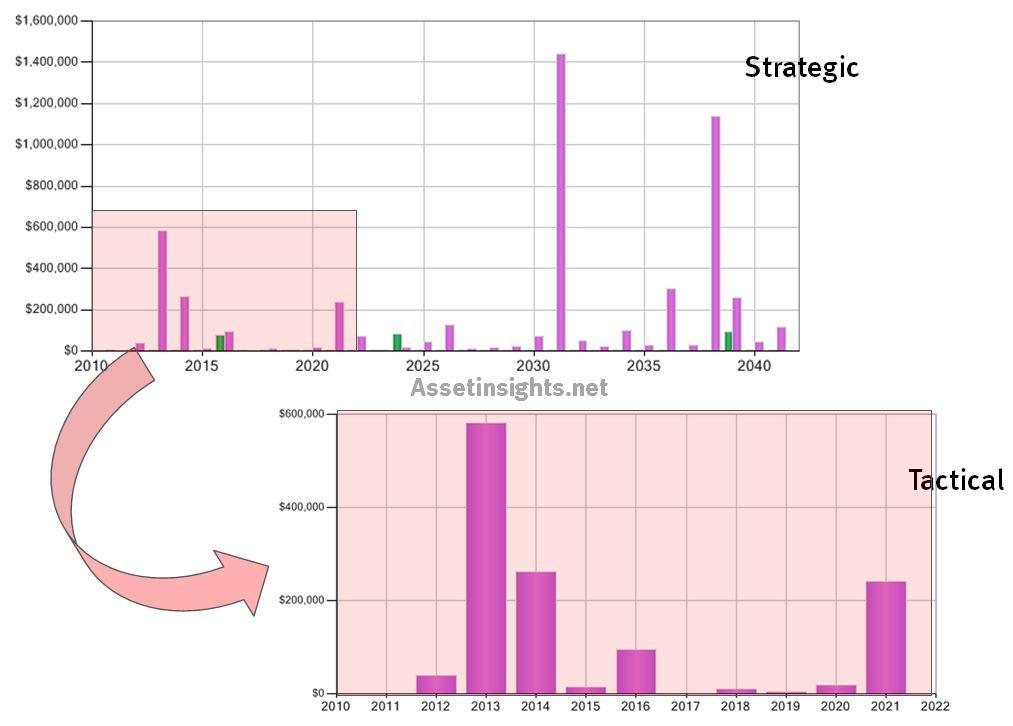 Fig. The relationship between the tactical and strategic planning horizons, where activities in the former will affect the timetable of the latter.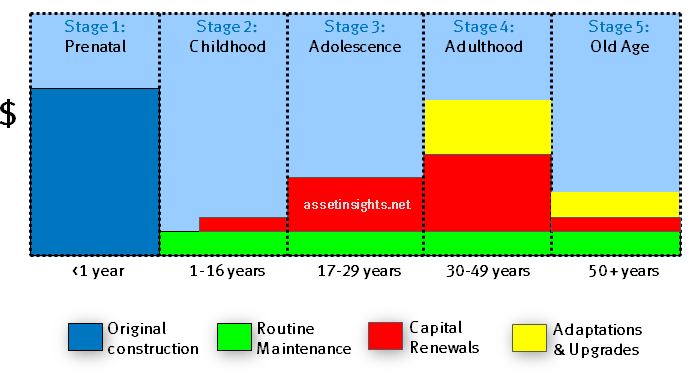 Fig. Model to indicate the quantum of capital renewal costs at different stages in a facility life cycle.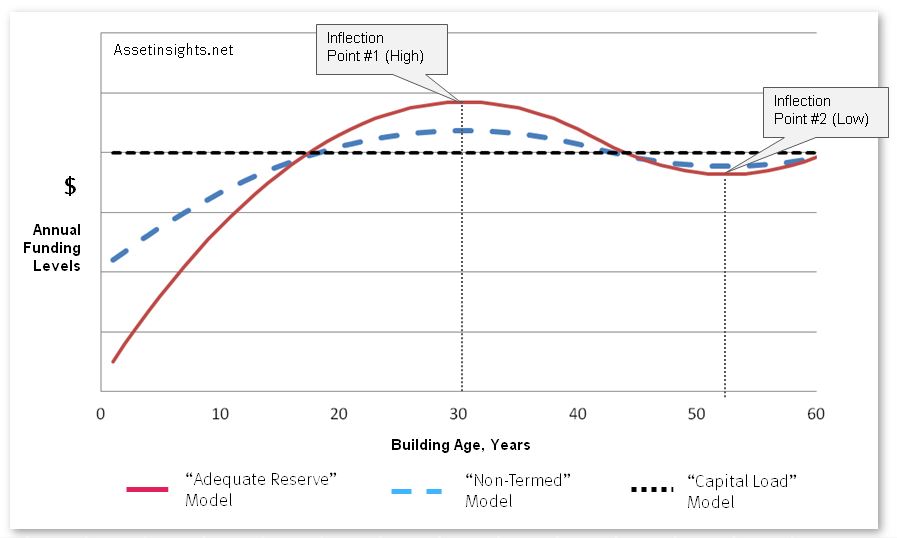 Fig. Lifecycle funding trajectories and inflection points resulting from three alternative funding formulas.