The

ability to predict or plan for the future events or future states.

Foresight is about leadership and the setting of goals associated with assets. It is having the ability to predict, with reasonable accuracy, what will happen to an asset in the future if a prescribed path is followed. Foresight enables us to make an estimation on:
Within the domain of asset management, foresight is achieved through the following means:

commissioning of a reserve study, which is a long-range planning tool that identifies key projects required for the assets. These studies must be based on realistic forecasts.
development of three types of plans: a strategic plan (typically over a 30 year period); a tactical plan (5-10 year period); and an operational plan (1 year)
Establishment of policies and procedures for scope, cost, quality and time control.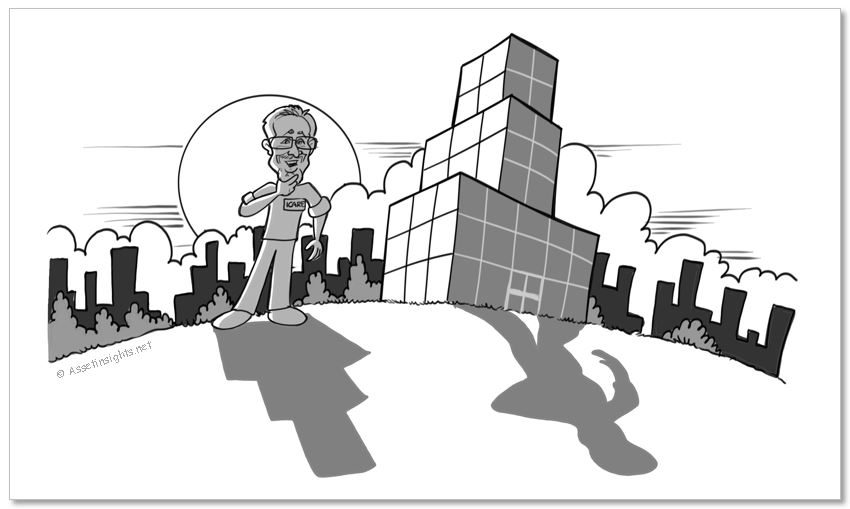 Fig. After years of careful planning and stewardship, I. Care and his facility are now aligned.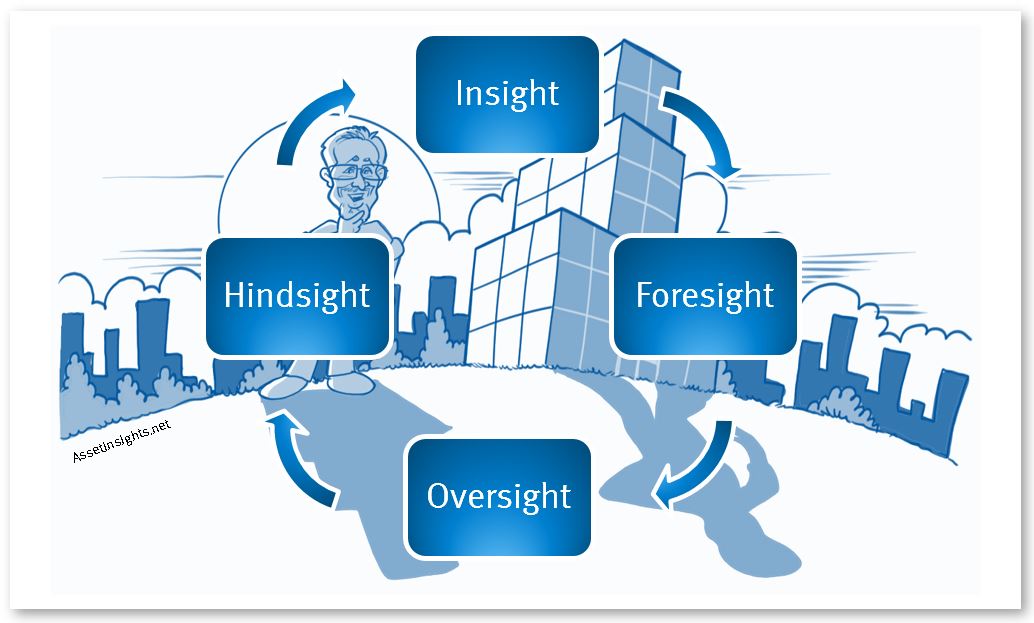 Fig. The relationship between insight, foresight, oversight and hindsight.