The process of predicting something, with consideration given to past trends and anticipated future occurring parameters.

Forecasts are made over a selected
planning horizon
or
study period
and are made about one or more of the following:
---
Ranges of Forecasts


Forecasting generally covers three different planning horizons:

---
Examples of Forecasts


For example:

"If we continue with our current maintenance levels, the roof should last another 5 years before it needs to be replaced" (

Future Event

).
"If we continue to set aside $20,000 each year into our reserve account, we will likely have a shortfall of $130,000 in the year 2016" (

Future State

)
---
Types of Forecasts


Forecasts are generally classified into the following three types:
---
Tools of Forecasting:


Some of the tools for making forecasts are as follows:

---
Techniques of Forecasting
Global Minima and Local Minima
Global Maxima and Local Maxima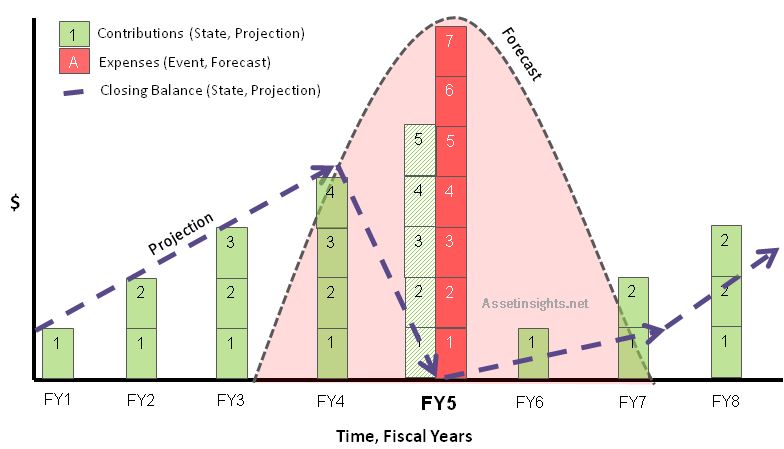 Fig. The relationship between forecasts (future events) and projections (future states).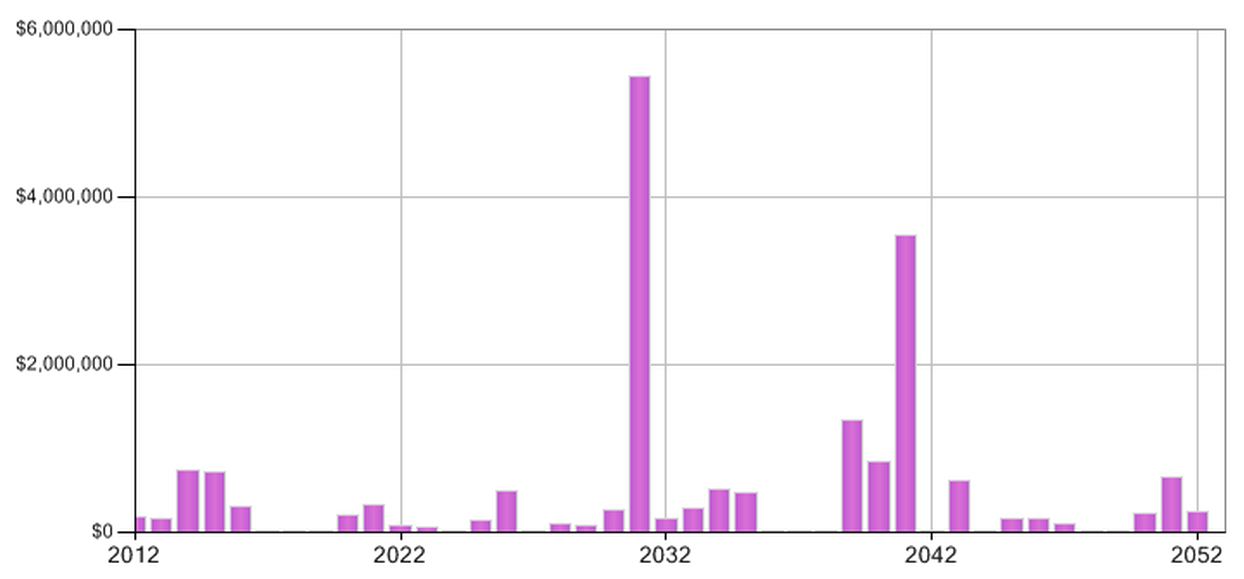 Fig. 40-year forecast of capital expenditures

.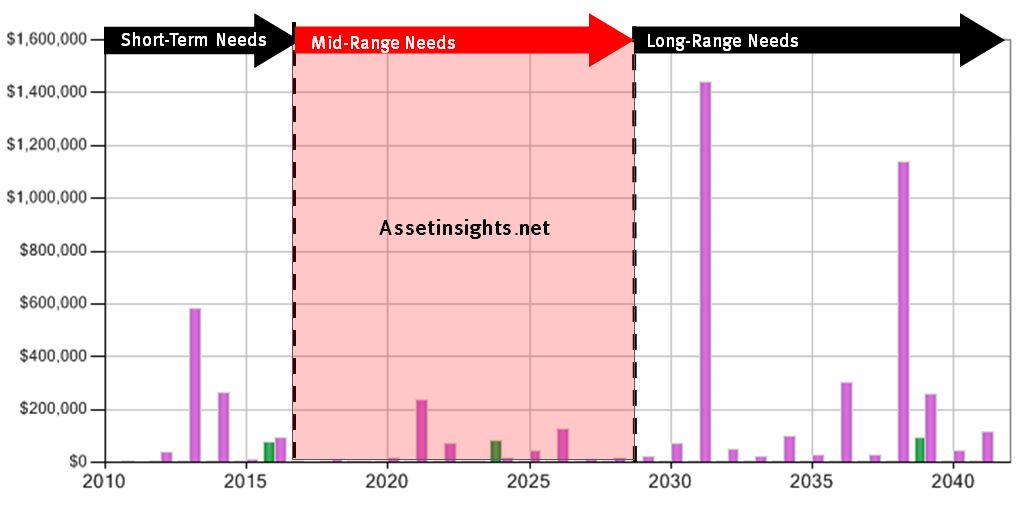 Fig. Short-range, mid-range and long-range forecasts

.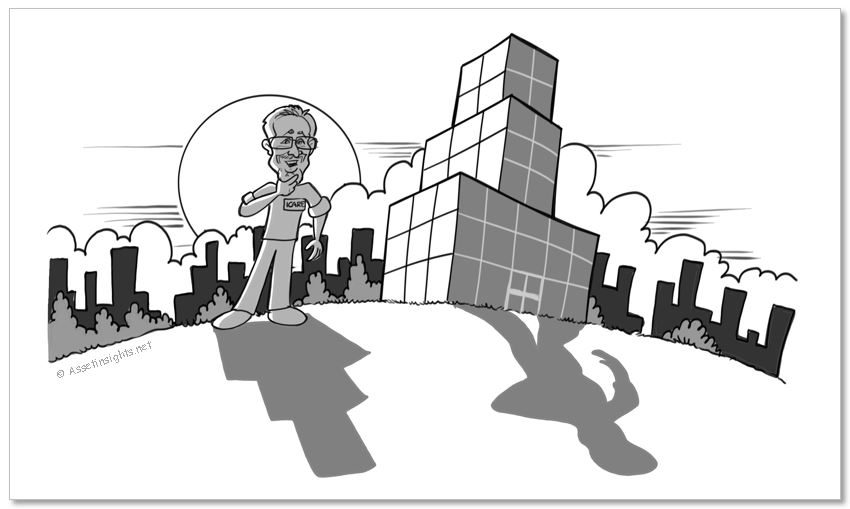 Fig. After years of careful planning and stewardship, I. Care and his facility are now aligned.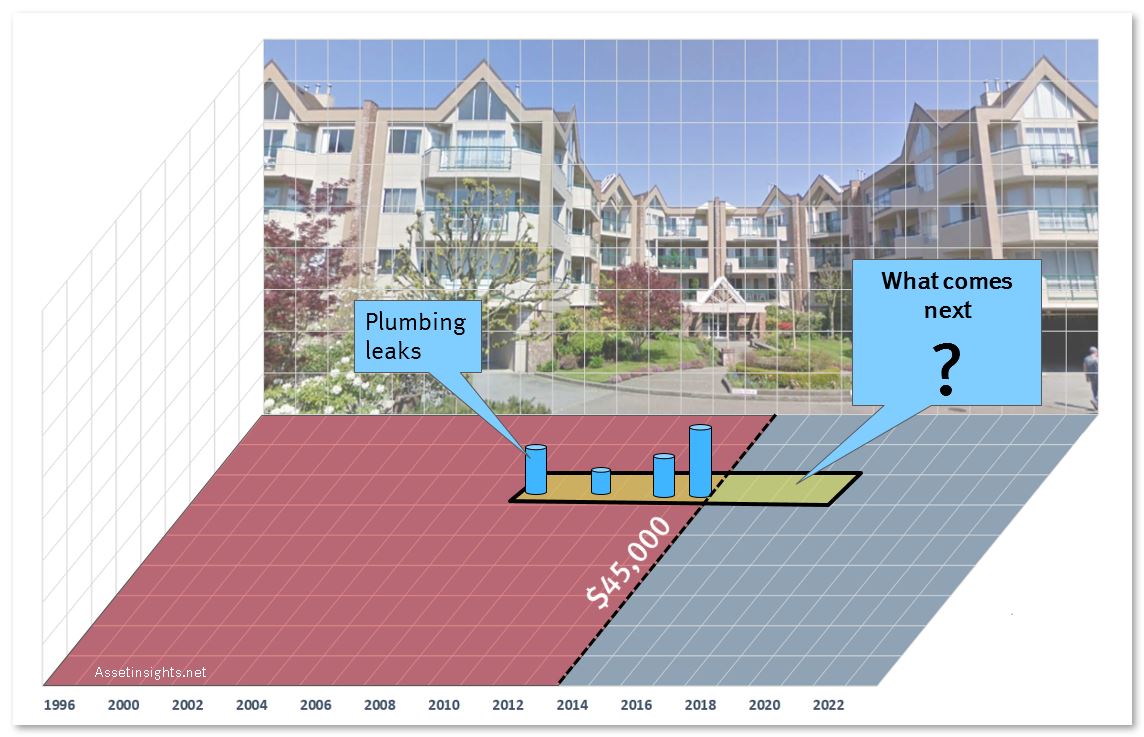 Fig. Irregular leak history requiring stochastic analysis for future risk management.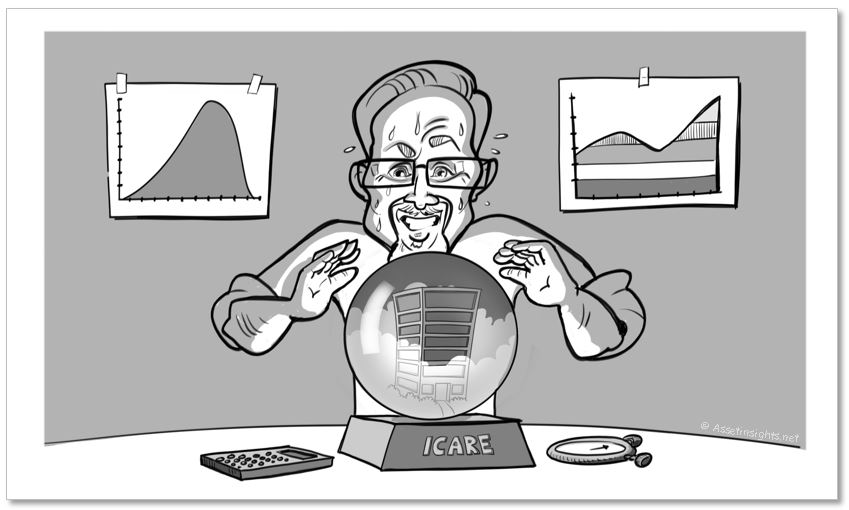 Fig. I. Care is trying to use a crystal ball to make forecasts about his assets.
---
See also:
See also
Quotations about Forecasting
---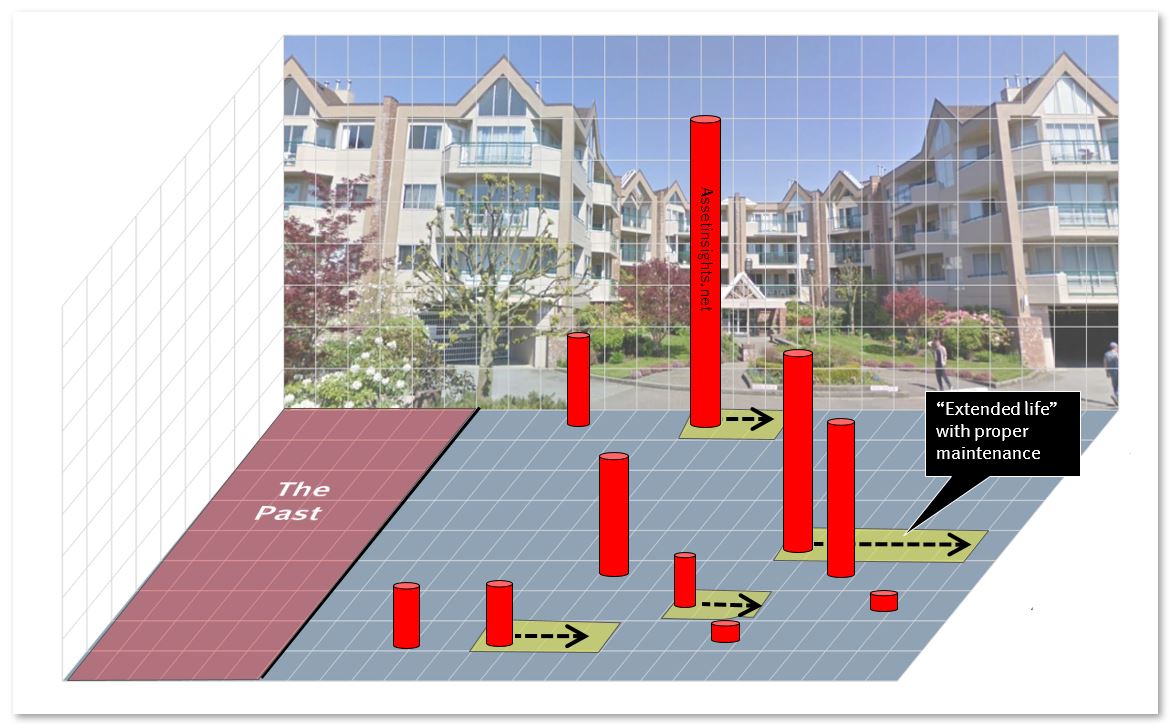 Fig. The impact of maintenance on "extending" the life of assets, as represented on a calendar timeline.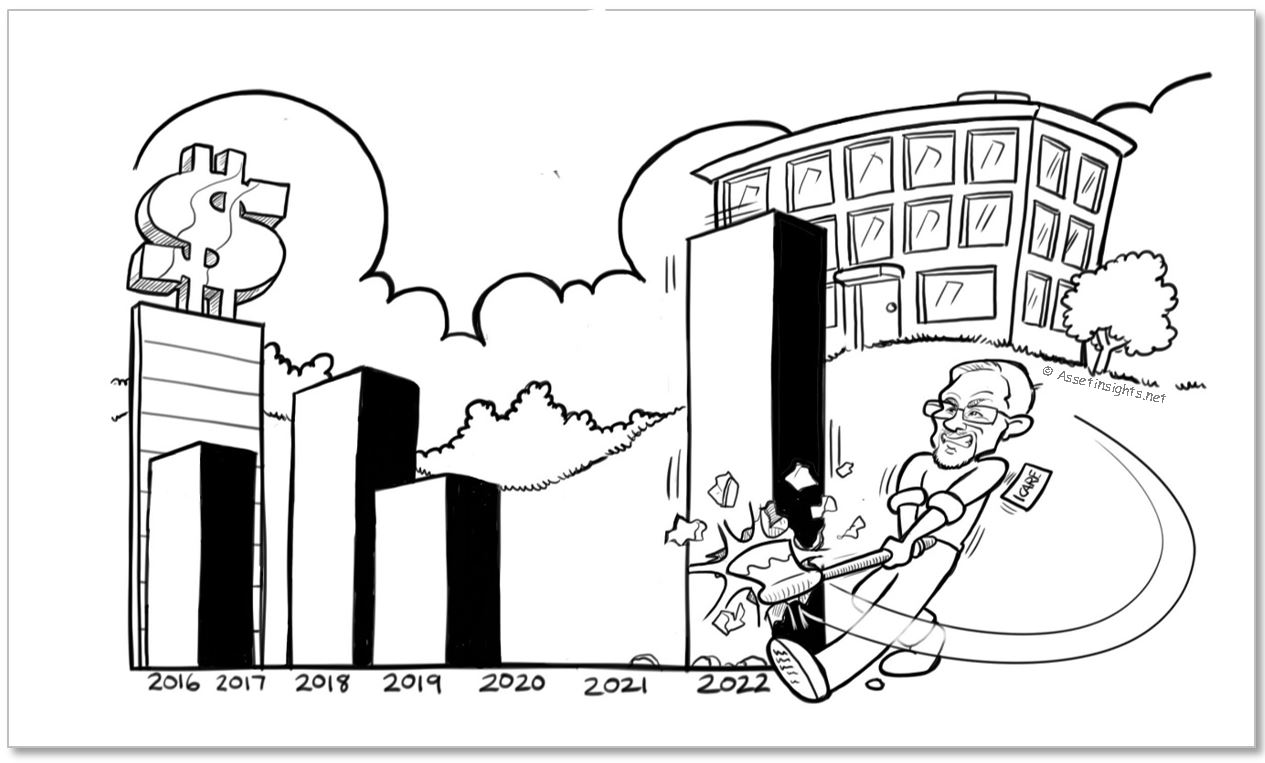 Fig. I. Care making a futile attempt to remove a capital expenditure that has been forecast in the tactical plan.