One of a variety of different types of intervals (time periods) between events.


In a maintenance strategy, this is a defined frequency for maintenance activities defined by performance criteria rather than by time measurements. Some of the performance criteria include:

Some of the fundamental asset management principles associated with the floating interval include:

A floating schedule results in new data determined by the inspection interval and the date the last inspection was completed.

A floating interval often applies to stochastic systems and predictive maintenance (PdM).

Listed below are some examples of floating (stochastic) intervals related to assets in a building:
Perform motor service after 3,000 run hours.
Inspect generator after power outages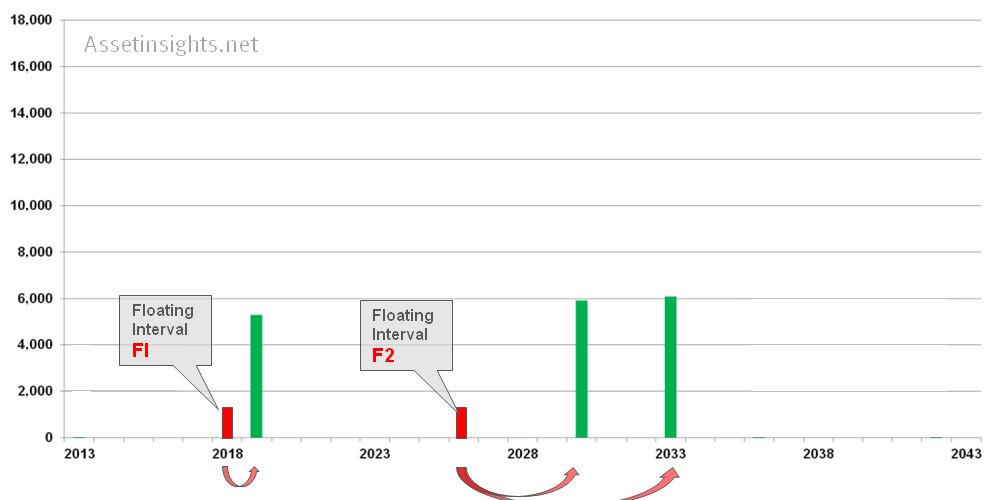 Fig. Floating interval events

along a planning horizon.





Fig. Floating interval events along the P-F curve.