A series of documents which quantitatively summarize the financial status of the assets over a stated period of time, usually one fiscal year, and includes:

Financial statements are a key reference document for various kinds of studies.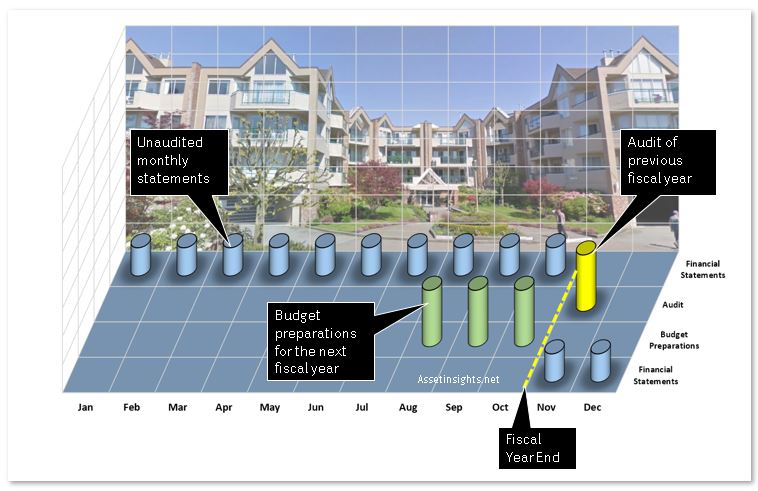 Fig. The interaction of the budgeting and financial cycles represented graphically on an annual timeline.