Also referred to as "Economic Context".

One of the facets in the context of the organization.

Every organization must navigate its unique context, which will vary depending on several factors, including:

The type of organization (eg. services and/or products)
The sector in which the organization operates (eg. MUSH sector, industrial, residential, etc)
The geographical location in which the organization is situated
The jurisdiction in which the organization is located
---
Purpose


An understanding of the financial context is necessary for the organization to determine value and establish appropriate:



---
Elements of the Economic/Financial Context
External Economic Factors
Internal Economic Factors
Operating budget
Capital budget
---
Examples of "Knots" in the Financial Context


Listed below are some examples of problems in the financial context of an organization:

Budget deficit
Inaccurate estimates
Outdated forecasts
Inefficient operations
Low Return on Investment (ROI)

---
Process and Analysis of the Financial Context


An understanding of the legal context of an organization is derived from:


Listed below are some of the keys steps associated with the PESTLE Analysis

Arrange a workshop of knowledge resources
Conduct PESTLE Analysis - identify each context (social, economic, etc)
Conduct SWOT Analysis
Corrrelate PESTLE to SWOT
Communicate the findings

Goals - Establish objectives for the organization

Policies - Establish policies that correlate with the goals.
Strategy - Develop strategy to satisfy the goals.
---
Tools for the Economic/Financial Context


Listed below are some of the tools to assist the asset management team with the management of the financail context: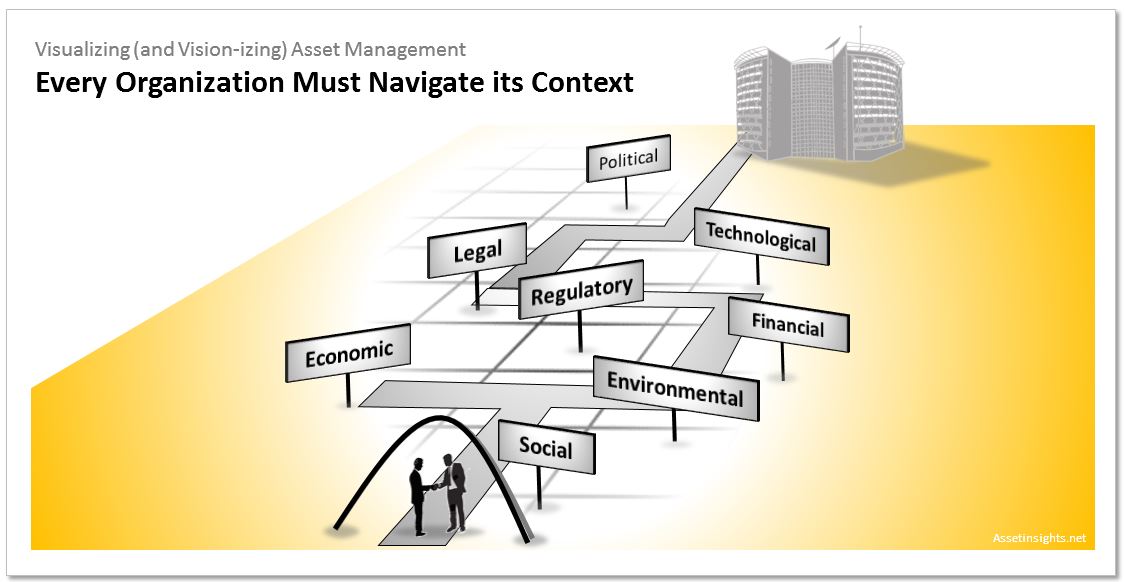 Fig. Every organization is influenced by a multi-faceted context. These facets should be recognized as landmarks that will orient the organization ast it navigates a path along the asset management journey.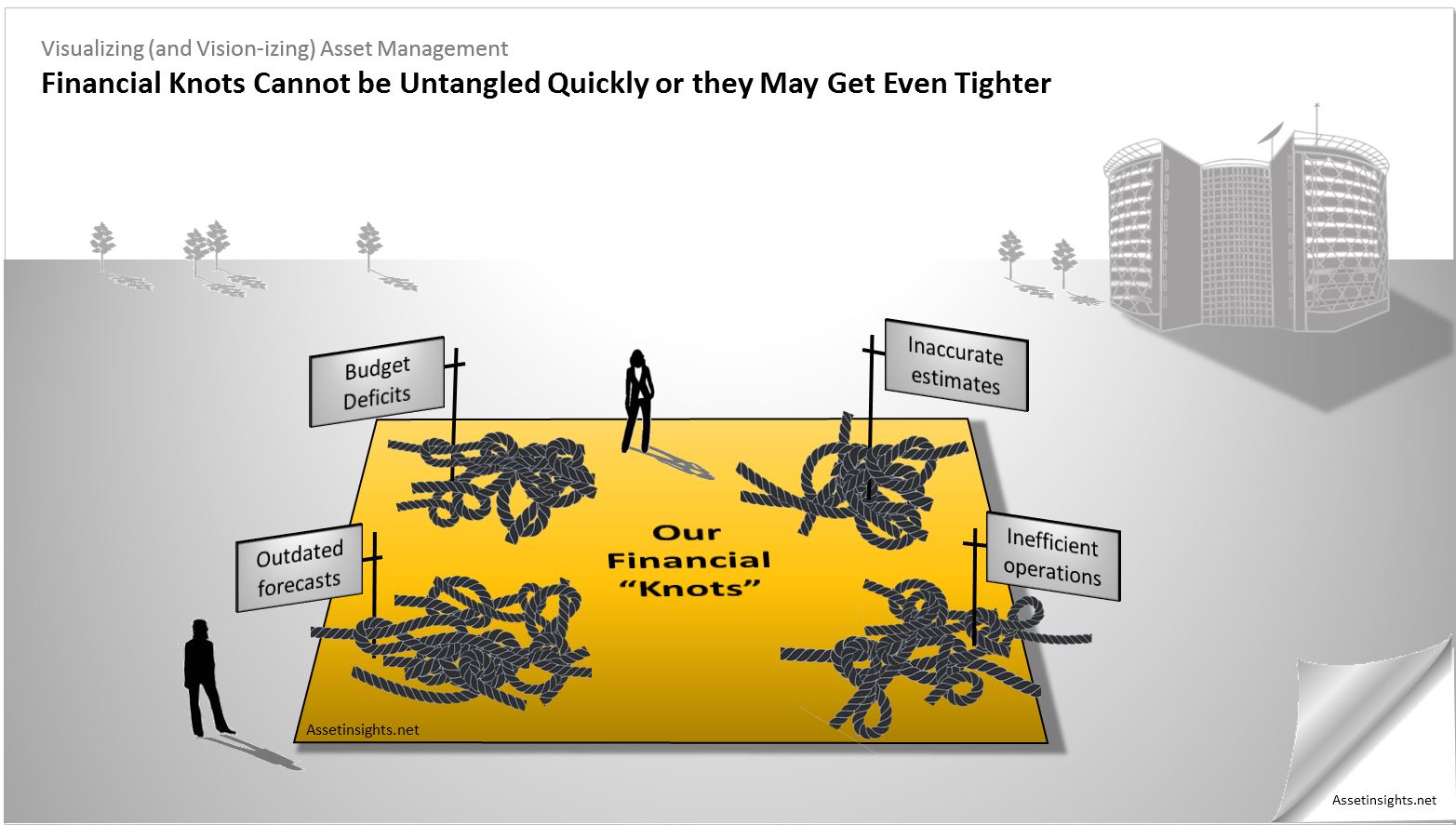 Fig. Financial "knots" must addressed carefully or they may get even tighter.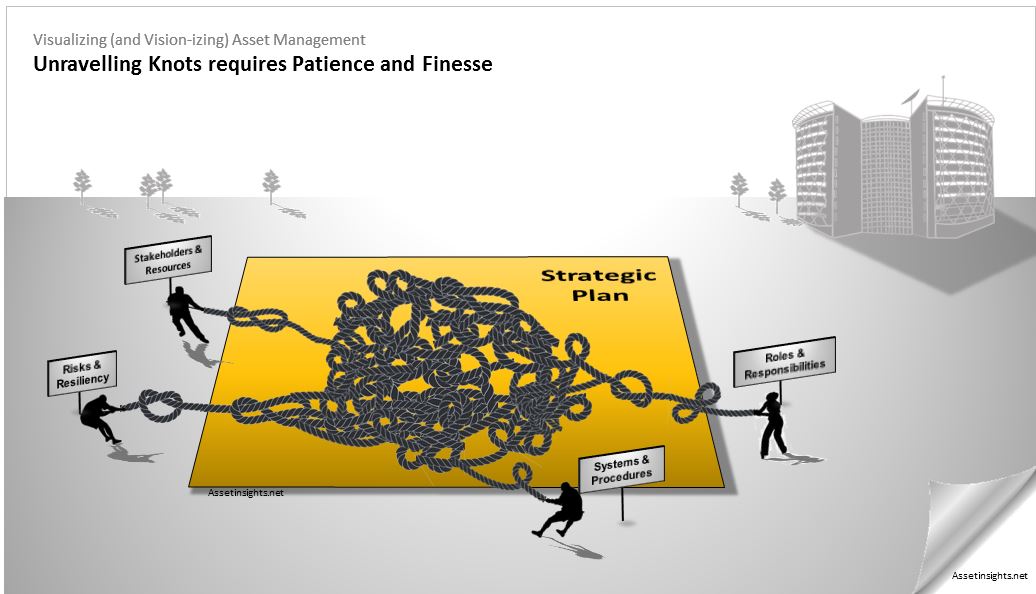 Fig. Organizational "knots" (problems) require patience and finesse to untangle them -- or they will get even tighter.
Do you know how to untangle the knots in your organization?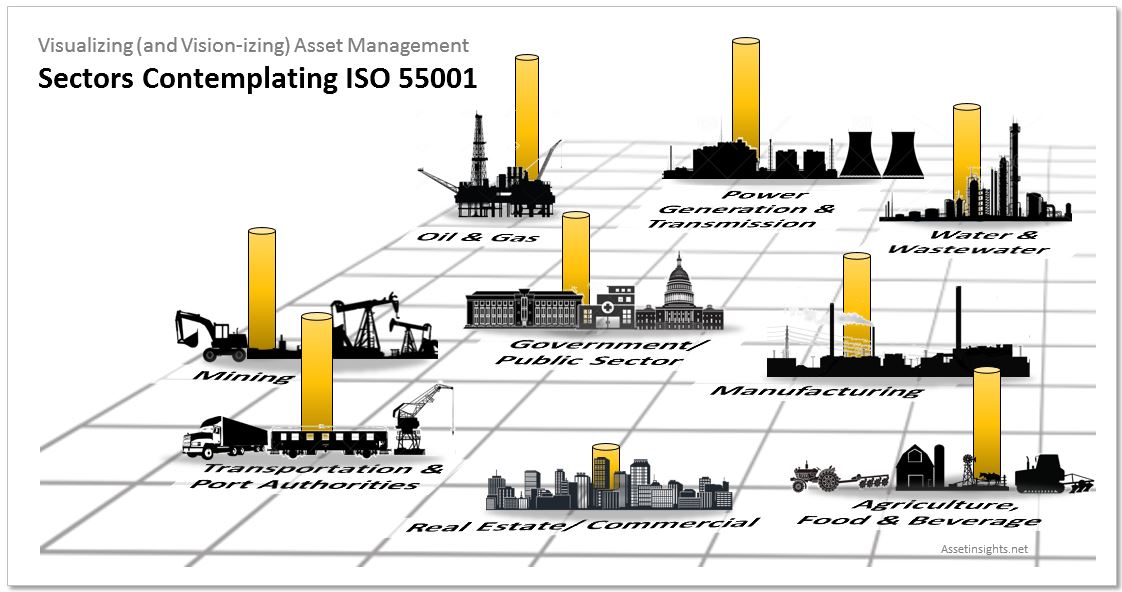 Fig. All sectors of the economy present varied contexts in which organizations operate.
The
primary sector (extraction), secondary sector (production), tertiary sector (service-based) and the quaternary sector (knowledge-based).