One of three broad funding levels on a spectrum from 0-100%.
It is
a relative mea
sure the financial strength of the reserve fund when compared to the capital load funding requirements over the planning horizon.
---
Attributes
Generally a fair funding level is considered when the percent funded balance is between

31% and 70%

.
At this mid-range level the owners should be aware of the following:
---
Management Principles


This funding level is typically represented in a threshold funding model.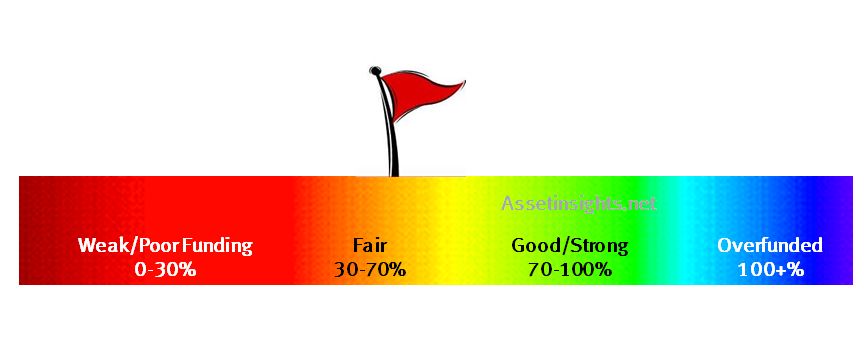 Fig. Fair funding level, which is generally midway between good/strong funding and poor/weak funding.

Fig. Fair funding level represented along a cash flow graph with a moderate number of special assessments for funding shortfalls.