A form of deterioration model that describes what happens to assets, particularly machines, which are subject to constant, repetitive stress.
Externally, such a machine maintains the same appearance to the user, appearing to function properly. Internally, the machine weakens over time. Eventually, unable to withstand the stress, it breaks down.
It is important to note that the operation quality does not decrease (as with "graceful degradation") but breakdown may be just as sudden.
Elegant degradation therefore represents a situation where the impact of potential failure ("P") is not great and the owner may likely wait until functional failure ("F") occurs before the asset is replaced.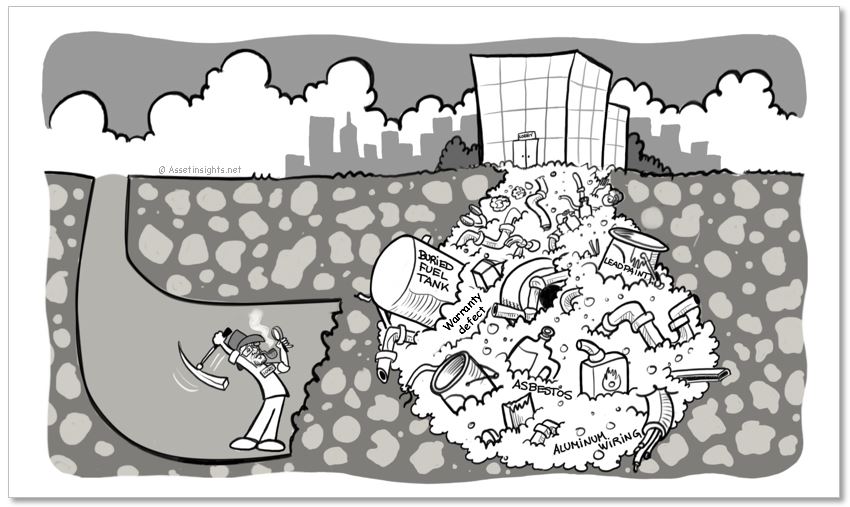 Fig. I. Care is using destructive testing to reveal the hidden stuff going on in the iceberg under the surface (latent defects, concealed conditions, lagging indicators, legacy problems, root causes, back-of-house problems, interval censoring, covert failures, and potential failures).