Measurements of areas and quantities derived from drawings as opposed to in the field.


---
Purpose


Quantity takeoffs are required to produce estimates and budgets for different types of projects (maintenance and renewal).


---
Evaluation


Listed below are some of the merits and limitations of drawing takeoffs:

Drawing takeoffs are generally the preferred method over field takeoffs as they are more efficient to produce.
The drawings may not represent as-built conditions.
Some of the drawings may be missing, damaged or illegible.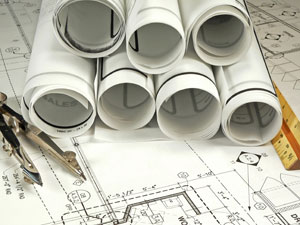 Fig. Measurements taken off drawings.