In this method, domain experts develop a protocol to rate distress indicators that are the most problematic and that are most likely to affect the performance of a specific asset class.
Weighted factors are also developed to rate the severity (low, medium, high) and the extent (area, length, depth) of the distress.
Each distress indicator (eg., pothole, root intrusion) contributes a pre-determined number of deduct values from a theoretically excellent mark of 100%.
---
Examples of distress metrics
Corrosion

Cracking

Blistering

Degranulation

Spalling


Delamination

Debonding
---

Use of distress metrics
---
Analysis
Does the distress affect the critical component (direct) or secondary components (indirect).
Is it caused by intrinsic failure or extrinsic failure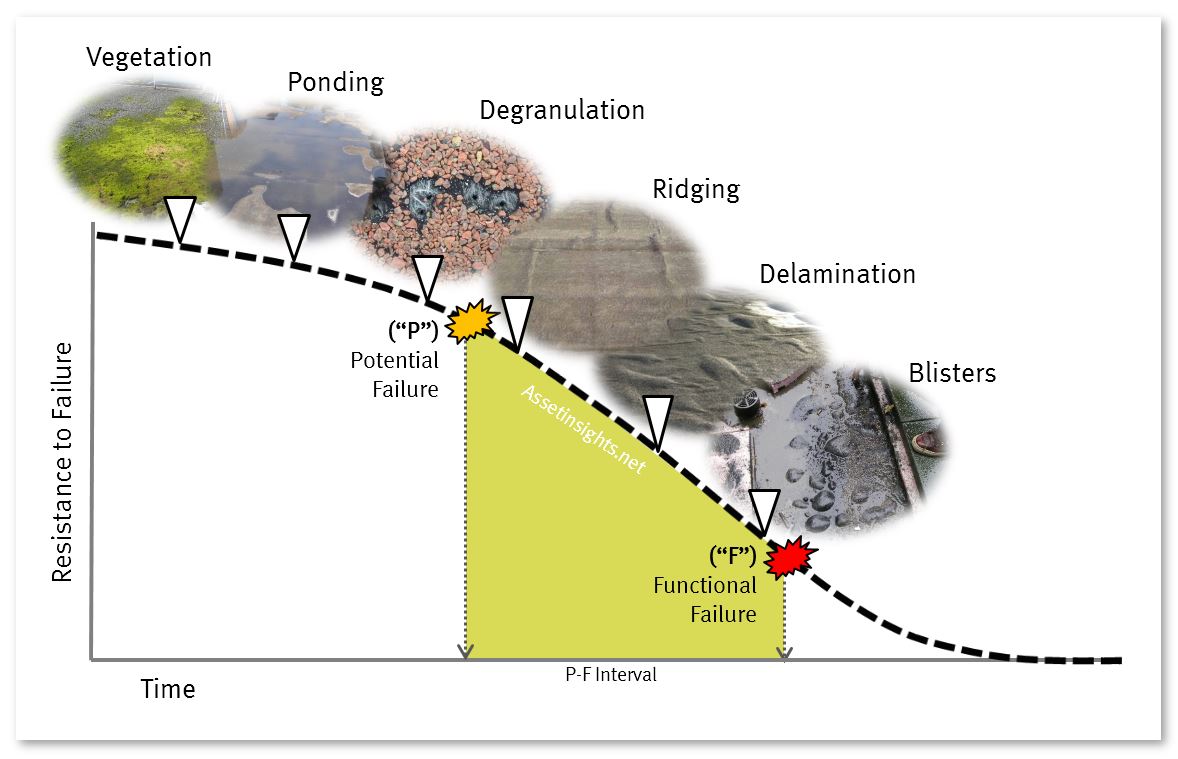 Fig. Illustration of a deterioration model for a roof system with distress metrics at different life stages.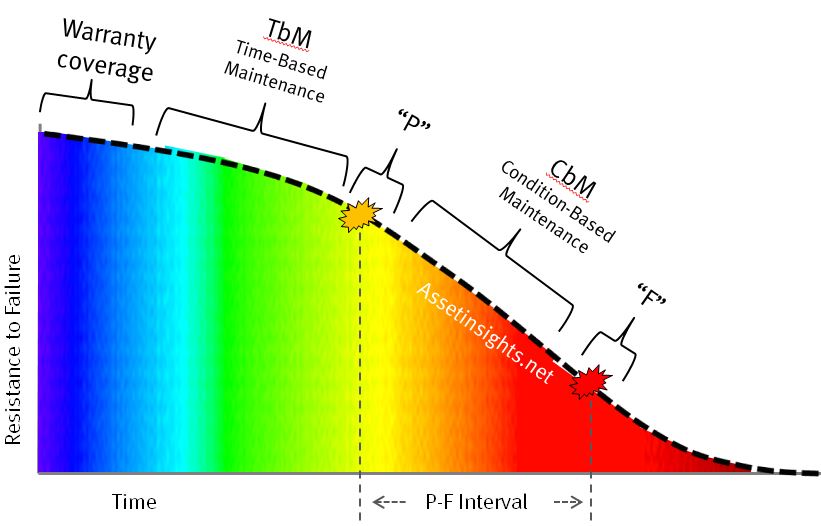 Fig. The risk spectrum extending along the P-F interval to illustrate the varying strategies in the Pre-P and Pre-F periods. For example, a shift from Time-Based Maintenance (TbM) to Condition-Based Maintenance (CbM).