One of the three primary models of decision-making within organizations.
The decision-maker forges ahead quickly and makes decisions that are only marginally different from past practice. The incrementalist wants to be pragmatic and get things done.
---
Evaluation
Listed below are some of the merits or advantages of this decision-making model:
It is pragmatic
It is often a realistic approach
Listed below are some of the limitations or disadvantages of this decision-making model:
While it is good to get action and avoid unnecessary delays, this method is sometime criticized for failing to "look before your leap.
The organization should be careful to avoid finding itself having to address the unintended consequences that may arise from: "Ready, fire, aim!".
Fig. Subjectivity and bias always play a role when people are involved in decision-making.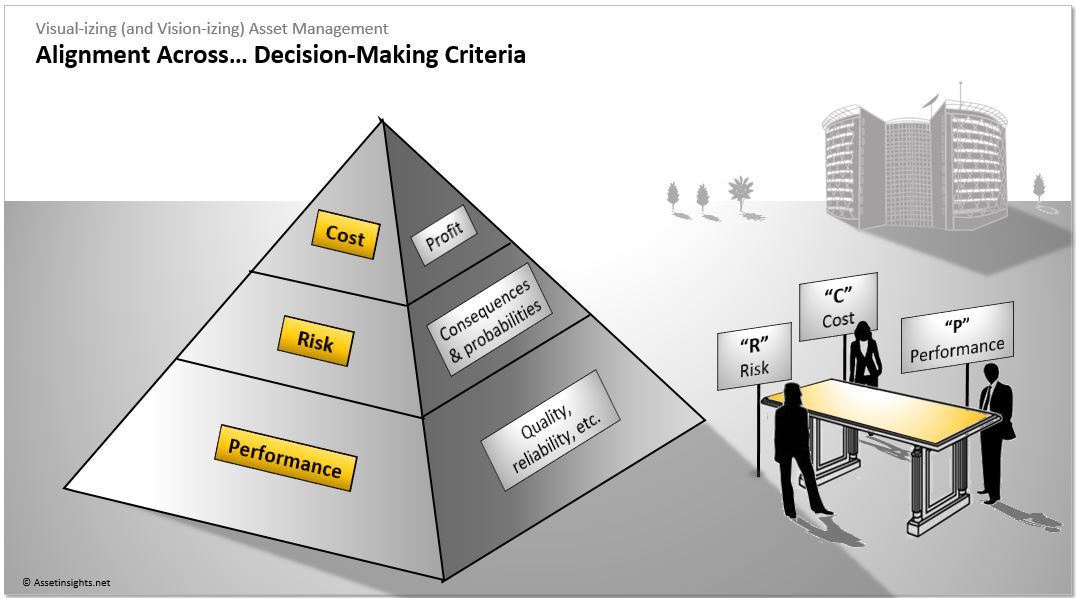 Fig. Alignment across different decision-making criteria (such as risk, cost and performance) is required for ISO 55000 conformity.