A symptom of reduced quality or strength of an asset, reflecting the loss in value and/or performance brought about by wear-and-tear, use-in-service, weathering and the action of the elements.
Deterioration impairs the ability of the asset to perform to a specified level. Furthermore, an asset with an existing deficiency may deteriorate at a faster rate than an asset that is in good condition.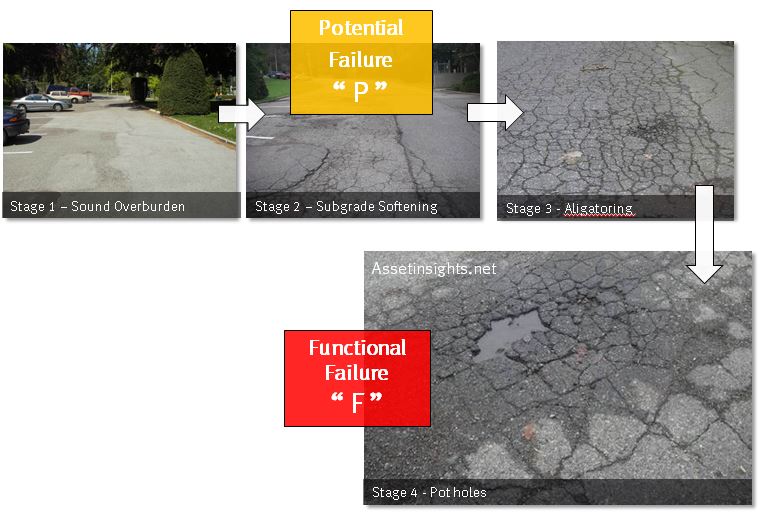 Fig. An example of the progression of deterioration from potential failure ("P") to functional failure ("F") along the P-F interval.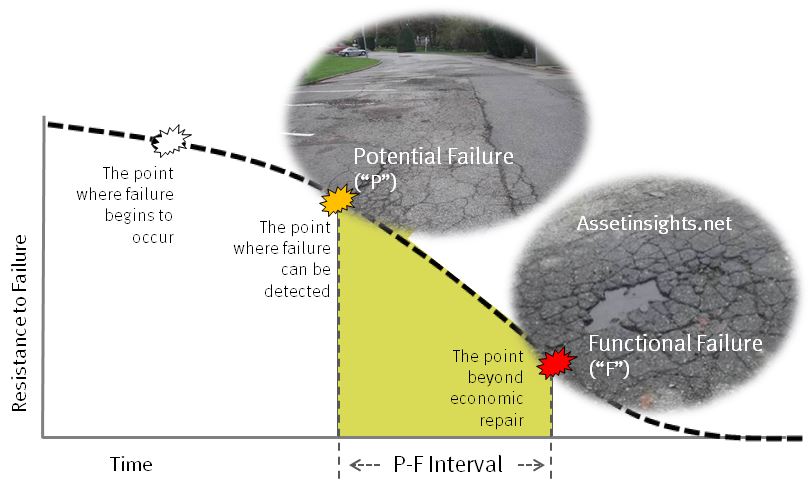 Fig. The P-F interval illustrated with asphalt paving along the curve.