One of many types of life concepts associated with assets.
Design life – engineers forecast of the life of the asset
Functional life – accountants view of the world – derived from tca
Economic life - when the costs to own, operate and maintain the asset outweigh the value that it provides to the organization.
The period of time, usually expressed in calendar years, over which an asset is expected to perform according to the technical specifications to which it was produced.
If the design does not yet have a track record, then the design life is typically a theoretical construct based upon a textbook life. If the design has been subjected to longitudinal study, then the design life may be equivalent to service life or useful life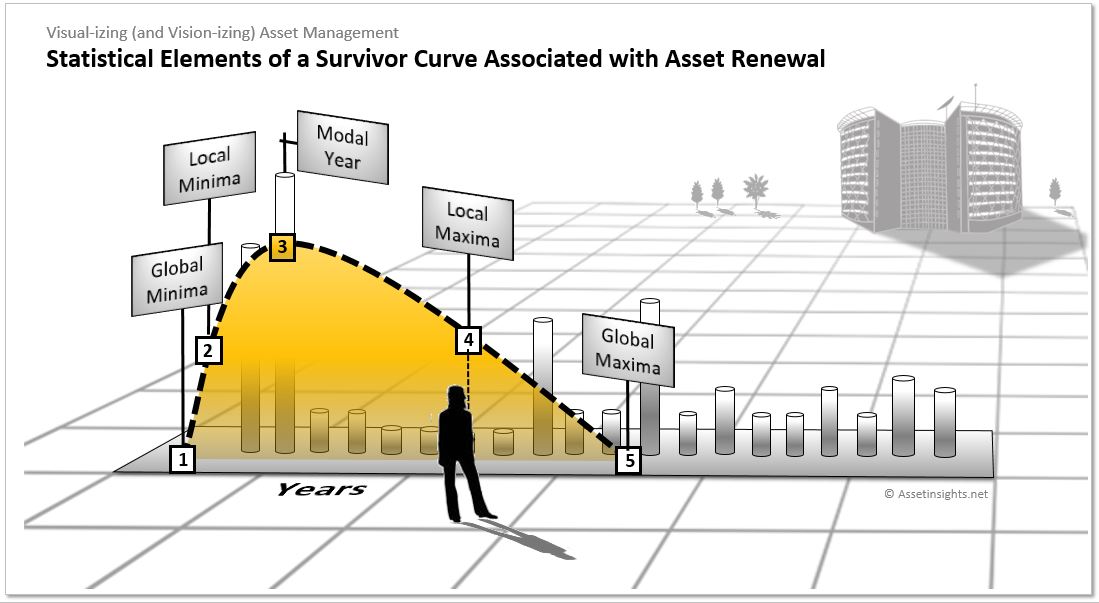 Fig. Some of the key statistical elements of an asset survivor curve.
Fig. Decisions should consider the whole life of assets, including the I-P interval and the P-F interval.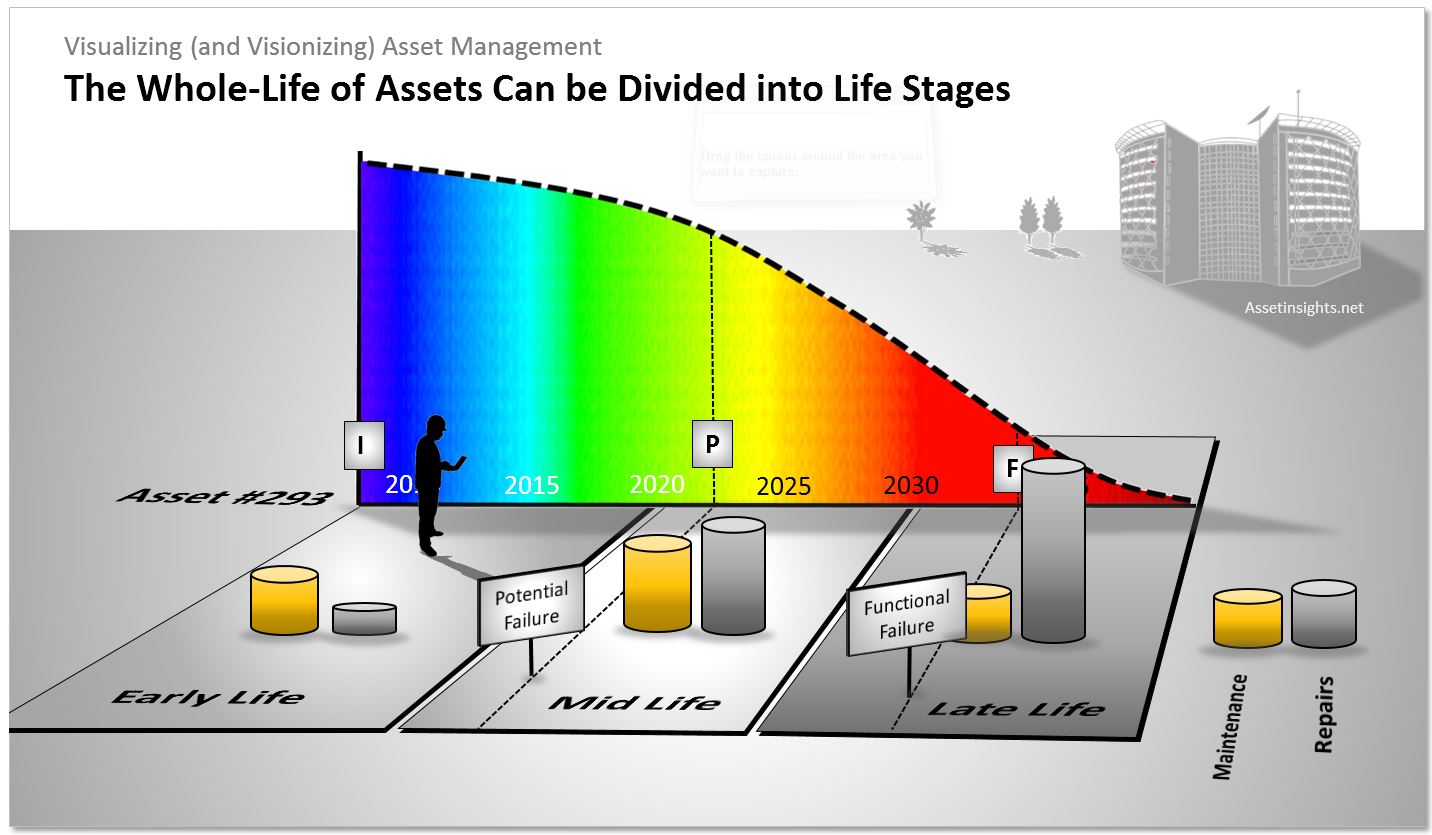 Fig. The whole life of assets can be divided into life stages - early life, mid-life and late-life, with different maintenance strategies at each life stage.