In generic terms, the actions in one cycle ("A") are directly affected by the actions within another cycle ("B") .

Cycles contemplate three types of relationships between tasks and assets as follows:

The maintenance tasks associated with a single asset.
The renewal of the many components of a single asset.
The assets of a single system or multiple systems.
---
Attributes


With respect the renewal of assets and major maintenance activities, dependent cycles have the following general attributes.


---
Examples


Listed below are some examples of dependent cycles:

Our cleaning (Task A) of the walls and painting (Task B) of the walls are coordinated with one another. They are dependent on one another.
---
Management Principles


Dependent cycles need to be properly managed in order to avoid missed opportunities for cost savings. Significant costs can be wasted if the work on one cycle is not done with a view to the next cycle.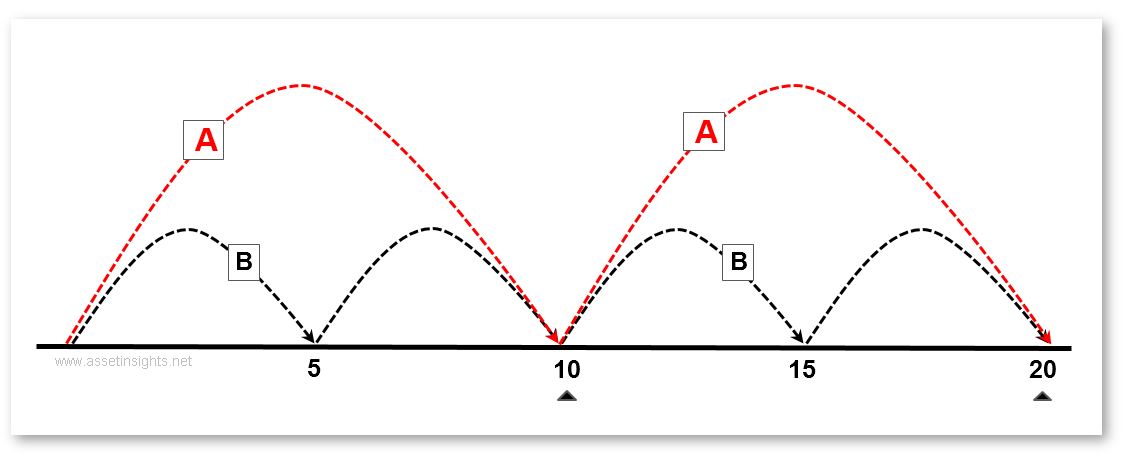 Fig. An example of two dependent cycles ("A" and "B") that intersect every 10 years.
Fig. When the roof is replaced all associated components must be replaced at the same time - such as perimeter cap flashing, drains, etc.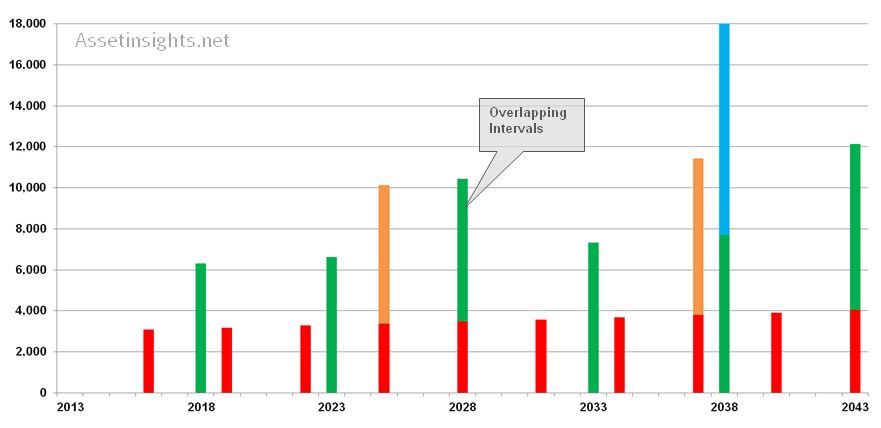 Fig. Intervals of activity shown in different colours ("red", "green", "orange" and "blue") some of which are dependent on one another.