A principle in age-based maintenance whereby certain maintenance tasks:

Only start to occur at a particular stage in the life of an asset (say, from the 12 anniversary onwards) after they have been placed in service, or
The frequency of the event changes at a point in the life of the asset (say, 10-year intervals increase to a 3-year interval).
In other words, these tasks do not occur in fixed intervals over the entire life of the asset but rather on a variable interval or floating interval.

These delayed start tasks are mapped on the P-F curve.

Listed below are some examples of the delayed start concept applied to particular maintenance or renewal tasks:

Cyclical replacement of 2% of the sealed IGUs starting from the 12 years after installation of the windows
Inspect the roof every 6 years during its first 18 years of life and then increase the frequency to every 2 years once the roof has reached its 18th anniversary.
The delayed start principle can be applied to most types of intervals, including:



---
Trigger Dates
The delay start activity is often triggered by a milestone event, such as the arrival of potential failure of an asset or the conclusion of a warranty coverage period.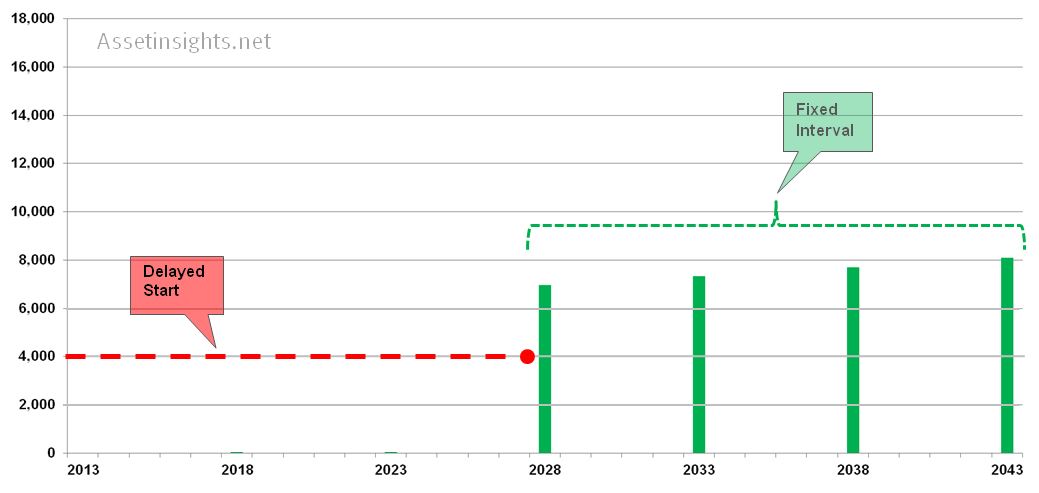 Fig. Delayed start cycle ("red") applied to a fixed interval event ("green").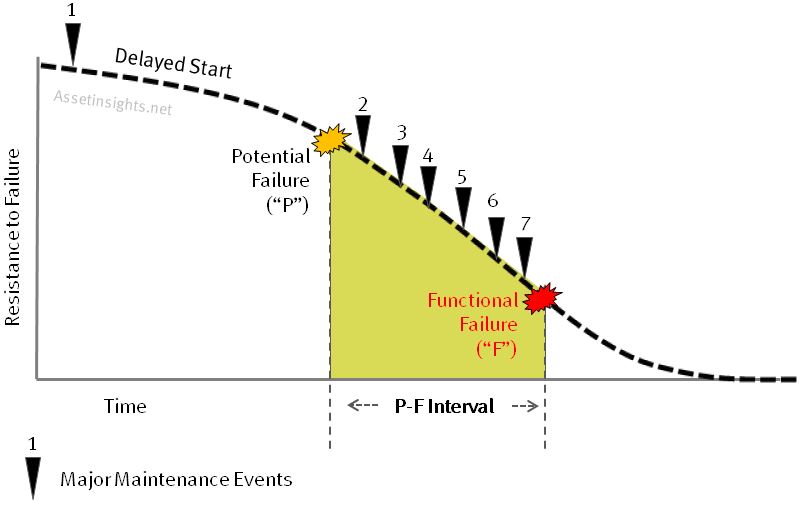 Fig. Delayed start cycle mapped onto the P-F interval/Curve during the Pre-P period.