An unfavourable symptoms (or concern) of an asset requiring some type of corrective action, such as maintenance or repair, in order to satisfy a desired level of functionality and performance.
---
Classification of Deficiencies
Listed below is a four-class classification scheme.
Warranty defect (intrinsic and premature failure during warranty)
Maintenance deficiency, such as a roof drain that has become plugged with leaves and other vegetative debris.
Lifecycle deficiency (intrinsic failure after warranty period)
Stochastic deficiency, such an unpredictable failure of an asset arising from force majeure.
---
Levels of Deficiency
The deficiency may indicate the level of failure, as follows: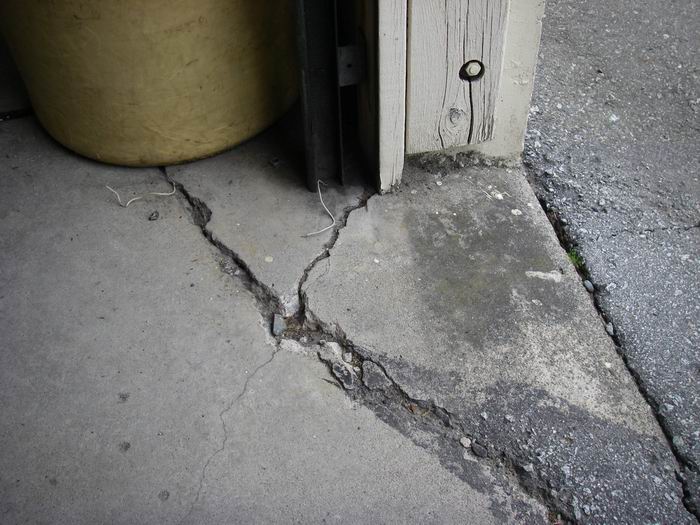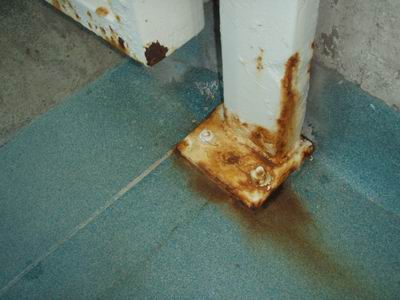 Fig. Examples of deficient conditions exhibited by assets.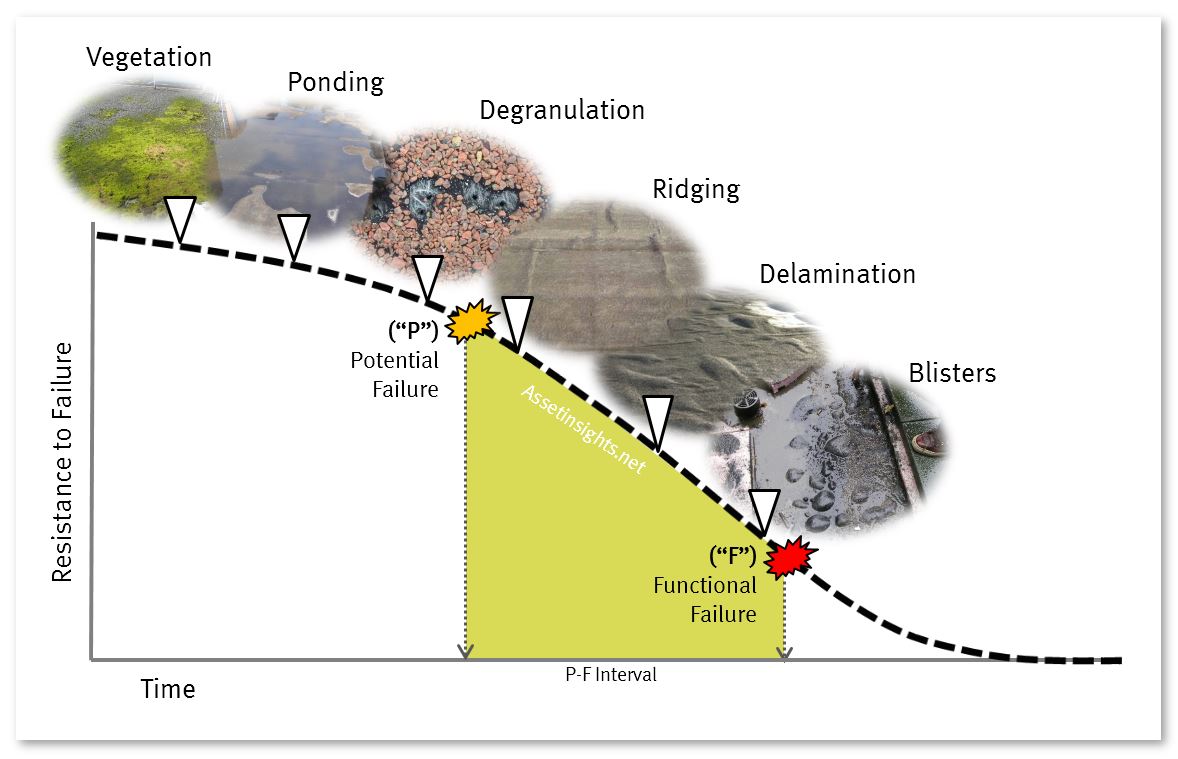 Fig. Illustration of a deterioration model for a roof system with distress metrics at different life stages.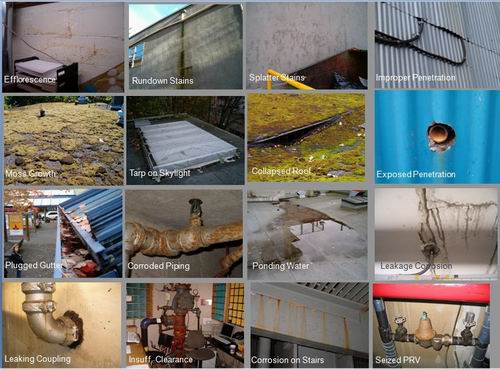 Fig. Various samples of the result of deferred maintenance.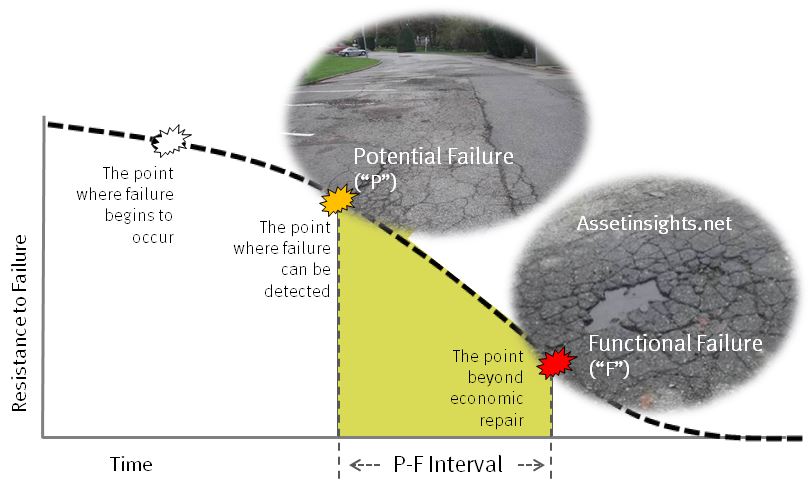 Fig. The P-F interval illustrated with asphalt paving along the curve.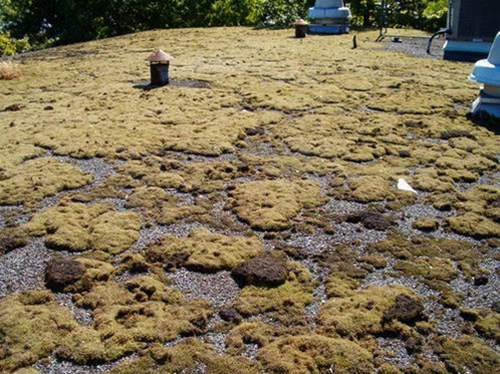 Fig. Excessive vegetation growth on roof.