Also referred to as "backlog maintenance" or "demand maintenance".
DM is maintenance that has become overdue, on a planned or unplanned basis, to a future budget cycle or just postponed until funds become available.
An accumulation of projects that have been postponed because of perceived lower priority status than those completed with available funds.
---
Attributes
Listed below are some of the key attributes of deferred maintenance:
---
Impacts
Some of the impacts of excessive levels of deferred maintenance are listed below:

---
Causes


Some of the primary causes of deferred maintenance can be identified as follows:

The owner may have an inadequate budget to fund the work. This is typically the most common cause of deferred maintenance.
The asset may be inaccessible or difficult to access safely in order to complete the necessary maintenance.
The asset may have been subject to misuse and abuse by the space users, guests and invitees onto the premises

The owners' policies of lean maintenance and run to failure strategies may have resulted in some work being deferred.

Perceived lower priority by the owner or other stakeholders relative to other business goals. The perceived, or actual, consequences of failure (CoF) may be deemed to be tolerable.
Ignorance on the part of the owners, managers and operators about the necessary and sufficient maintenance requirements.
A hold order may have been intentionally placed on the work.
---
Management Process
Listed below are some action steps to be considered in relation to the process of managing the backlog of deferred maintenance:

Walkthrough the building to determine the level of deferred maintenance (DM).
Ask the organization's contractors to provide an updated list of deferred maintenance (DM).
Determine the costs to correct the deferred maintenance.
Establish a deficiency reduction strategy.
Establish a target maintenance standard
---
Quantification and Analytics

DM is a reality for most buildings and some amount is considered reasonable.
Deferred maintenance can be measured and quantified using a variety of techniques, including:
---
Gradual increase in DM
Changing levels of deferred maintenance over time can be analyzed through some of the following concepts:
---
Management Principles

A. Prioritization. Some of the techniques for prioritization of the deferred maintenance are summarized below:
Reinvestment is required to address the DM. Listed below are some strategies in this regard:


---
Read Article:

---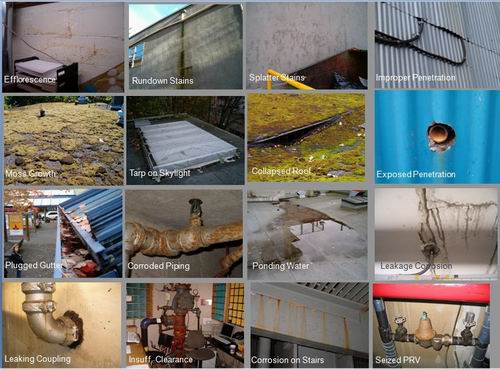 Fig. Various samples of the result of deferred maintenance.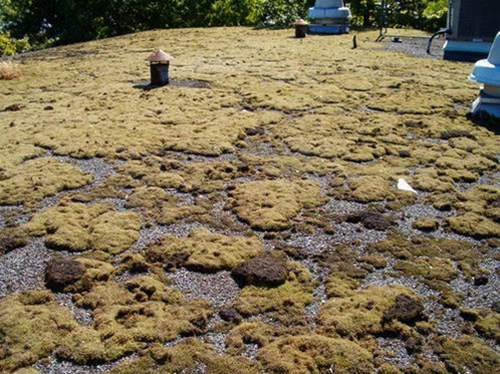 Fig. Excessive vegetation growth on roof.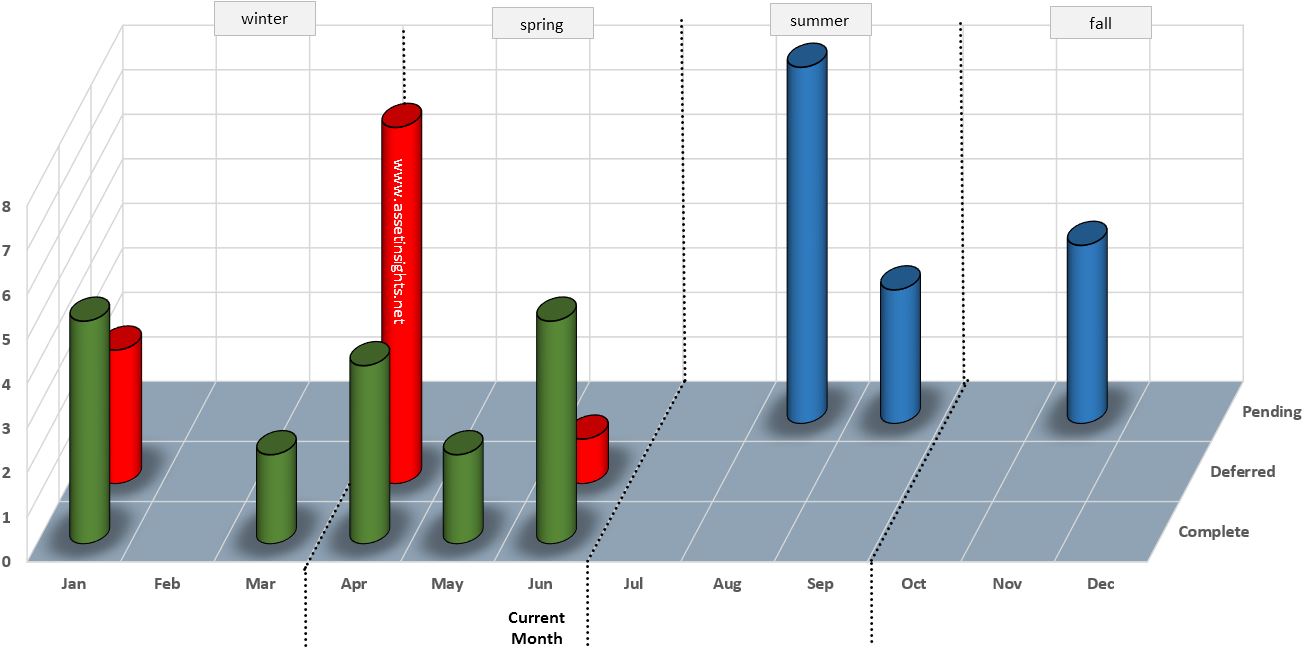 Fig. Deferred maintenance tasks show as "red" in the distribution of task status across the annual maintenance program.




Fig. Excessive vegetation staining on exterior facade.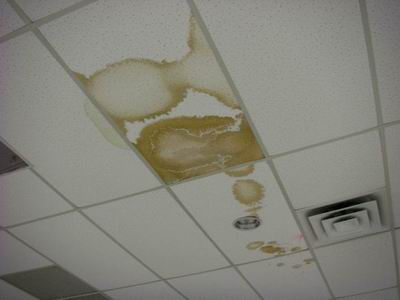 Fig. Collateral water damage to ceiling tiles due to leak from overlying mechanical or roof asset.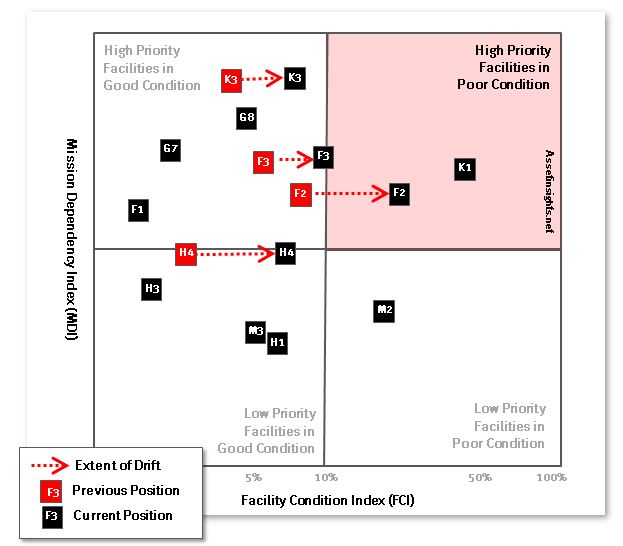 Fig. Condition drift of certain facilities represented on a scatter plot.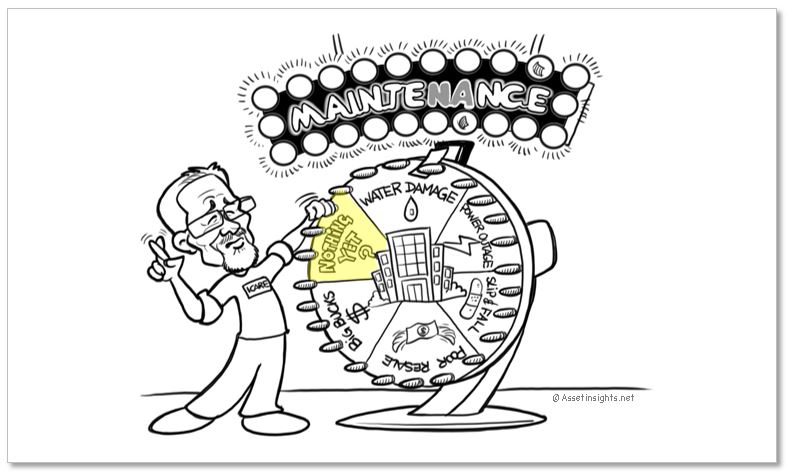 Fig. I. Care spins the wheel of misfortune to determine the consequences of deferred maintenance.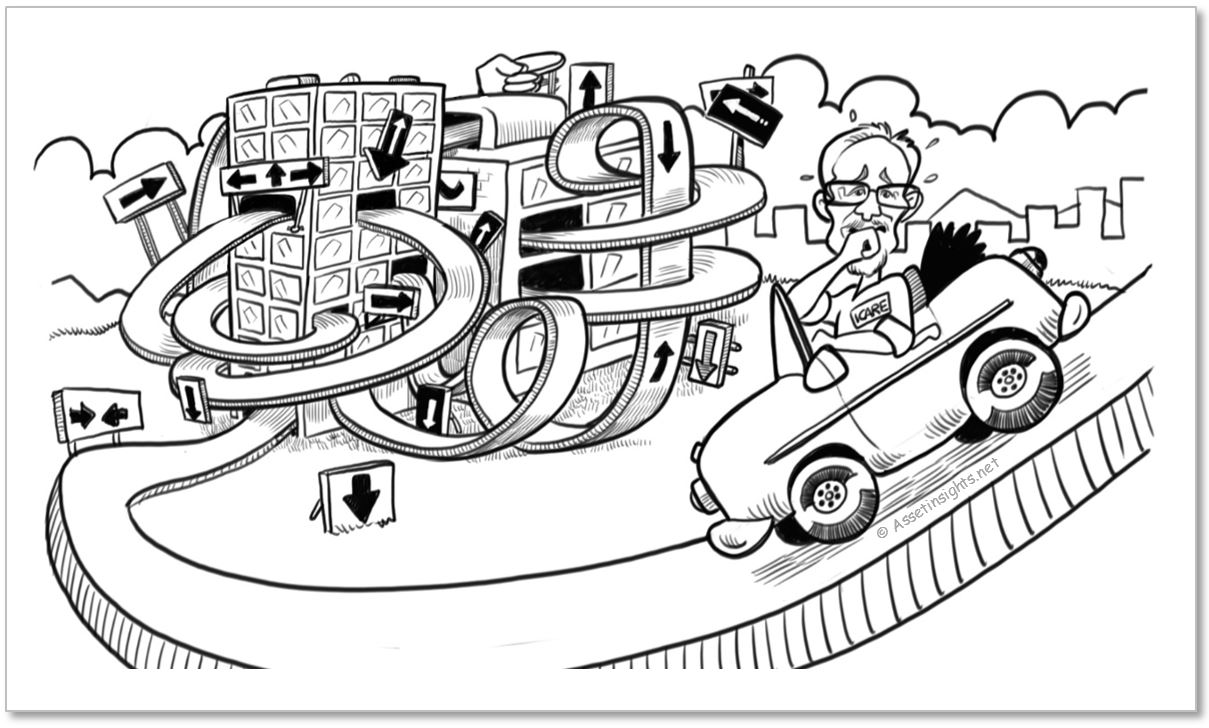 Fig. I. Care is nervous because he knows that there are surprises (in the form of a roller coaster ride) if the owners continue to be reactive in their planning.
Fig. I. Care is trying to avert the cascading effect of deferred maintenance in his building.



Fig. I. Care is attempting to slow down or reserve the sands of time so that he can undo the deferred maintenance. A futile but valiant attempt.