The existing asset that is currently in service, which will at some time in the future be replaced with a new asset - the challenger asset.
---
Example
The "Defender" Asset

We have a low-efficiency boiler from manufacturer "k" of type "j"
Currently, the boiler is exhibiting deficient conditions "a", "b", and "c" and will cost $x to correct
The deficient conditions are prioritized as level-1, level-2, level-3. Therefore, some must be fixed now and others can be deferred until boiler replacement or upgrade
The cost to maintain and operate the existing low efficiency boiler is annualized at $x.
The current operating conditions are "e", "f" and "g"
There are "10 years" of remaining useful service life on the existing low efficiency boiler
The "like-for-like" cost to replace the existing boiler is $x

The "Challenger" Asset (assuming only one challenger)

We propose a high-efficiency condensing boiler from manufacturer "m" of type "p"
The cost to supply and install the new boiler is $x
The incremental cost between the defender (low efficiency) and the challenger (high efficiency) is $x
The cost to maintain the new higher efficiency boiler is $x
B. ASSUMPTIONS TO FILL DATA GAPS

If we are missing data here are some options:

1. Lack of empirical condition data on the defender

Assume condition-consistent-with-age
Assign an effective age that matches chronological age
Calculate deficient conditions as percentage of consumed life
Seek out condition data from the client using operator evaluation technique and surveys
2. Lack of life data on the defender

Assume textbook life, drawing from sources such as ASHRAE handbook, BOMA, Whitestone, RSMeans, etc
Seek out input from operators, contractors, etc
3. Lack of operational data for the challenger(s)

Assume normal operating conditions and therefore textbook life for the challenger
Review maintenance and service logs
4. Lack of renewal data on the defender

Apply an incremental cost factor to the challenger(s)
---
Defender Analysis:
Analysis of the defender asset will include a benchmark comparison with one or more of the following financial metrics associated with the defender asset:
---
Defender Options


The goal of asset management is typically to keep the defender asset in service as long as possible.

When it comes times to replacement, the defender will be replaced with:
A reserve study (depreciation report) will typically consider like-for-like renewals of the existing assets unless compelled to make an upgrade due to circumstances, such as:

---
Examples:


Listed below are some examples of defender challenger retrofit projects:

Copper-to-Pex Piping Retrofit
T12-to-T8 Lighting Retrofit
Water Heaters to Boiler-and-Tank Retrofit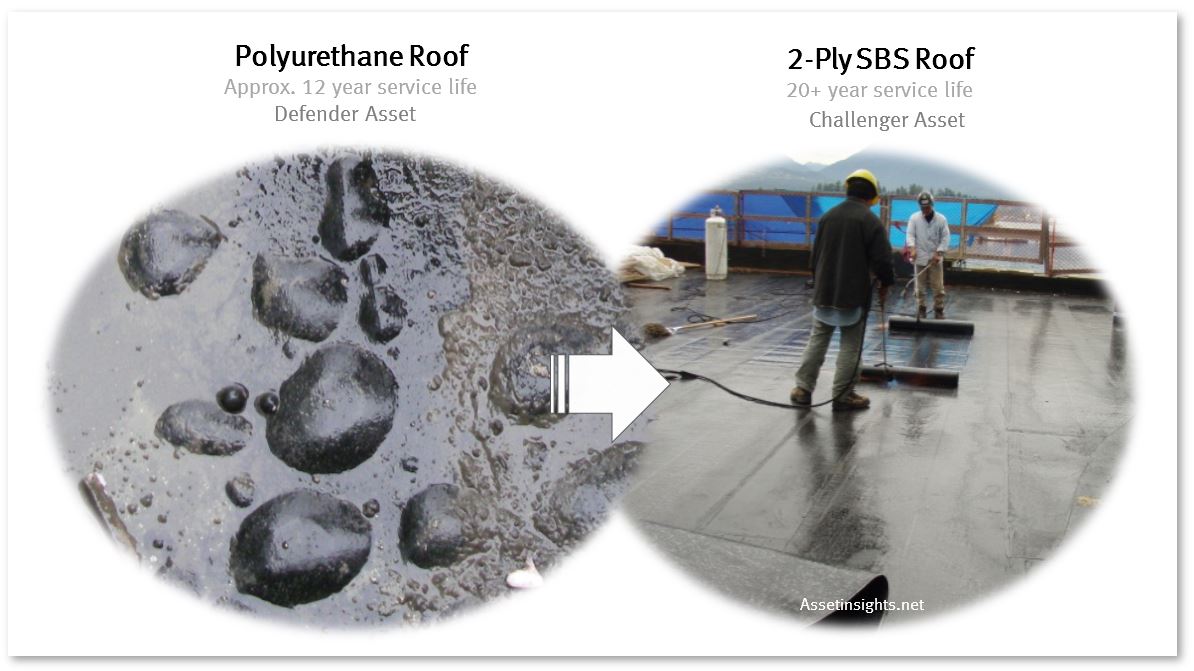 Fig. Polyurethane roof (12 year life) replaced with upgraded SBS roof (20 year life).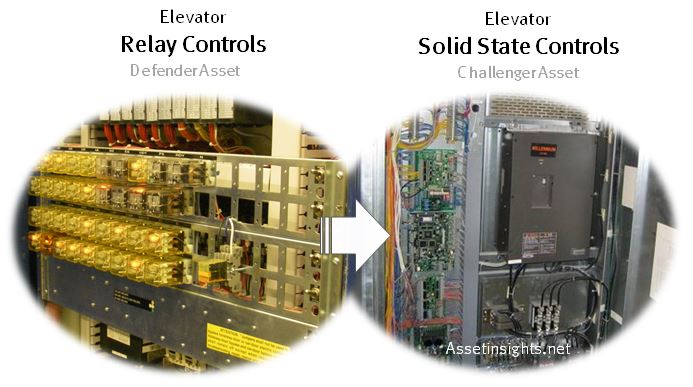 Fig. Elevator relay controls replaced with elevator solid state controls.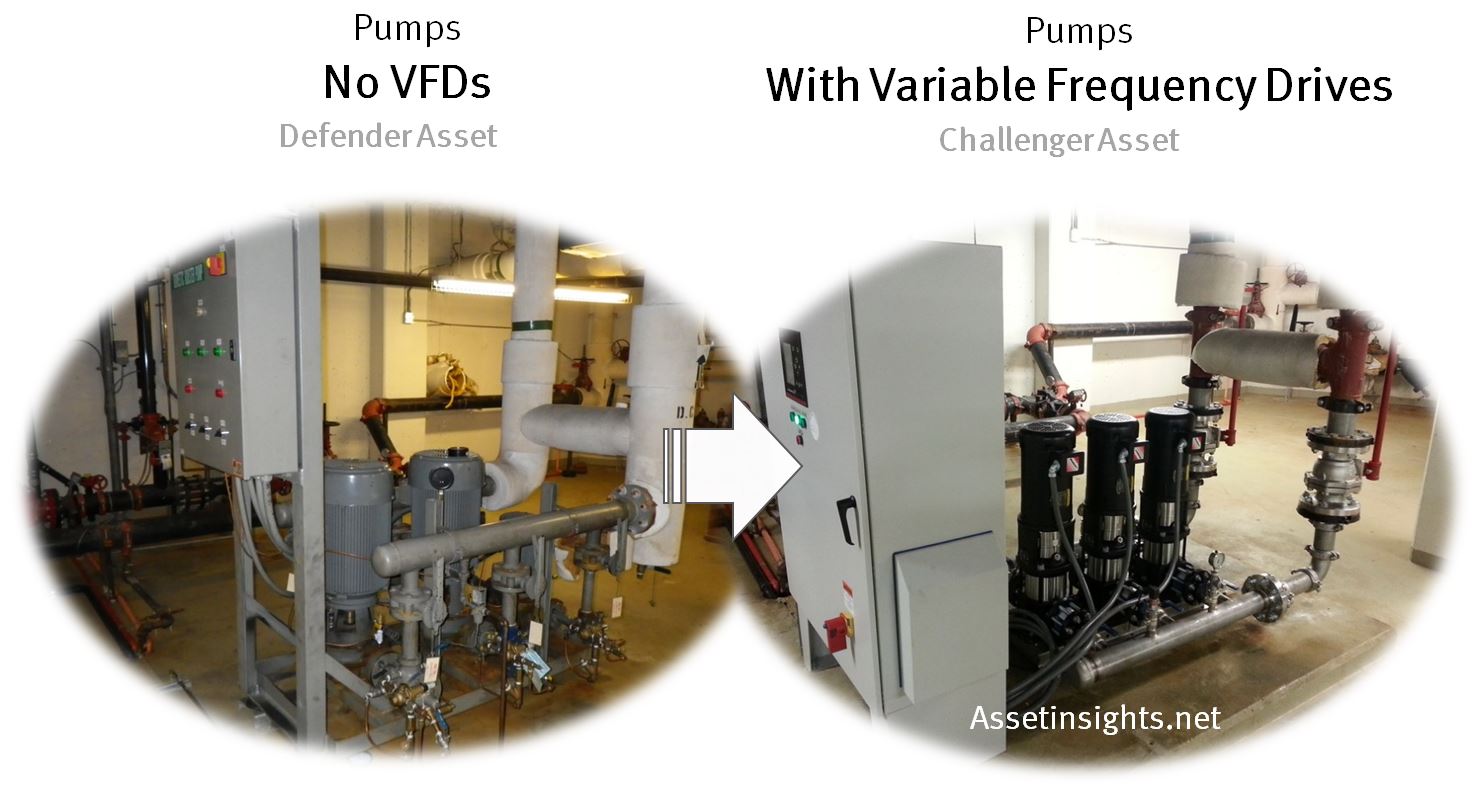 Fig. Triplex booster pump package replaced with package that includes VFDs.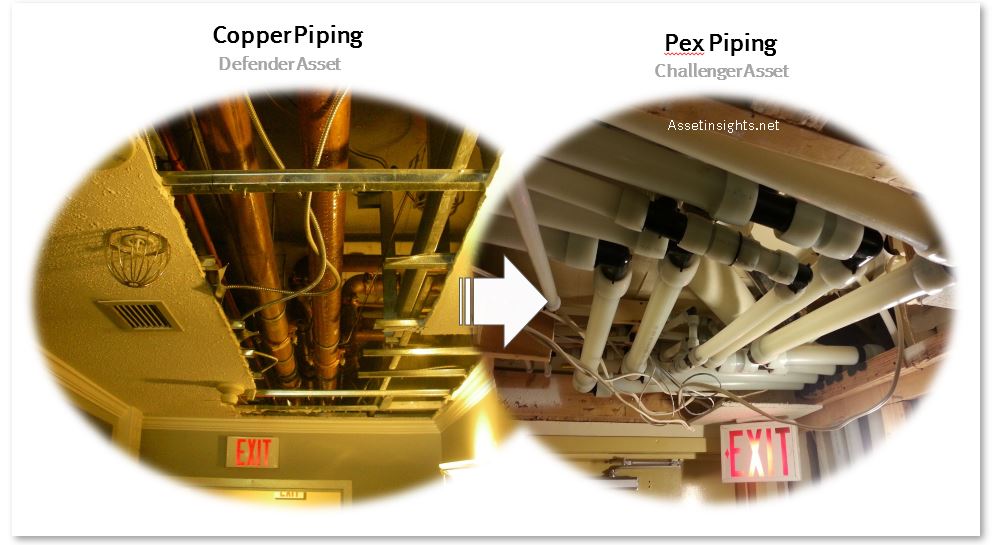 Fig. Replacing copper piping (the "defender") with pex piping (the "challenger")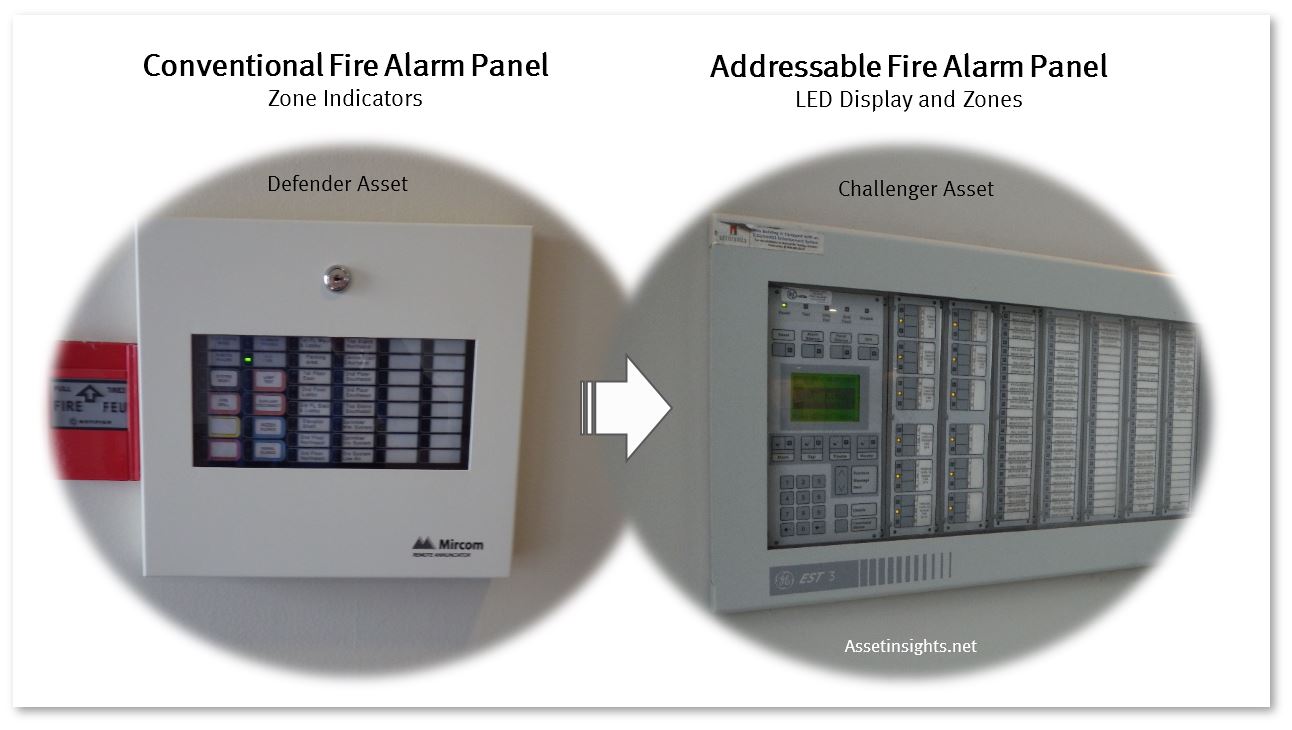 Fig. Retrofit of a conventional fire alarm control panel (FACP) to an addressable system.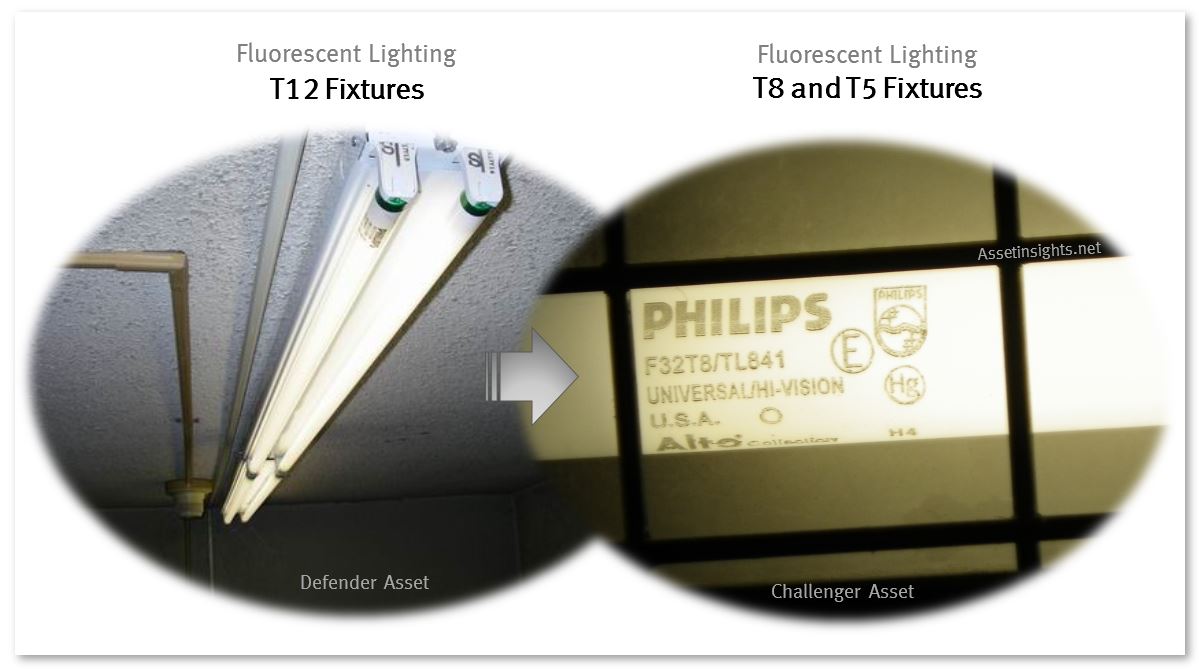 Fig. Retrofit of fluorescent strip lighting from
Fit. Retrofit of overhead gate from spring-loaded to weight-loaded mechanism.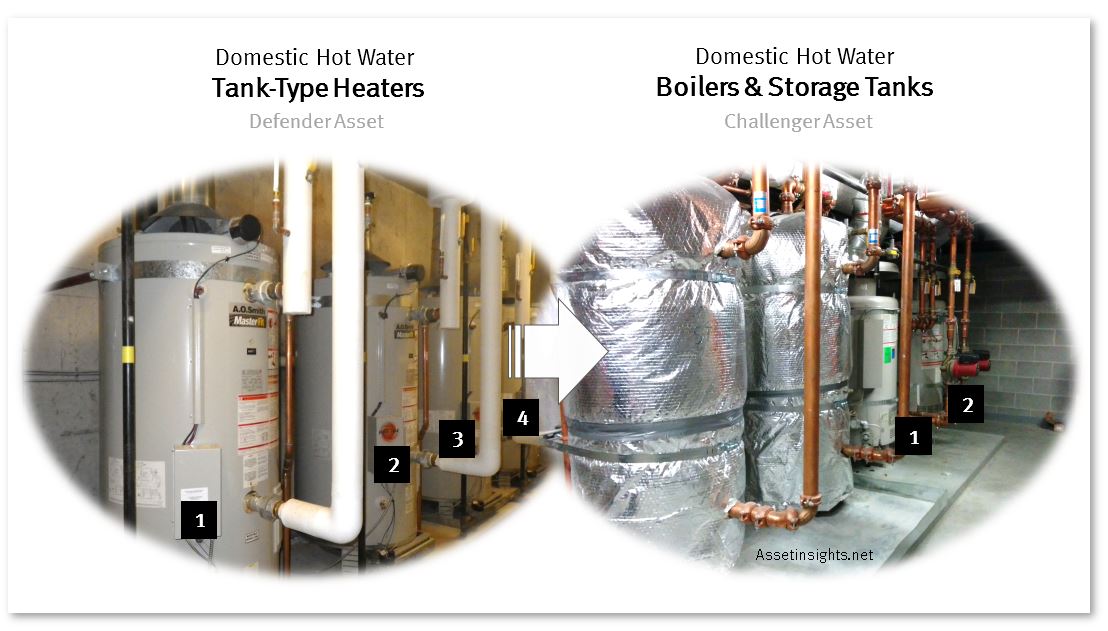 Fig. Retrofit conversion of tank-type domestic water heating system to boiler-and-storage-tank configuration.