The existing asset that is currently in service, which will at some time in the future be replaced with a new asset - the challenger asset.
---
Defender Analysis:
Analysis of the defender asset will include a benchmark comparison with one or more of the following financial metrics associated with the defender asset:
---
Defender Options


The goal of asset management is typically to keep the defender asset in service as long as possible.

When it comes times to replacement, the defender will be replaced with:
reserve study (depreciation report) will typically consider like-for-like renewals of the existing assets unless compelled to make an upgrade due to circumstances, such as:

---
Examples:


Listed below are some examples of defender challenger retrofit projects: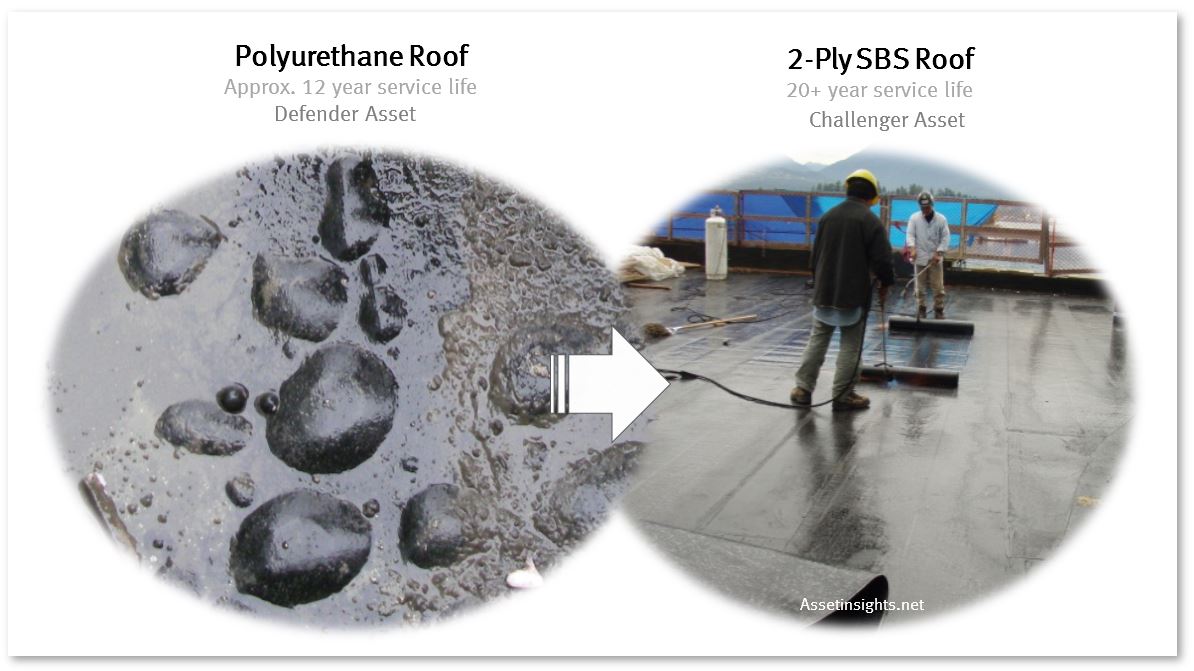 Fig. Polyurethane roof (12 year life) replaced with upgraded SBS roof (20 year life).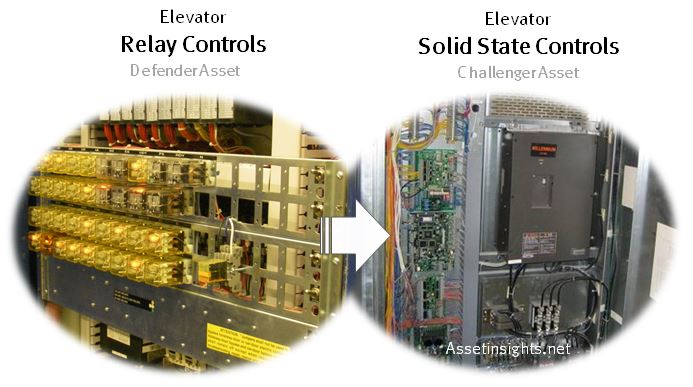 Fig. Elevator relay controls replaced with elevator solid state controls.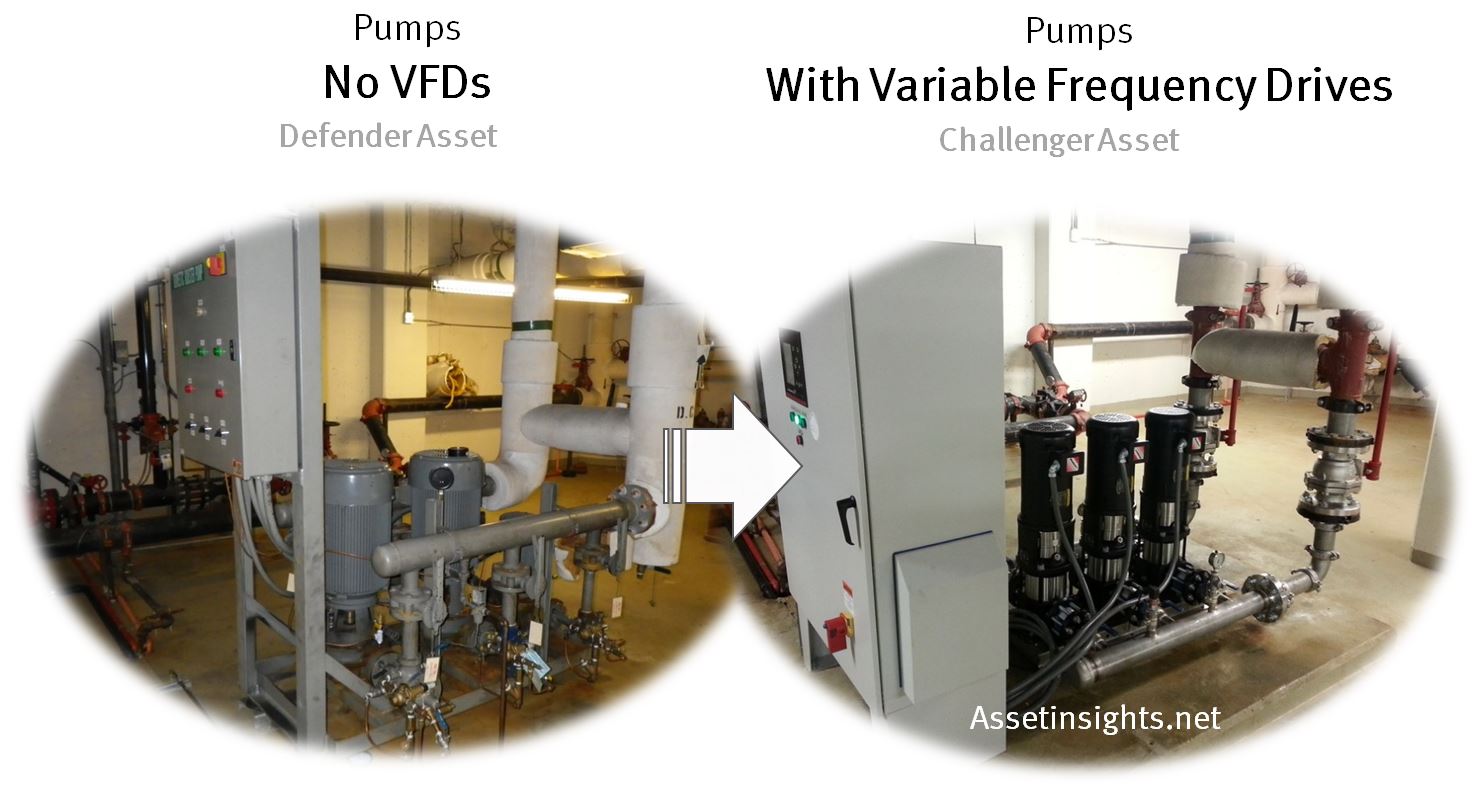 Fig. Triplex booster pump package replaced with package that includes VFDs.