The highest priority rank on a 5-tier priority classification scheme for deficient conditions associated with an asset.

Immediate action to correct a safety hazard or stop accelerated deterioration of an asset.


---
Attributes


Listed below are some of the attributes of a condition that is classified as currently critical:


---
Examples
Listed below are some examples of currently critical conditions:
There is a blister in the roof membrane and a leak has materialized in the unit directly below the blister.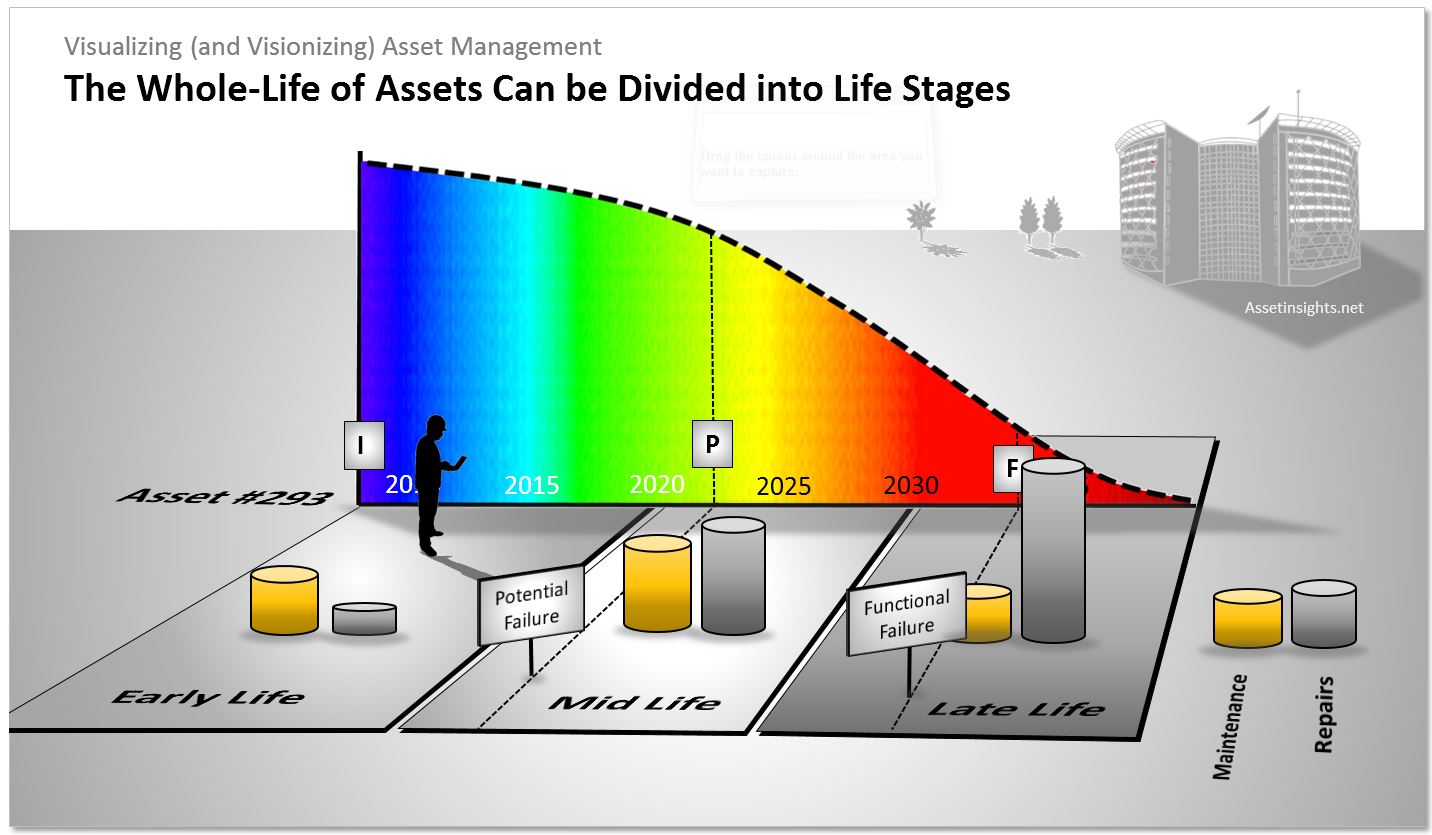 Fig. The "currently critical" phase in the deterioration of an asset represented by the "red zone" on an asset degradation model.
Fig. Items that are "Currently Critical" are shown as red tags on a location chart with potentially critical shown as orange, and lower priority items as
green and blue.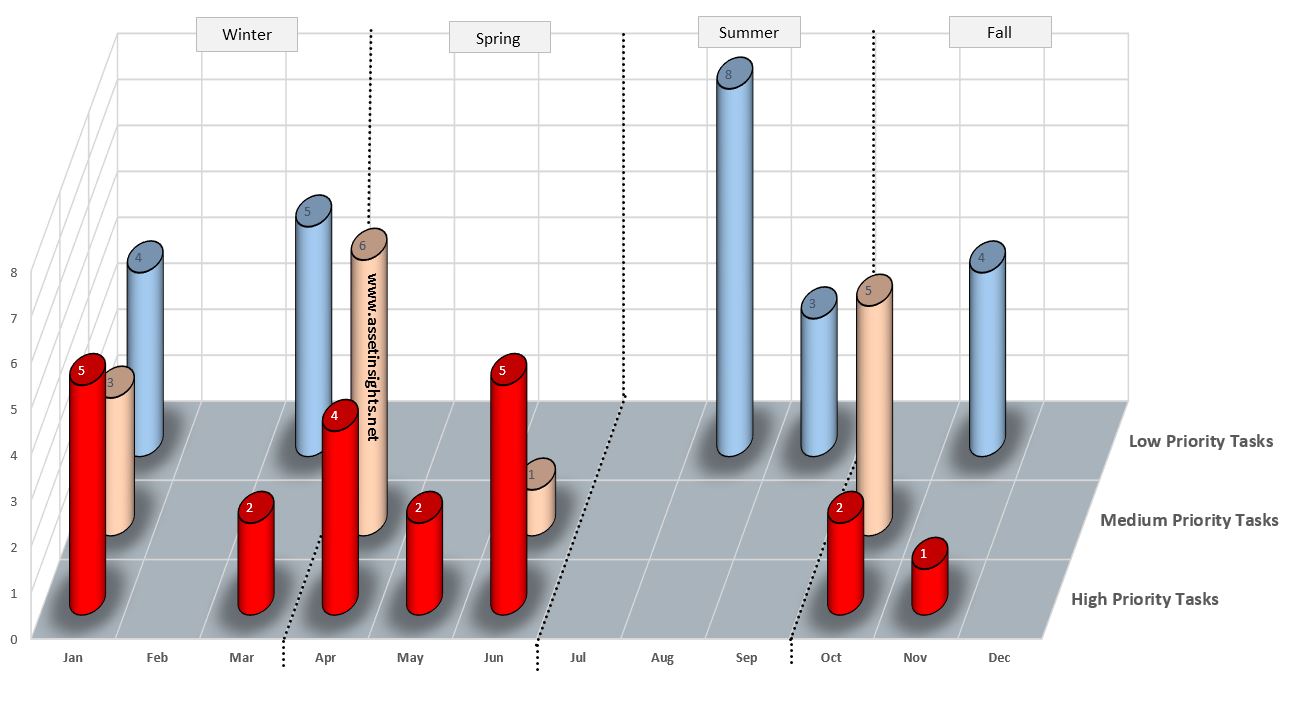 Fig. Prioritization organized by seasonal bar chart.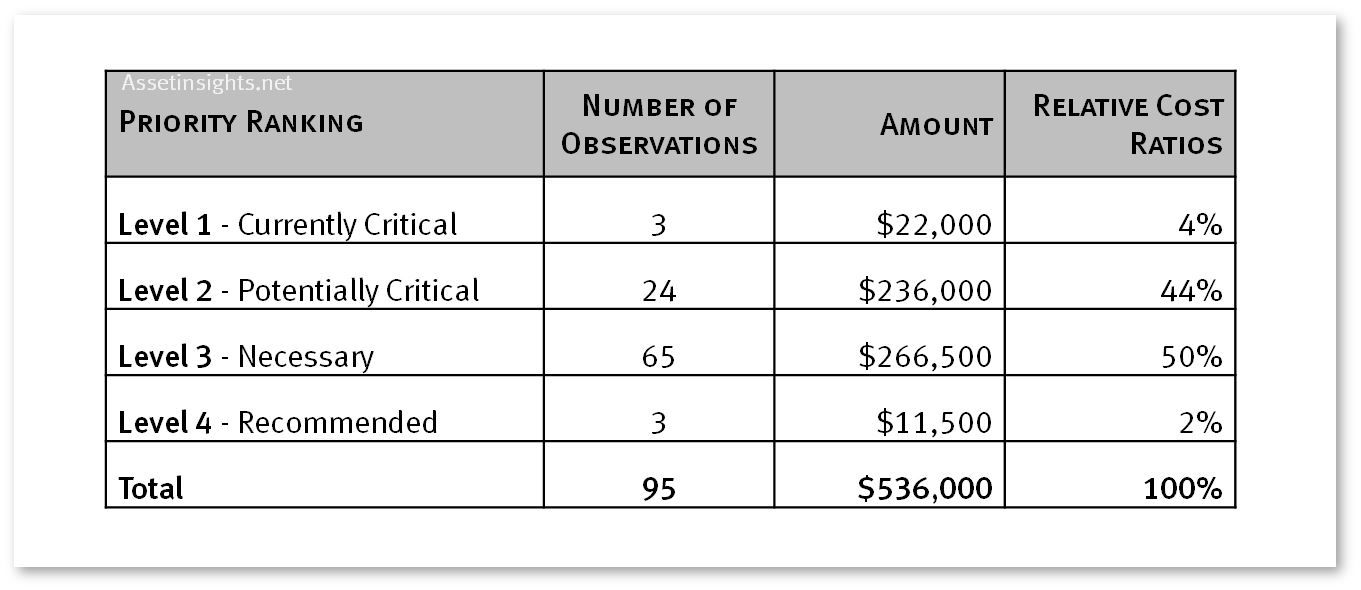 Fig. Catch-up costs distributed by priority ranking.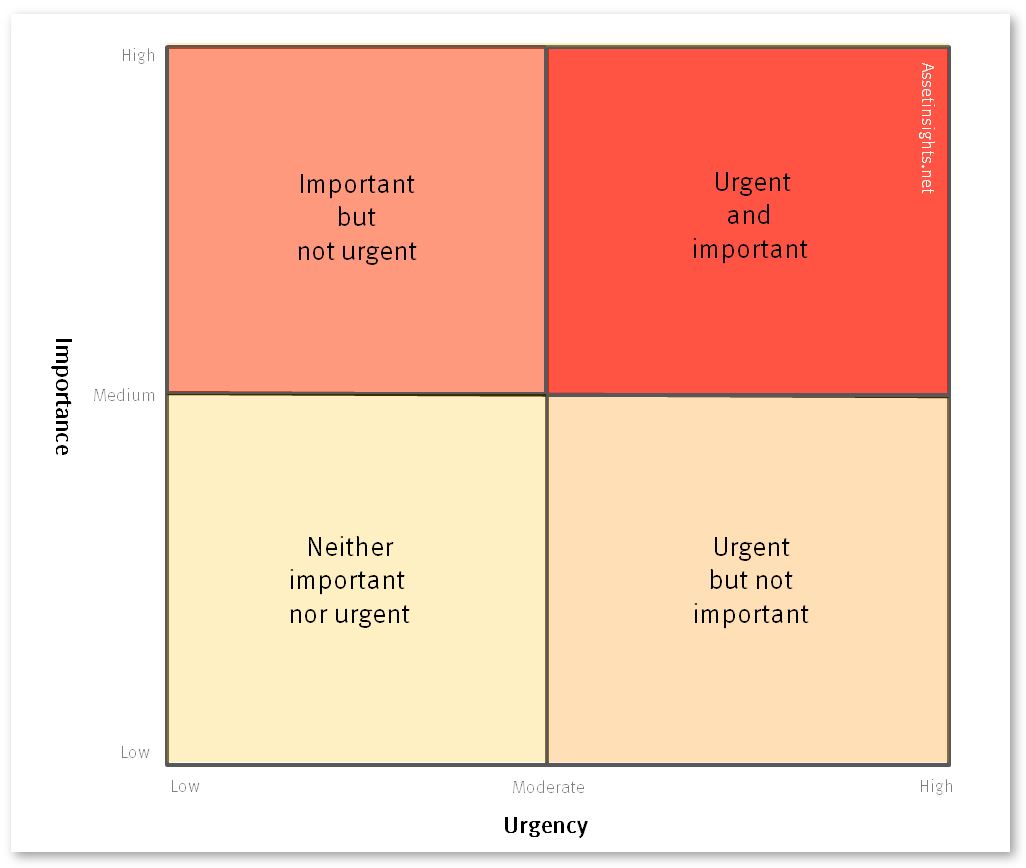 Fig. Criticality matrix with four quadrants to help prioritize action.