The present year (or reference year) of the study period or planning horizon.

This current year can mean:

The current year is referenced against:
The current year may be the same as the base year.
The base year will coincide with the owners' fiscal year or calendar year and reflects the (first annual) opening balance in the study.

The present year is essential in many financial studies as the calculations of future year dollars are calculated off this year.

The present year is used to measure proximity to future projects and/or past projects.



Passage of Time Concepts


As a building ages each year, the terminus year shifts forward by one year. See: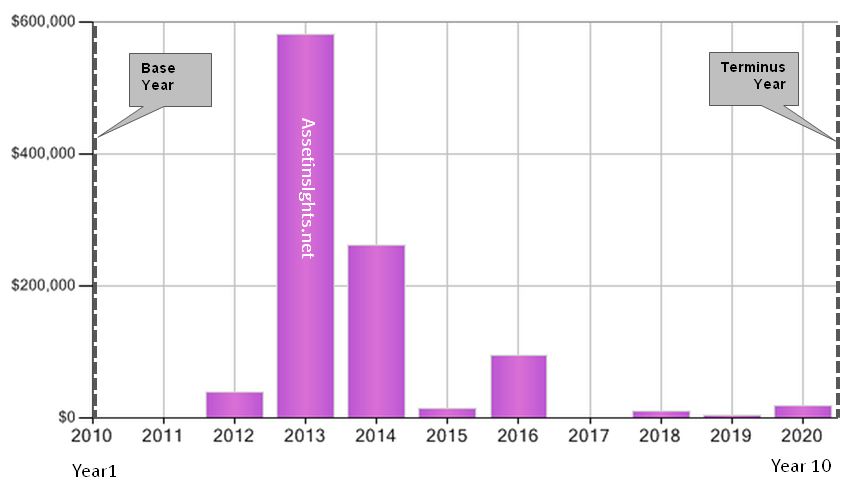 Fig. Current year (2013) relative to the base year (2010) and terminus year (2020) on a 10-year tactical plan

.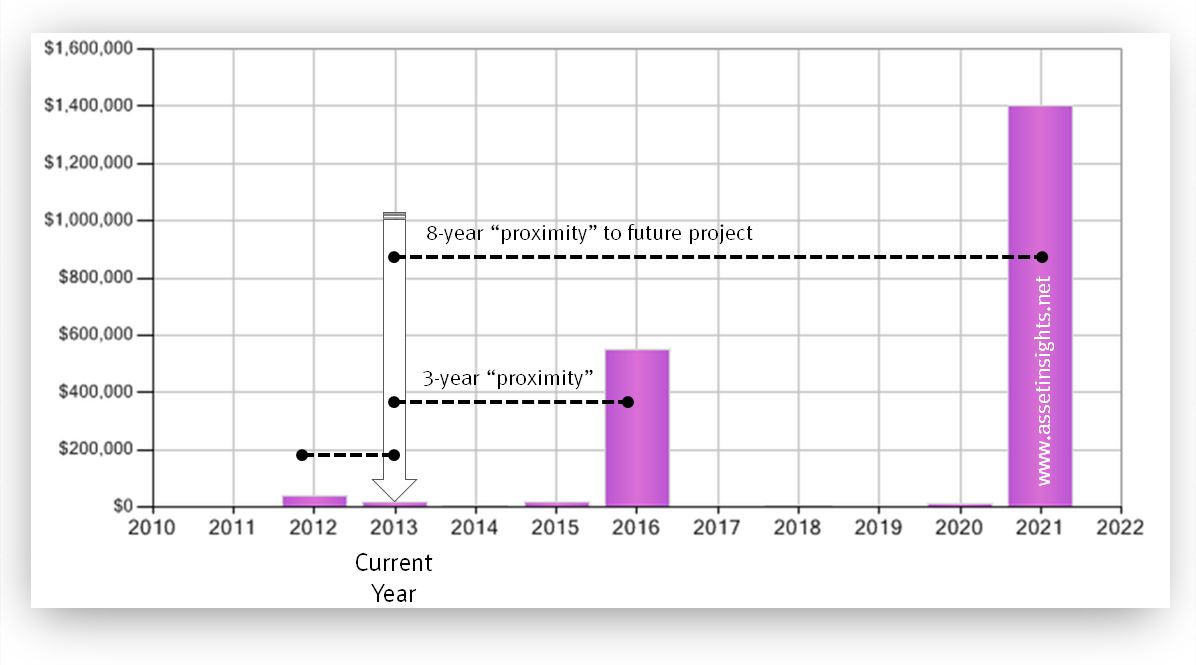 Fig. Proximity of the current year (2013) to future projects and past projects across a 10-year tactical plan.