Criticality provides a comparative measure of the relationship between the probability of failure (PoF) and the consequence of failure (CoF) of an asset at a particular point in time.

Consequence of Failure are measured against categories, such as:

Network Performance
Environmental
Financial - opex and capex
The index is used in a criticality analysis.
---
Scale Index


Criticality Index is a numerical representation of criticality on a defined scaled of C1 to C4.


---
Examples


Listed below is an example of a criticality index applied to a group of assets in buildings

Roofs PoF:23 + CoF:84 = CI:79
Boilers PoF:75 + CoF:54 = CI:78
Carpets CI = 17
Fences CI = 15
---
Applications of CI


A criticality index can be used in the following asset management applications:






Fig. Example of a matrix of the Health Index (HI) against Criticality Index (CI) for various assets

.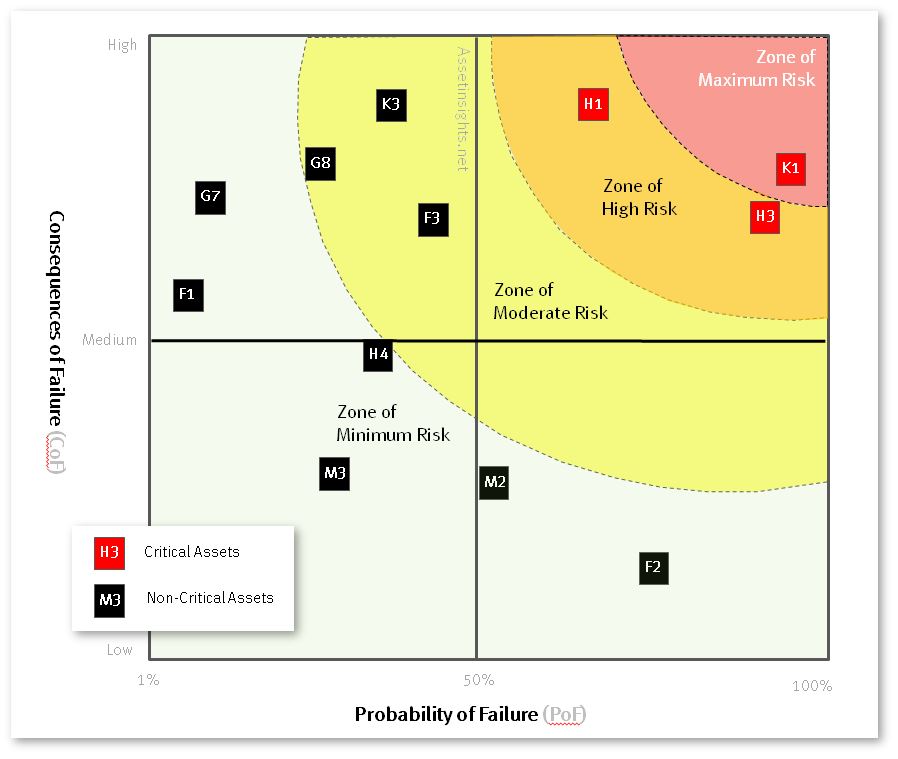 Fig. Risk matrix with highest criticality scores in the zone of maximum risk and decreasing scores as we move down to the bottom left quadrant.