This term has two meanings:
---
1. Probability Distribution
The year in which the probability of the renewal of an asset is deemed to be highest (ie., probability of failure PoF). The confidence interval is greatest. Also sometimes referred to as the "modal year".
For example:
"Our reserve study indicates that our boilers are most likely to require replacement in the year 2012."
After monitoring the performance of 400 roofs of the same type, it was determined that the modal year for replacement is 25 years.

---
2. Capital Load Distribution
Any year over the planning horizon during which there are significant renewal expenditures. These years appear as peaks in a bar chart or line graph showing the reserve expenditures over time.

For example:
"Our reserve study indicates that we should plan for significant reserve expenditures in the years 2015 and 2023".
"Our tactical planning horizon is back-end loaded and shows we have the largest funding requirement in the year 2021 - that is going to be our critical year"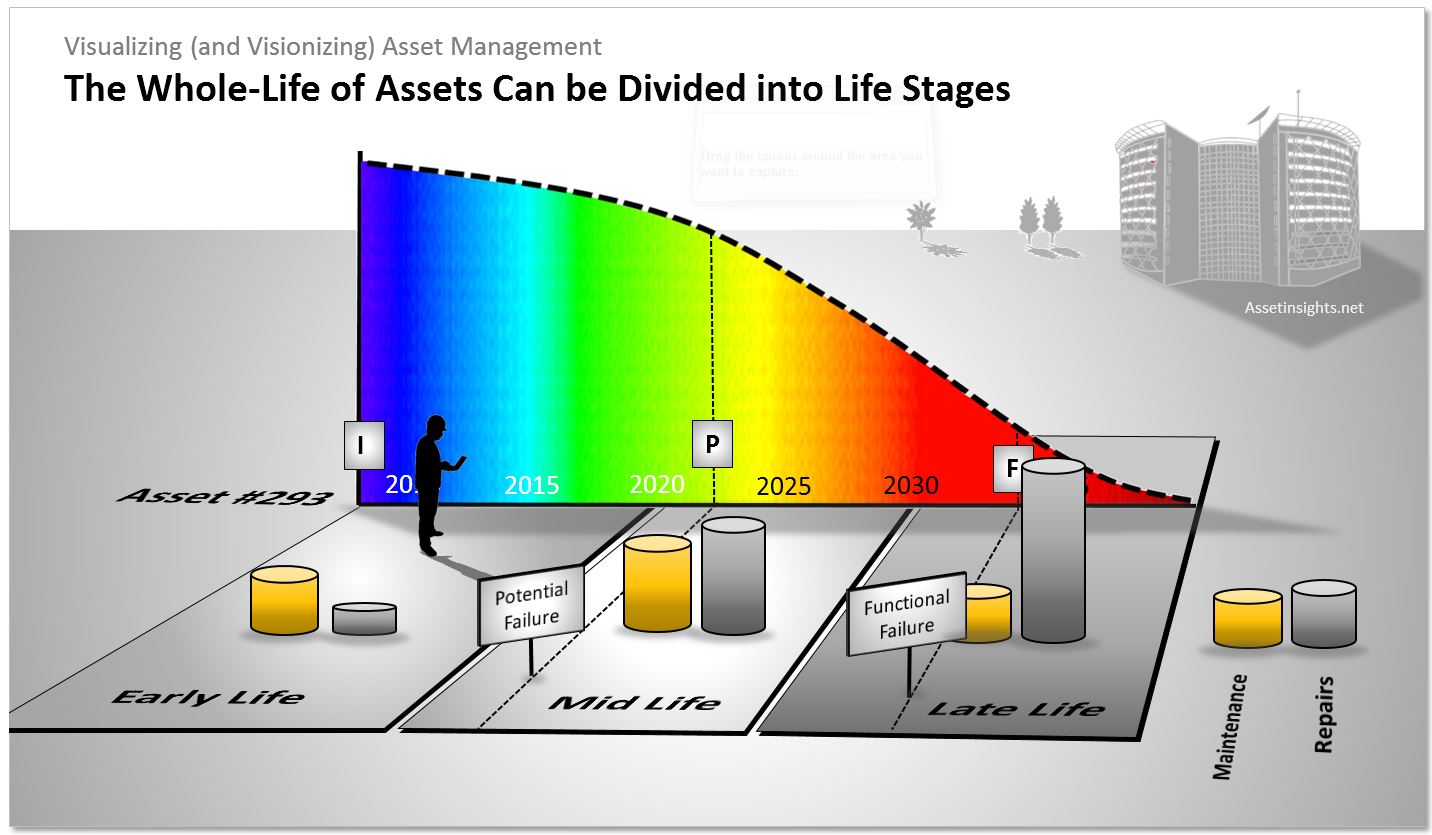 Fig. Criical year is sometimes defined as the point along a deterioration curve where asset replacement must take place in order to avoid unacceptable risk.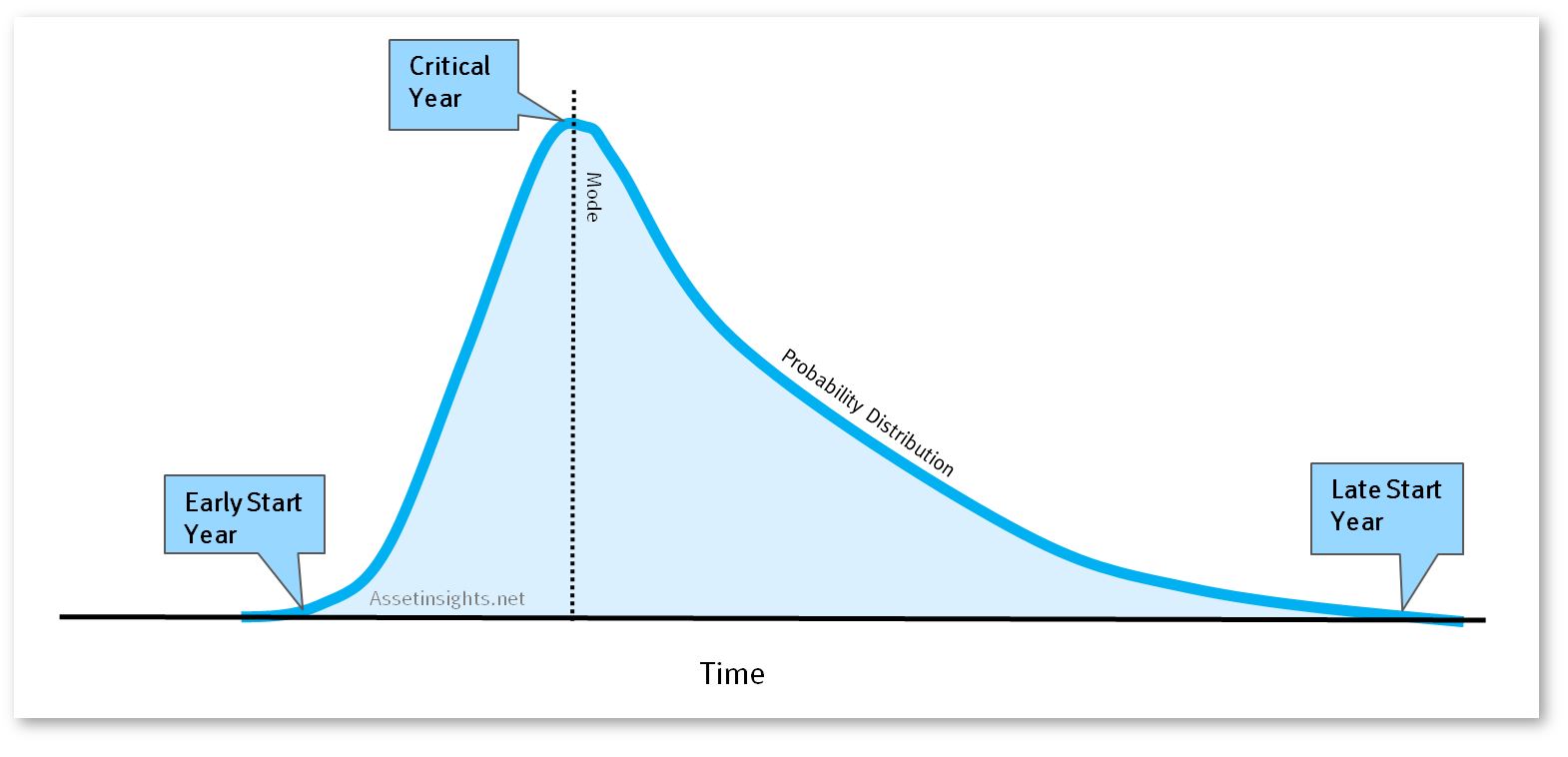 Fig. Critical year when probability of renewal is greatest.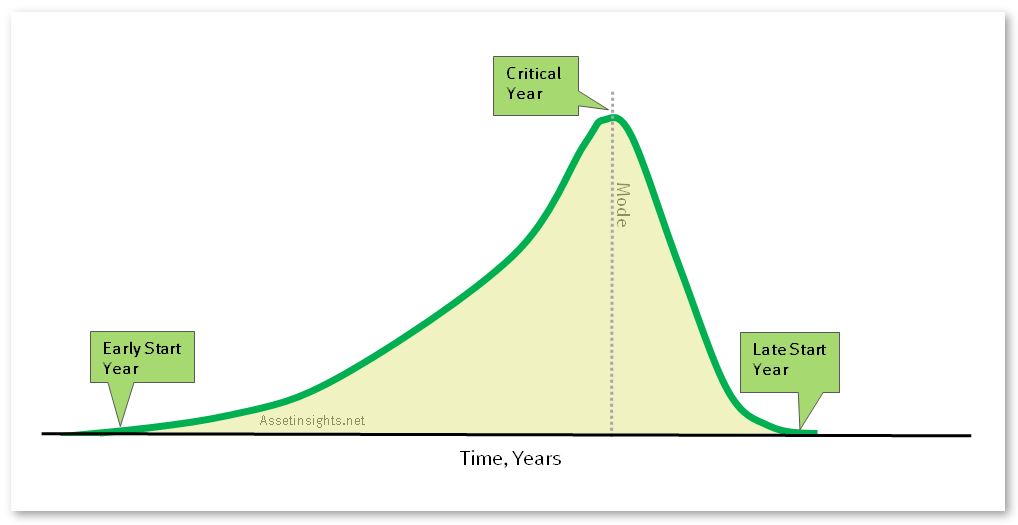 Fig. Critical years with significant renewal expenses

.



Fig. Survivor curve with the point of functional failure ("F") at the modal year (critical year).
---
See also:
Replacement Year, Next Event Year, End-of-Life Year

Forecast

"Average" Performers

Treatment Year

Compare with:
---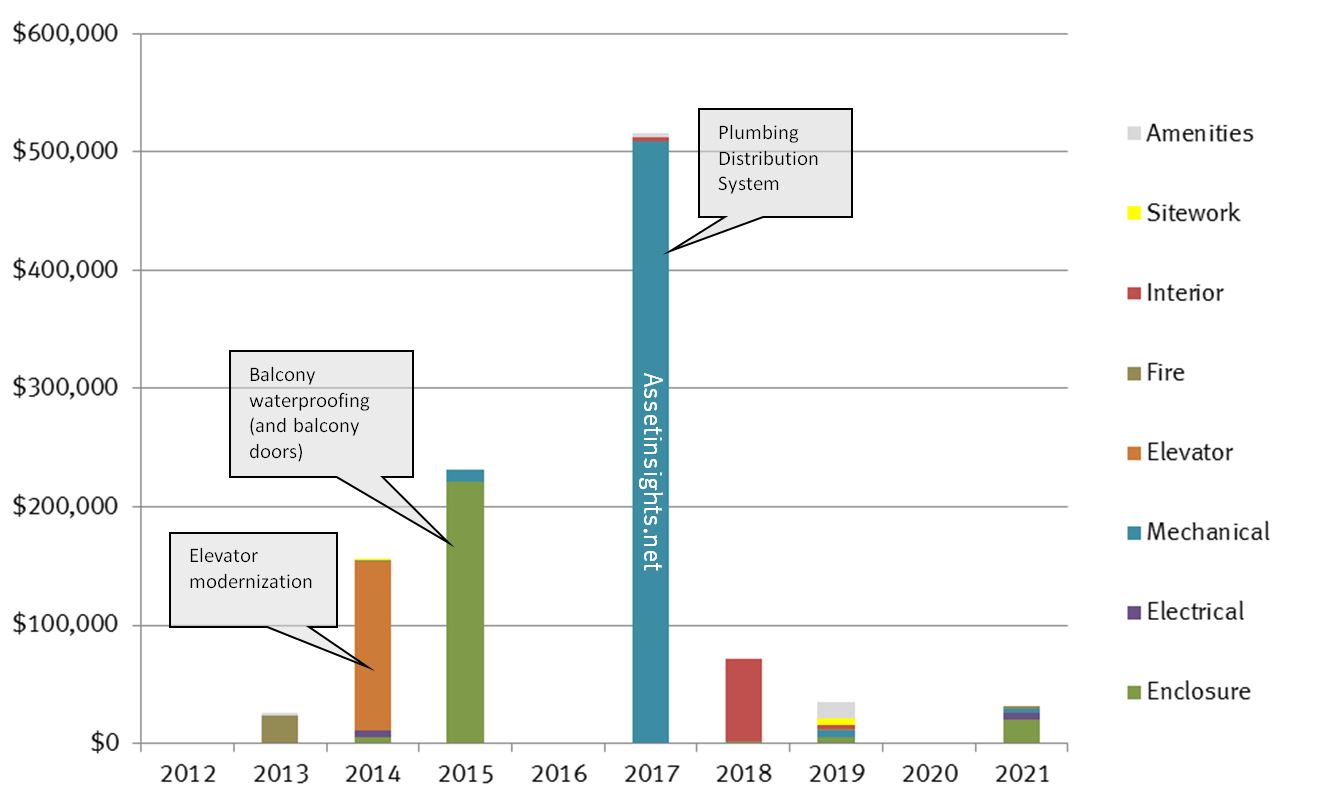 Fig. Critical years on a planning horizon