The lowest level of care (operating standard) given to a facility on a scale comprising 5 levels.
---
Attributes


Listed below are some of the key attributes of a facility operating at this level.

Maintenance Mix.

No preventative maintenance is performing due to more pressing problems. Reactive maintenance is a necessity due to worn out systems (e.g. doors won't lock, fans lock up, HVAC systems fail). Good emergency response because of skills gained in reacting to frequent system failures (no status reporting, upper administration is tired of reading the reports).

Service Efficiency.

Maintenance activities appear chaotic and without direction. Equipment and building components are routinely broken and inoperative. Service and maintenance calls are never responded to in a timely manner. Normal usage and deterioration continues unabated, making buildings and equipment inadequate to meet present use needs.

Housekeeping.

Unkempt Neglect. Floors and carpets are dull, dirty, dingy, scuffed, and/or matted. There is a conspicuous buildup of old dirt and/or floor finish in corners and along walls. Base molding is dirty, stained, and streaked. Gum, stains, dirt, dust balls, and trash are broadcast. All vertical and horizontal surfaces have major accumulations of dust, dirt, smudges, and fingerprint, all of which will be difficult to remove. Lack of attention is obvious. Light fixtures are dirty with dust balls and flies. Many lamps (more than 5 percent) are burned out. Trash containers overflow, they are stained and marked. Trash containers smell sour.
---
Management Principles


Listed below are some of the asset management principles to be considered for facilities that have deteriorated to this tier on the spectrum:

Fig. Relationship between FCI, funding levels and facility operating standards.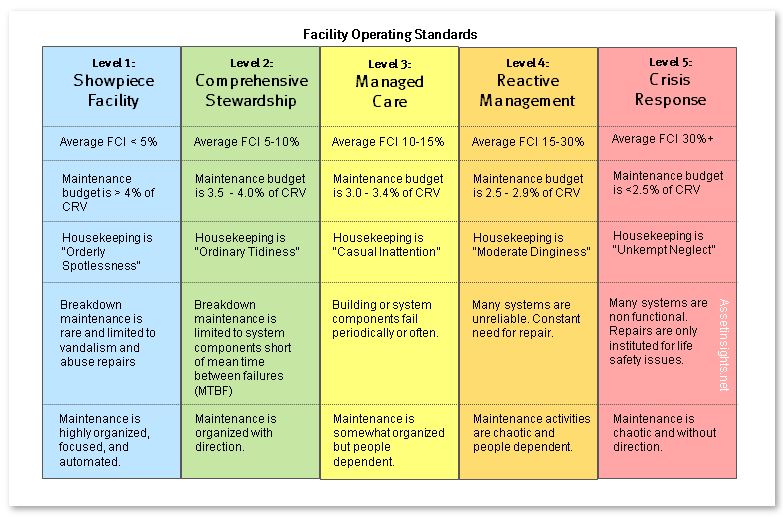 Fig. Summary of the key attributes attached to each of the 5-tiers of the operating standard.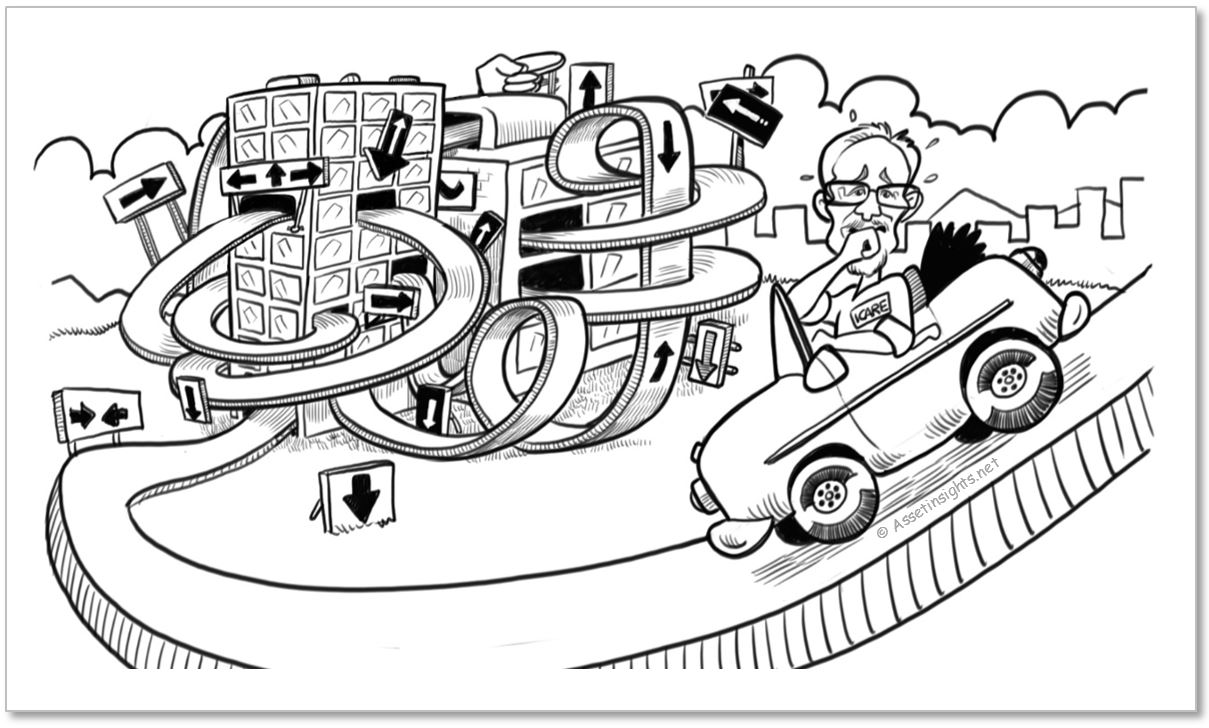 Fig. I. Care is nervous because he knows that there are surprises (in the form of a roller coaster ride) if the owners become reactive in their planning.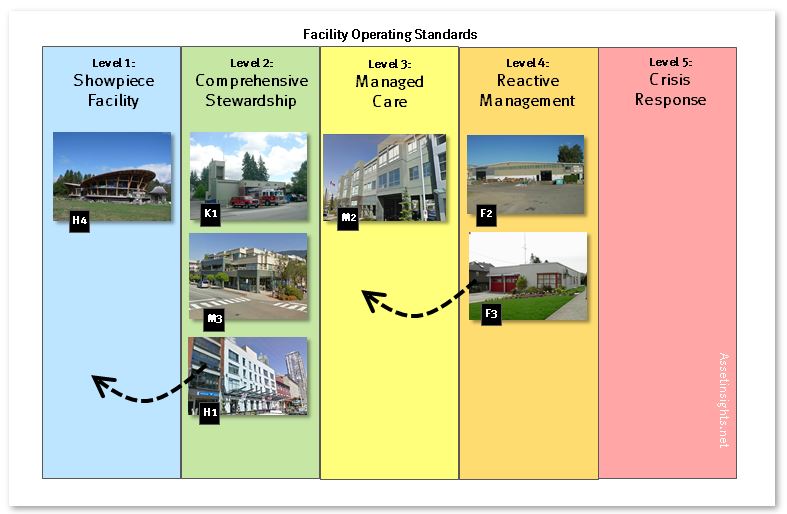 Fig. A sample portfolio of facilities being governed at different levels of the 5-tiered operating standard with plans to move some facilities to a different tier.