Of of the sub-sectors of the residential sector.

Typically takes the form of a low-rise building.



---
Attributes
Based on our experience to date with heritage buildings, it is important for the owners to be mindful of the following:

Knowledge of pre-conversion and post-conversion assets
Disintegrating masonry facades
Finicky wood-framed window maintenance
Wood mouldings and other expensive interior finishes

Higgledy piggledy piping – drainage, etc
Quirky little service rooms
Heritage status that impacts some renewal scopes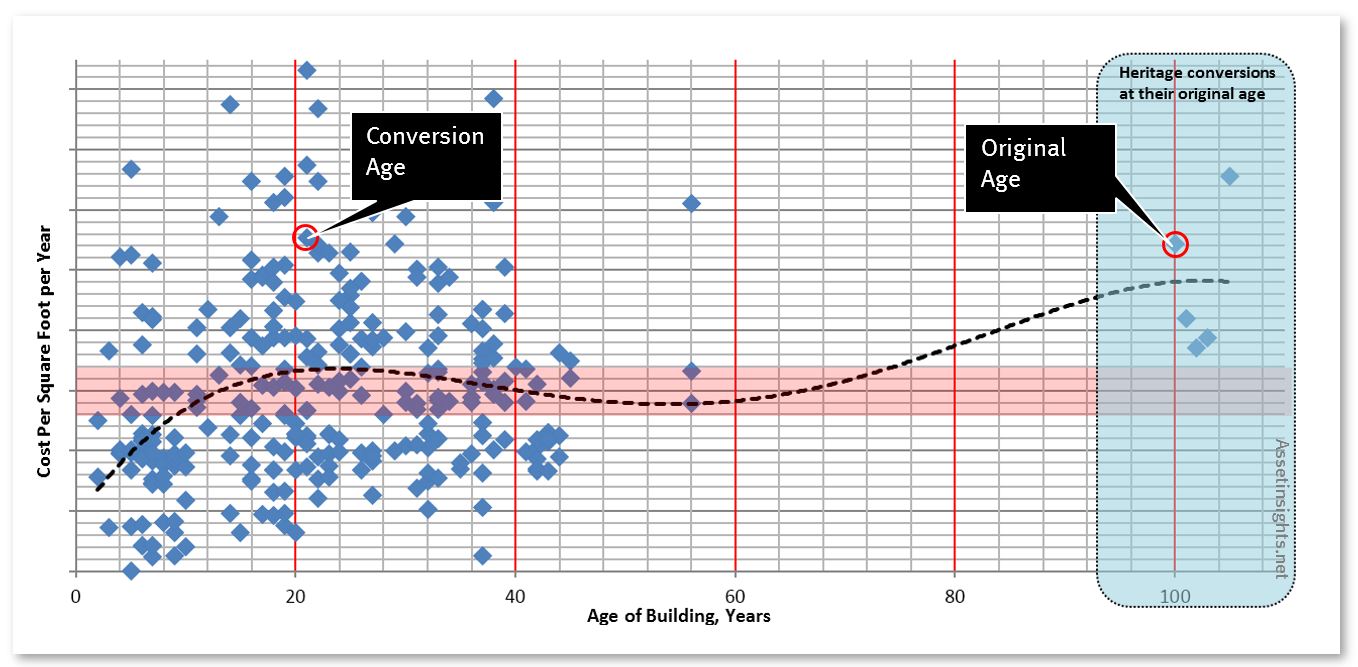 Fig. Heritage conversion buildings represented on a scatter plot and compared to their original age.