An educated and experienced third-party engaged to give professional and expert advice regarding the assets, but not as an employee of the owner group.
---
Roles and Responsibilities
Listed below are some of the primary roles and responsibilities of the consultants:

Provide subject matter expertise on technical, financial and legal matters, as required
Conduct maintenance reviews
Conduct warranty reviews
Assist in the preparation of maintenance plans
Assist in the preparation of replacement reserve studies (capital plans)
Investigation and troubleshooting of maintenance issues
Prepare specifications for major maintenance and asset renewal
Provide contract administration during certain capital projects
Other
These roles are further clarified in the organization chart, job descriptions and roles an responsibilities matrix.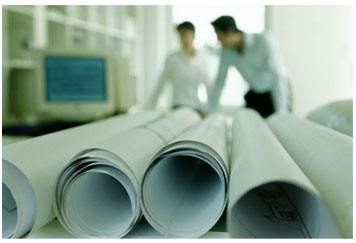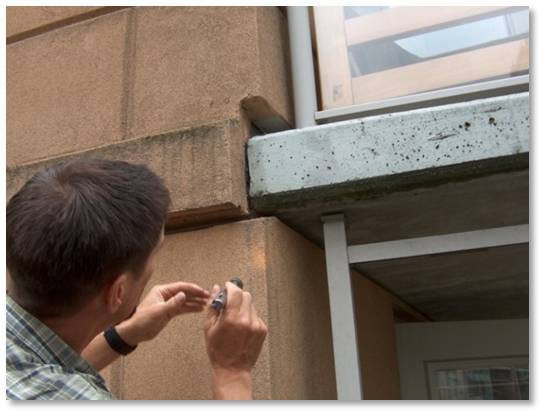 Fig. Consultants conducting document reviews and fieldwork.
---
Read Articles

See also:
Compare with:
---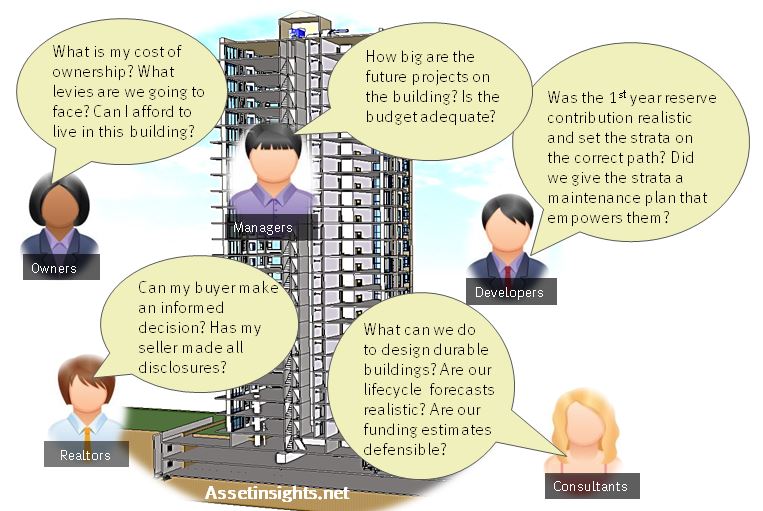 Fig. Some of the key stakeholders associated with a building.




Fig. Every stakeholder has a perspective. ISO 55000 (ISO 55001) helps to align these with corporate and asset management objectives.



Fig. The maintenance plan organized by team member participation.