The result of an asset reaching functional failure ("F"), which is measured as the impact/significance on the following two entities:


---
Process


CoF is established through a criticality analysis and expressed along a criticality index along the vertical (y-axis) of a risk matrix.



---
Ranking of Consequences


The severity of the consequences of failure are either expressed as linguistic variables (low, medium, high) or numerical values (1-100).

Listed below is an example of a four-tiered linguistic classification for CoF:

Tier 1: "Catastrophic"
Tier 2: "Critical"
Tier 3: "Marginal
Tier 4: "Negligible"
"Catastrophic" consequences would include matters such as loss of life and injury to persons. "Critical" would include significant damage to the building and components.



---
Types of Consequences


Listed below are some of the different types of consequences of failure.


P h y s i c a l

:

Greater

nuisances

from noise, vibrations, smells, etc. that affects the quiet use and peaceful enjoyment of the property.
Increased

outages

associated with power supply, water supply, gas, and other utilities.
Increased

downtime

and disruptions with essential services, such as elevators, etc.
Reduced

reliability

of systems and assets.

Collateral damage

to finishes and substrates from water ingress and water escape conditions.

Unsightliness

that detracts from the exterior and interior aesthetic appearance of the building. (aesthetic deterioation)
Accelerated

deterioration

of some assets requiring earlier renewal.
F i n a n c i a l

:

Increased

costs

due to lack of planning, reactive/crisis planning, accumulation of deferred maintenance, unnecessary repairs, shortened service lives, greater project scopes, etc.
Greater financial

hardship

through special levies, demand loans, etc.
Diminished marketability of the suites due to stigmatization, etc.
Lower

resale value

of the property.

Inefficiencies

in the use of energy, coordination of people and other resources

Missed opportunities

for leveraging economies of scale, etc.
Waste and ground contamination
Increased contingency allowances for substrate repairs

L e g a l:
Potential for

fines

and penalties due to non-compliant conditions.
Potential

accidents

and Injuries to owners, guests and invitees due to unsafe slip, trip and fall conditions.
Increased insurance

deductibles

due to failure to mitigate
Increased

risk

exposure to individual owners and the organzation from failure to do the necessary due diligence.
Jeopardizing of

warranties

due to failure to meet duty of care

Litigation

Fire watch

S o c i a l / p s y c h o l o g i c a l/ Communty:

Increased

stress

and frustration of individual owners/guests due to unresolved business and limited peace of mind.

Potential for

conflict

between owners due to unresolved isssues, greater time at general meetings, etc
Residents may have to vacate the premises during emergency repairs

Further discussion on the different types of consequences can be found at failure effects and maintenance motivators and replacement drivers.



---
Calculating Consequence Score


Included below are the three primary methods of calculating consequence scores, each with their own merits and limitations:

Max consequence - find the consequence with the highest score
Average Consequence
Sum of Consequence
---
Weighting of Consequences


The consequences of failure are established by weighted analysis of the following metrics or failure effects or maintenance motivators and replacement drivers:

Operations

Environment


Opex and Capex
The owners risk profile is expressed by attaching weightings to each of the criteria. This may be established with the following:

Desired standard of care based upon an operating standard.
Weightings will be affected by subjective bias of the persons who are making the evaluation of consequences. For example, an engineering consultant will perceive the consequences of failure associated with deferment of the washing of the exterior windows as negligible while an owner who occupies one of the suites may consider this to be higher.



---
Matrix of Consequences
Roof failure = physical and financial (but not legal). consqueqnces are tier 2/3
Fire alarm failure = financial and legal. consequences are tier 1/2
---
Examples


Listed below are some examples to help illustrate the application of the CoF to different scenarios:

A burst pipe that leaks into the building causing damage to interior finishes [Opex] and flooding into the elevator shaft [performance] would generally be considered "critical" (Tier 2)
The failure of a hot water recirculating pump will result in loss of domestic water and may be considered "marginal" (Tier 3).
The failure of a roof membrane that leaks into the building and causes significant disruption to the space users (Operations) and damage to interior finishes The quantitative and qualitative expression of possible loss that considers both the probability that an event will occur and the consequence of that event. would be classed as "critical" (Tier 2).
A canopy that is loose and could fall onto people entering the building and injuring someone (safety), perhaps fatally would be classed as "Catastrophic (Tier 1).
---
Methodology


Listed below are some of the key steps in the assignment of CoF rankings to events:

Identify the asset (eg., roof)
Determine the criticality of the assets (bounded?)

Identify the failure modes (eg., blister in membrane that leaks)
Identify the failure effects (eg., collateral damage)
Classify the failure effect (eg., collateral damage is physical and financial)

Assign a weighting to roof leaks (eg., x3)
Assign a criticality score (eg., 70 out of 100)
Establish a preservation strategy that recognizes the probability of failure (PoF) over a given time horizon.
---
Management Principles


CoF is most essential for critical assets and bounded assets. and serves to provide data for a program of Risk-Based Maintenance (RbM).



Fig. Risk-based decision making is at the heart of asset management and this requires mindful consideration of the relationship between the probability of failure (PoF) and the consequences of failure (CoF). The complexities of these correlations can sometimes be captured on a risk matrix.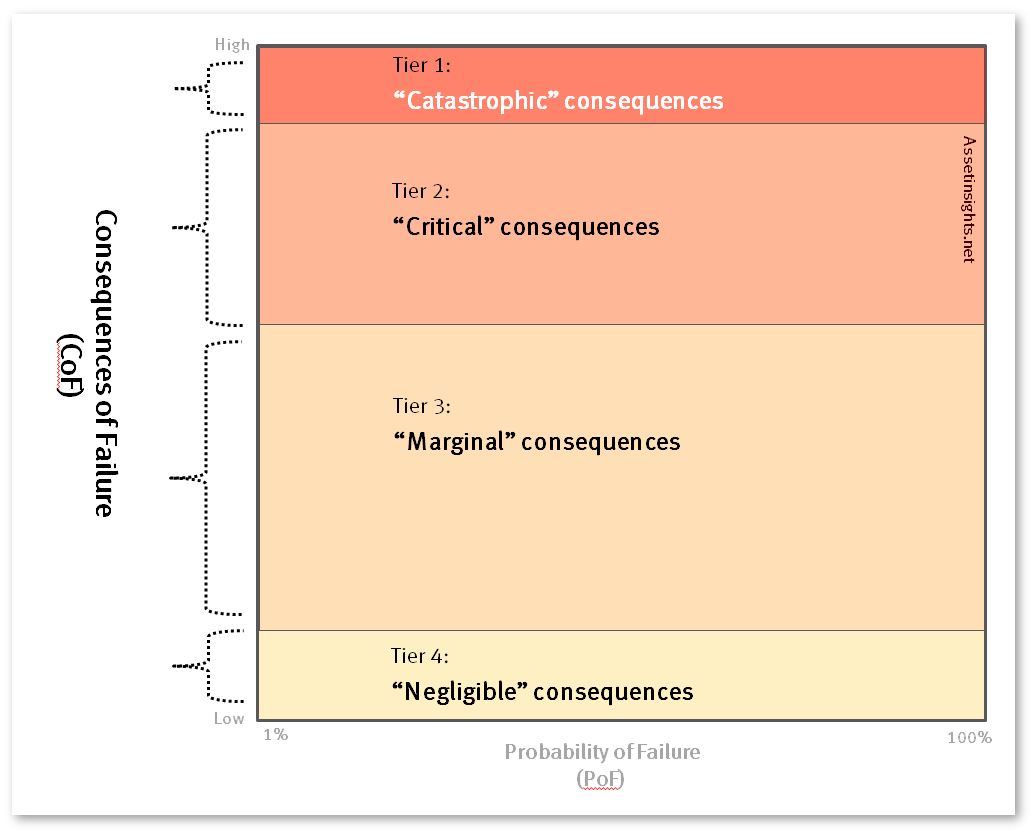 Fig. Consequences of Failure (CoF) represented on the vertical (y-axis) of a criticality matrix (risk matrix).




Fig. I. Care is oblivious to the extraordinary events that can totally wipe out his assets and upset the delicate order of things, such as force majeure and acts of God.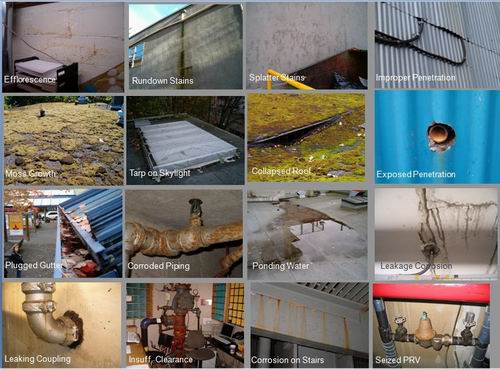 Fig. Photograph array of some of the physical consequences of failure.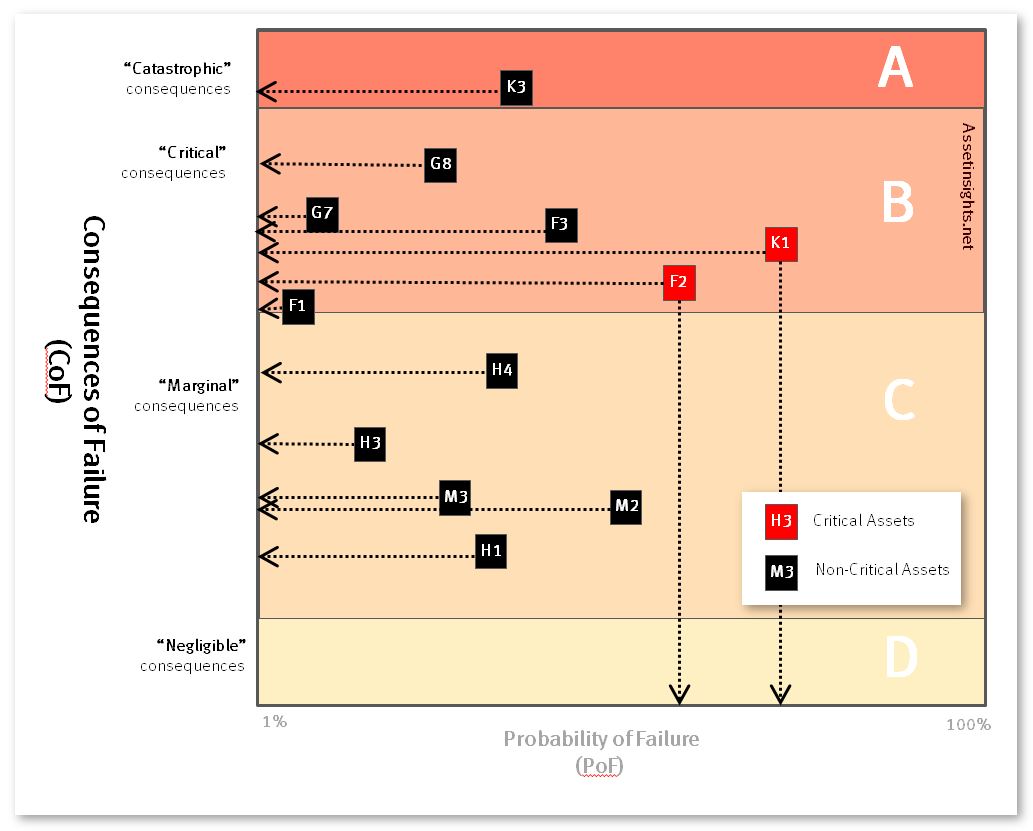 Fig. Risk matrix with tiered separation of the consequences of failure (CoF).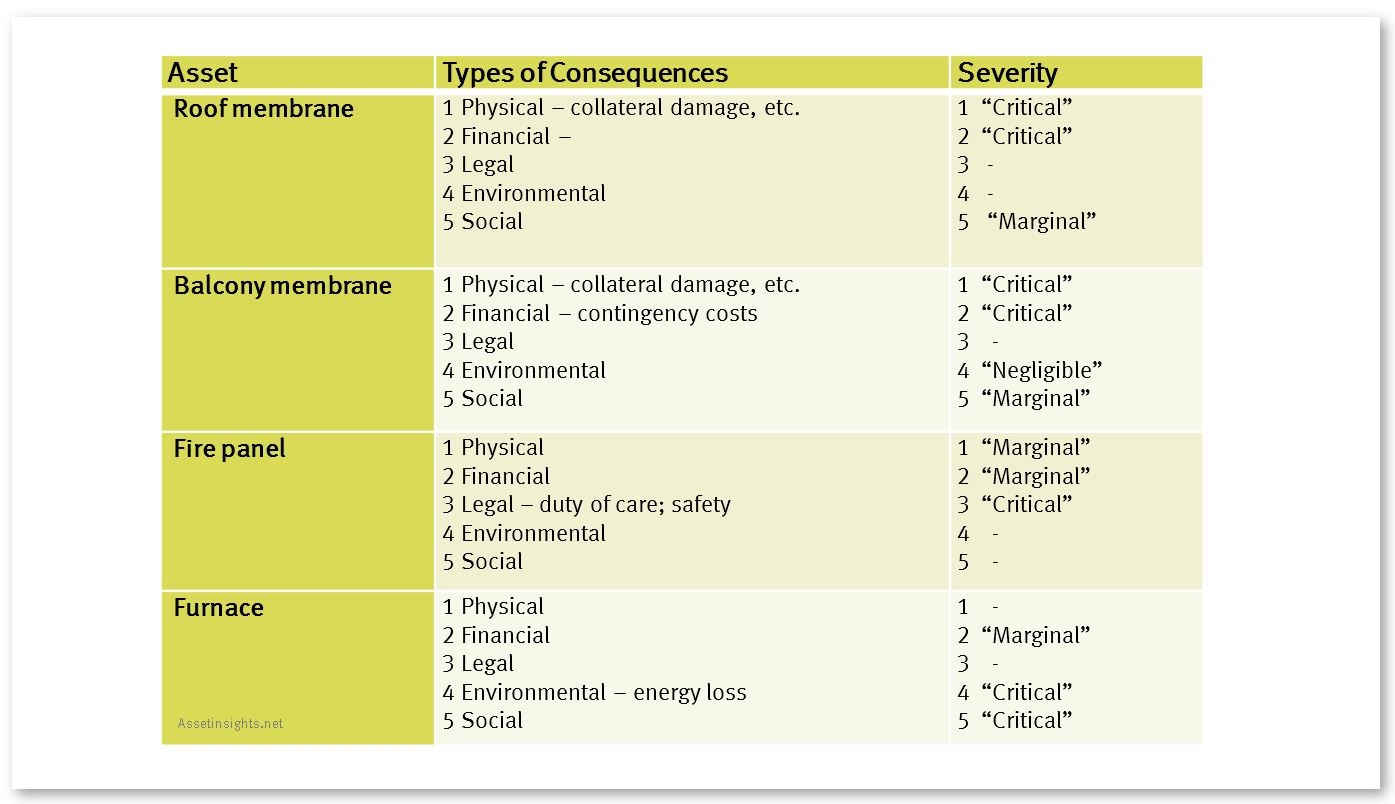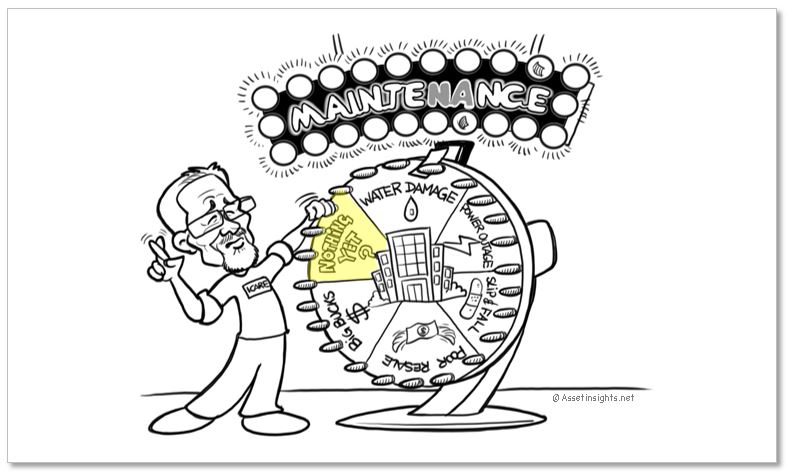 Fig. I. Care spinning the wheel of misfortune to determine the consequences of deferred maintenance.



Fig. I. Care is trying to avert the cascading effect of one problem compounding another in his building.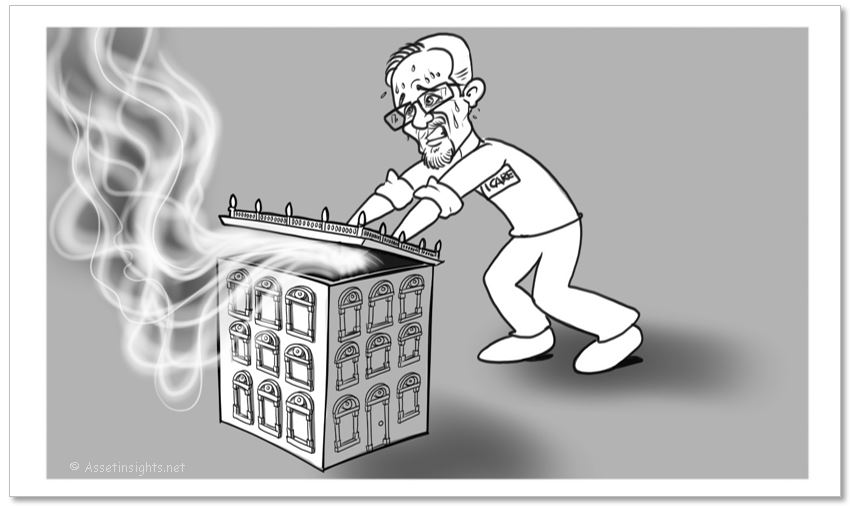 Fig. I Care has opened up Pandora's Box and will now have to face all the consequences.