Also referred to as "Condition-Directed Maintenance" or "On-Condition Maintenance".
The terms condition-based maintenance, on-condition maintenance, and predictive maintenance are often used interchangeably.
A maintenance strategy that is based on measuring the condition of assets to assess whether they will fail during some future period, and then taking appropriate action to avoid the consequences of that failure.
The condition of assets is monitored using a variety of objective technologies, through the use of statistical process control techniques, by monitoring equipment performance, or through the use of the human senses.
There are three primary variants of condition-based maintenance:
Use-Based Maintenance (UbM)

---
Principles and Process

Listed below are some of the asset management principles associated with a condition-based maintenance strategy:
---
Deterioration Models


Predictive principles and concepts:

---
Diagnostic Tools
Listed below are some of the objective diagnostic technologies used in condition-based maintenance programs:
---
Predictive Tasks


Listed below are some of the major maintenance tasks under the realm of predictive maintenance that are used to achieve the objectives of time-based maintenance:
As an example, the maintenance descriptions evolved from: "Clean the roof gutters twice a year" (TbM) to "Inspect the gutters during early Autumn and after inclement weather conditions. Depending on the proximity to trees and other vegetation, clean the gutters at appropriate intervals" (CbM).

"Clean gutters every six months"
---
Candidate Assets


Time-based maintenance is best suited and appropriate for the following types of assets and in certain circumstances:
Listed below are some examples of assets that are usually maintained on a condition-based maintenance approach:

---
Variations


Listed below are some of the variations of condition-based maintenance:


---
Evaluation


Listed below are some of the merits of the condition-based maintenance approach.

Qualitative

- It may be more qualitative than quantitative in that it seeks to find an optimal interval for each maintenance task.

Realistic

- It may be more realistic and pragmatic.

Empirical

- The empirical evidence that is gathered from the diagnostic technologies provides a compelling business case to support decision making.

Listed below are some of the limitations and shortcomings of the condition-based maintenance approach

Bounded Assets

- This approach is generally not appropriate for bounded assets, such as fire safety equipment.
May result in under-maintenance of some assets.

Sophistication

- It requires a sophisticated team.

Misinterpretation

- The results of the diagnostic technologies are sometimes susceptible to misinterpretation.

Onerous Recordkeeping

- Requires rigorous recordkeeping to track the evolving condition of the assets to determined their proximity to potential failure and functional failure.
---
Management Principles


Listed below are some of the asset management principles that can be applied to this form of maintenance in pursuit of a maintenance optimization model.

---
Concepts needed to reach a CbM algorithm
Delayed start
Risk zones
Deterioration models, such as PF Interval
Distress-based metrics
Inspection intervals
Diagnostic tools (thermography, etc)
Inspection history - photo slide show
Preservation models, such as major and minor maintenance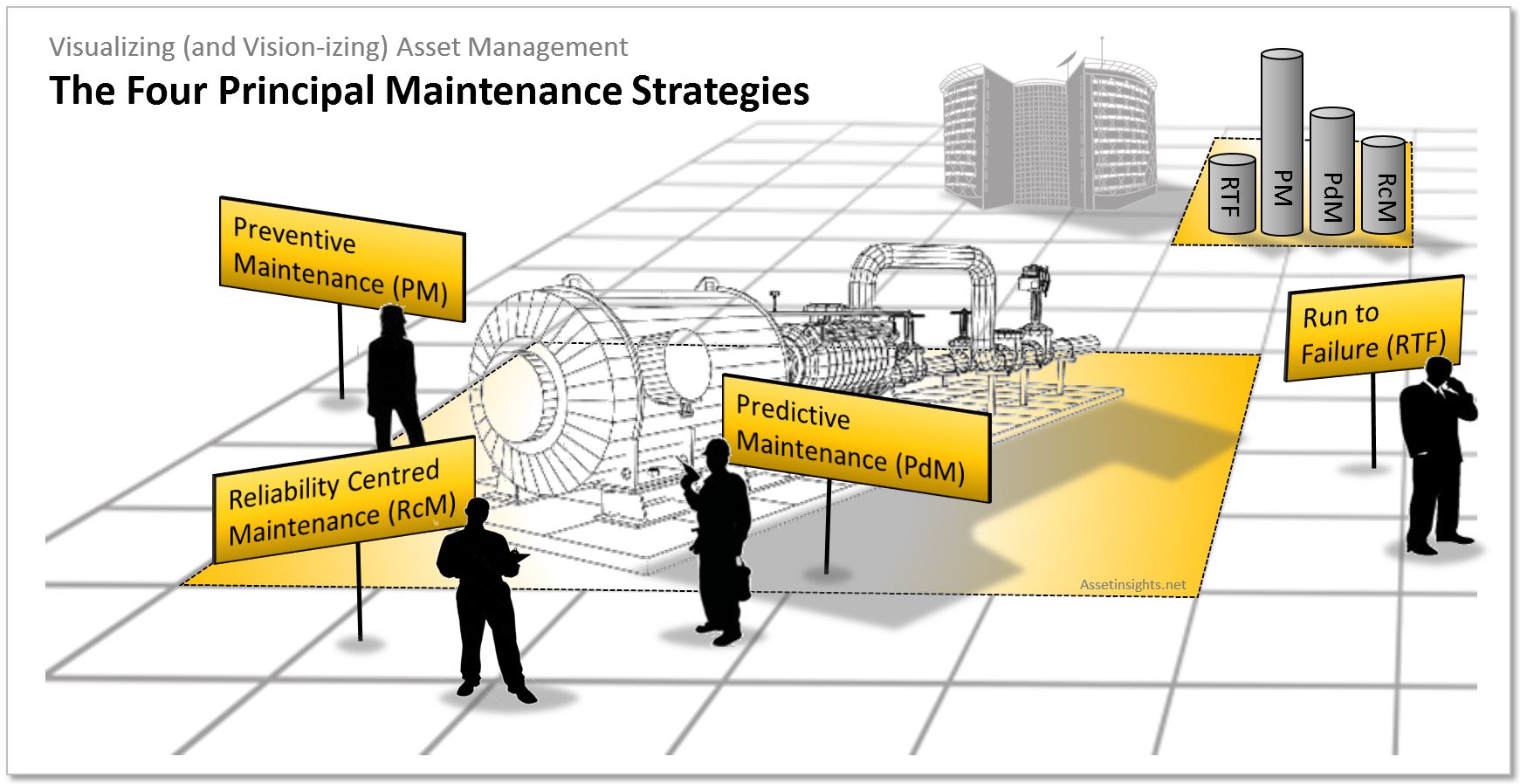 Fig. Condition-based maintenance (CbM) forms an underlying principle that applies to all four maintenance strategies.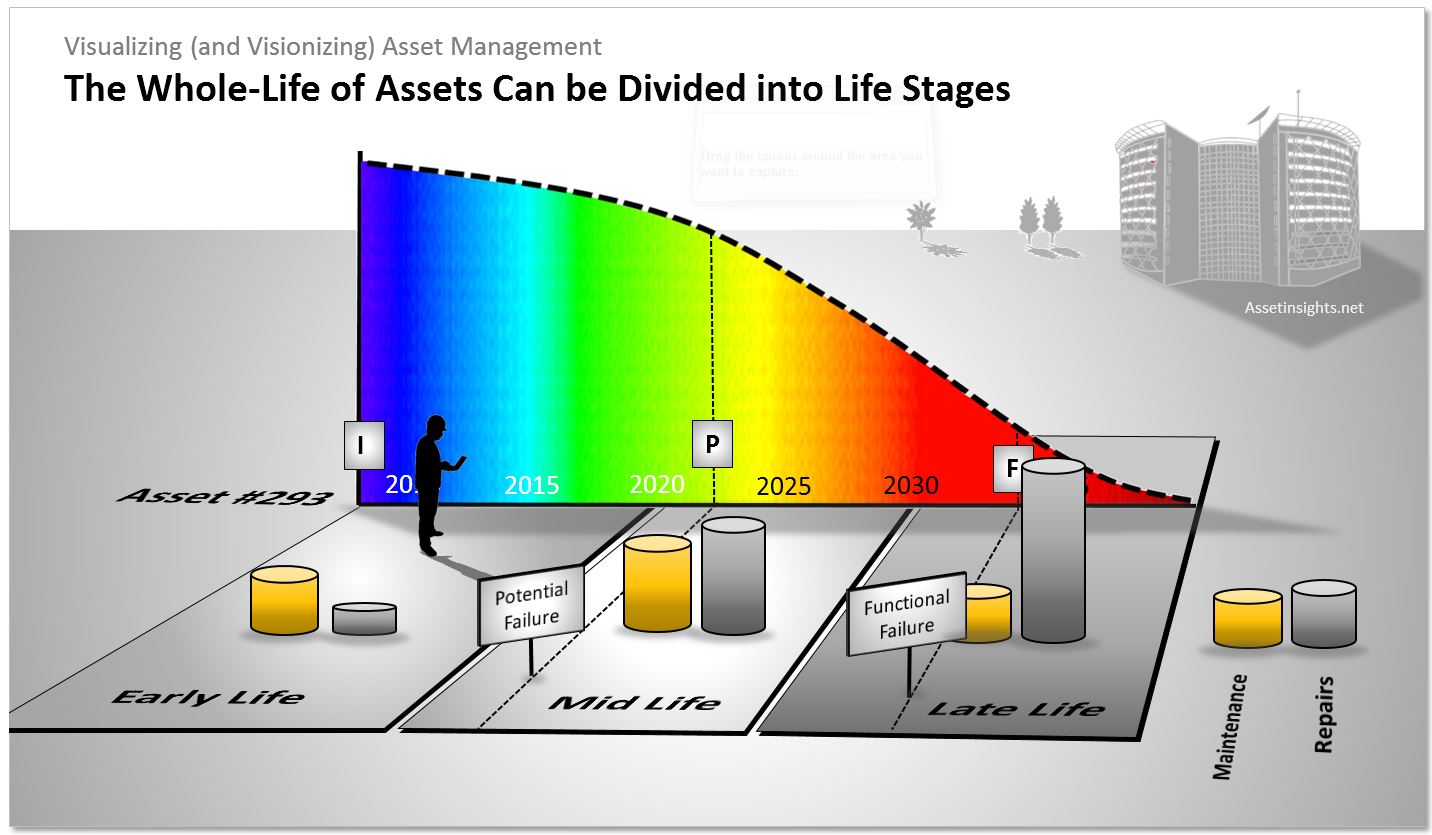 Fig. The whole life of assets can be divided into life stages.

Fig. Distress-based metrics associated with the deterioration of an asset.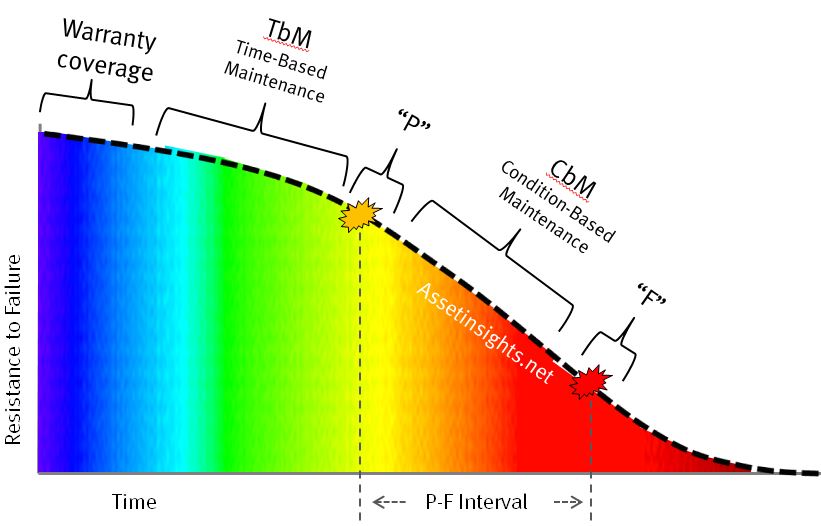 Fig. The risk spectrum extending along the P-F interval to illustrate the varying strategies in the Pre-P and Pre-F periods. For example, a shift from Time-Based Maintenance (TbM) to Condition-Based Maintenance (CbM).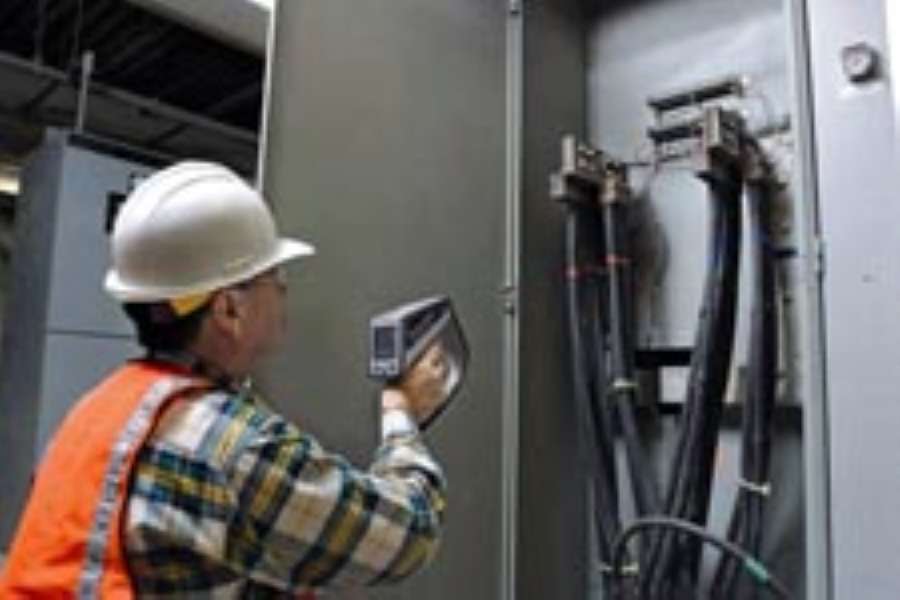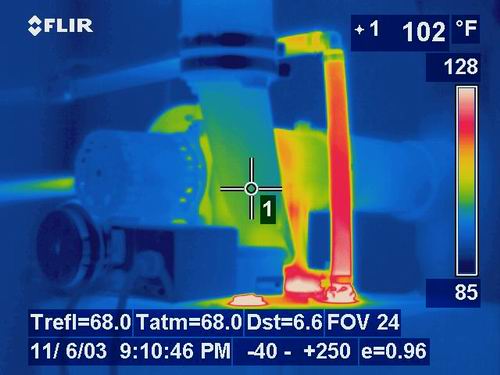 Fig. Condition-based maintenance technologies such as scanning of an electrical panel and thermography of a pump




Fig. Predictive maintenance (PdM) technologies along the P-F Curve in relation to Potential Failure (P) and Functional Failure (F).

Fig. Thermographic scans as one of the many diagnostic technologies to facilitate Predictive Maintenance (PdM) on assets.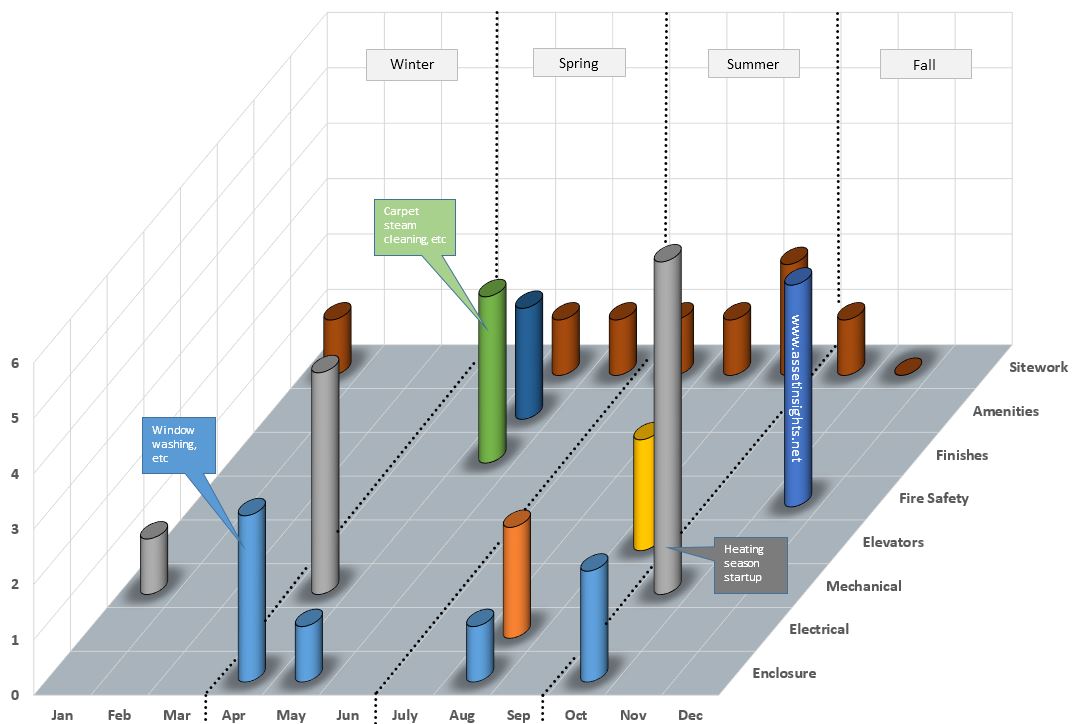 Fig. The maintenance plan organized into seasonal maintenance tasks.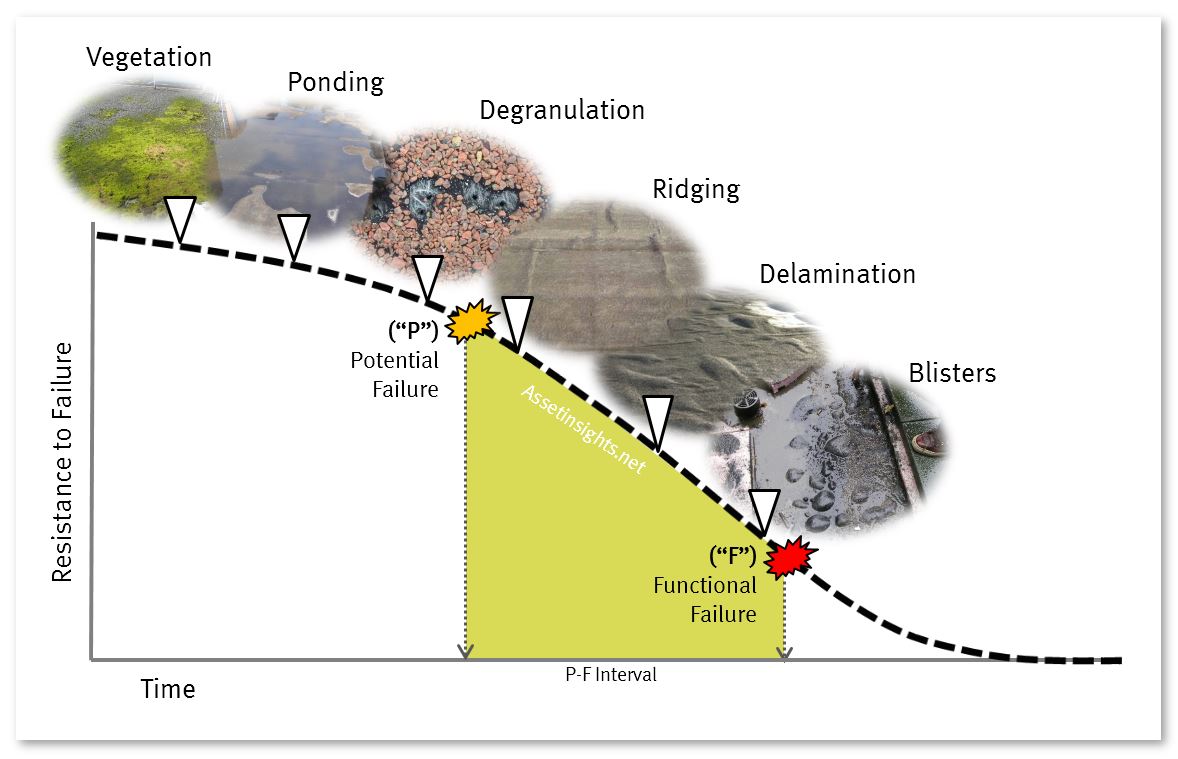 Fig. Illustration of a deterioration model for a roof system with distress metrics at different life stages.




Fig. Different types of maintenance tasks distributed across the four seasons of an annual maintenance program.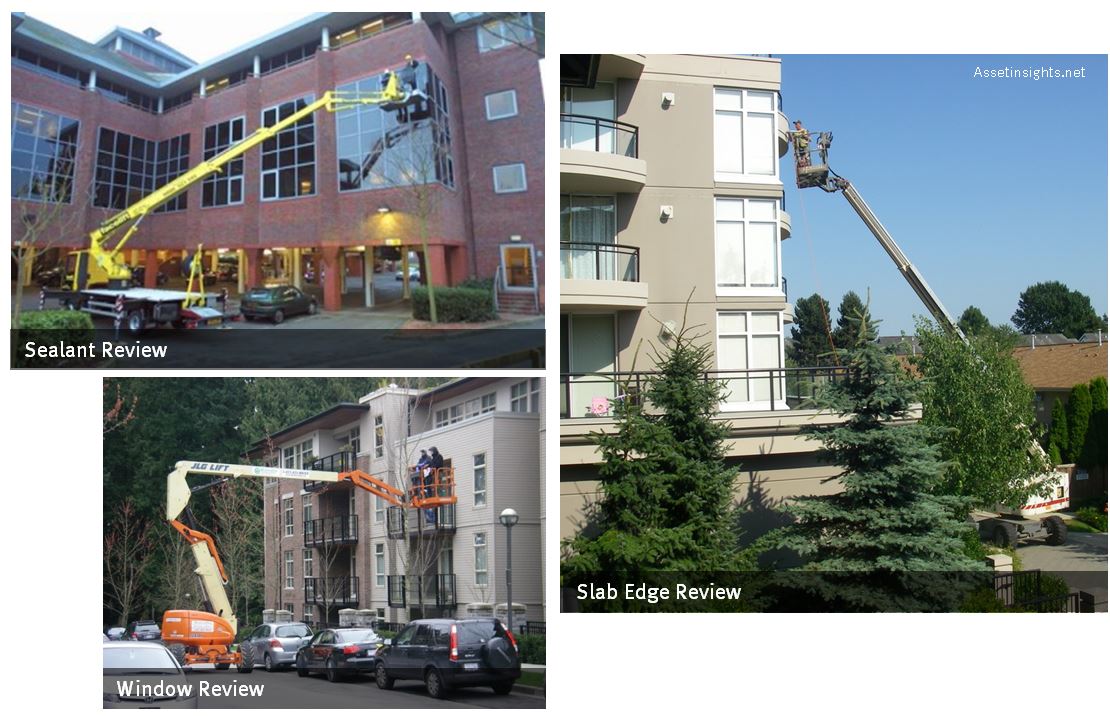 Fig. Examples of "major reviews" to ascertain the condition of assets to identify necessary maintenance tasks and inform appropriate intervals.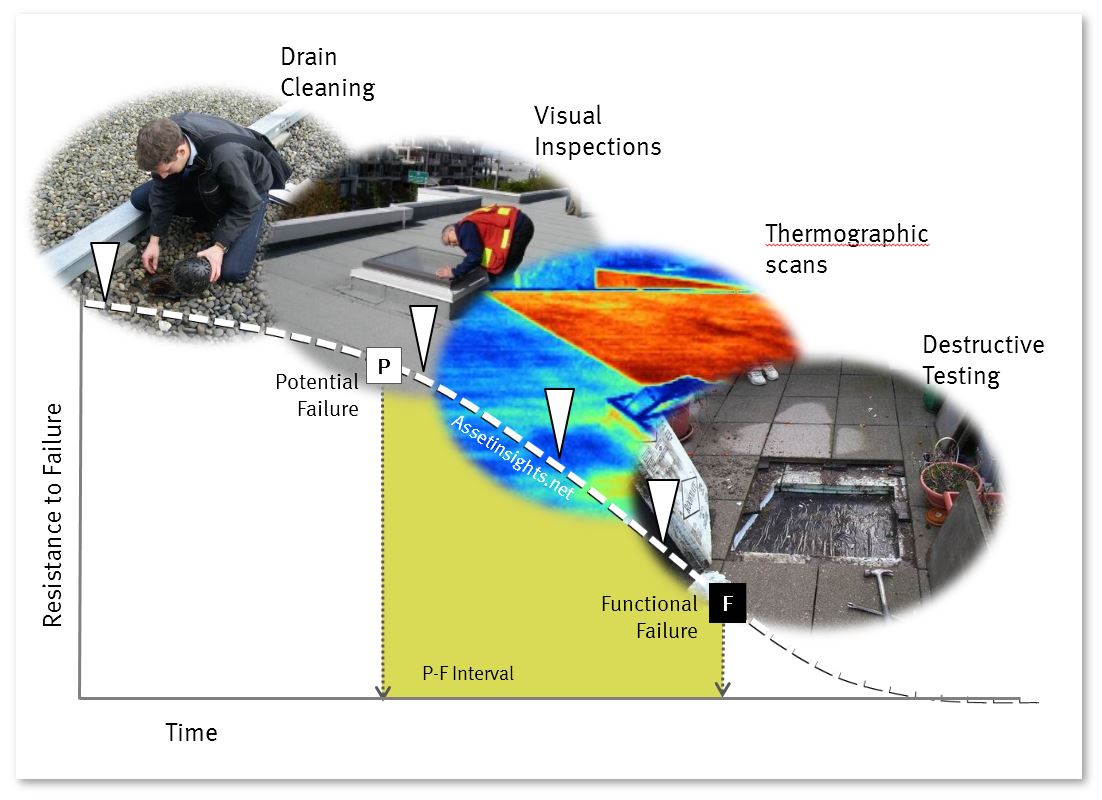 Fig. Major maintenance tasks mapped to the P-F Curve.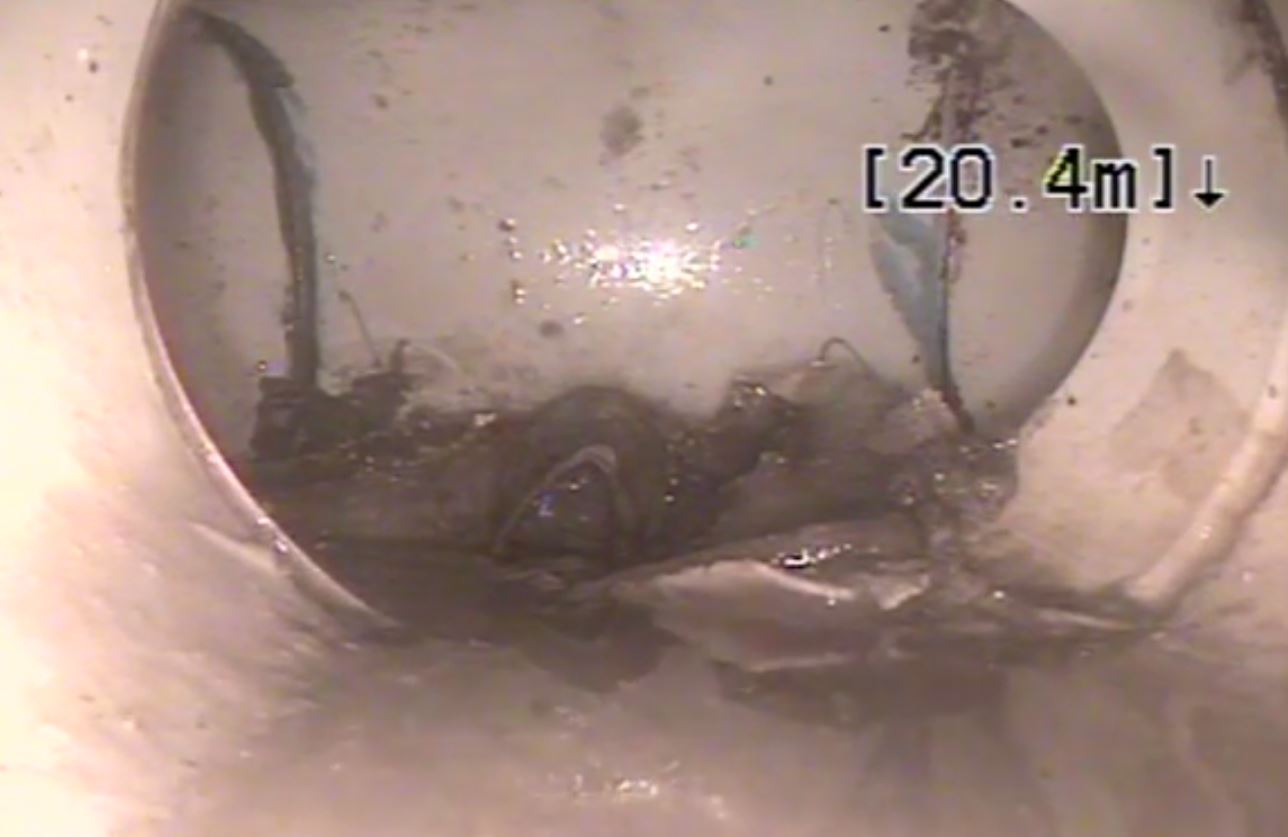 Fig. Camera scoping survey in drain pipe to determine concealed conditions and establish scope and specifications for major maintenance tasks.


Fig. Examples of assets that are usually maintained a condition-based maintenance strategy.




"Condition dependent" means that the interruption is largely dependent on the condition of the component and, therefore, largely influenced by the maintenance of those components. In this sense, "maintenance" includes component replacement prior to "wearing out". Condition dependent interruptions are caused by the deterioration of mechanical and electrical properties of components over time due to exposure to mechanical and electrical stresses and various environmental conditions.




On-condition maintenance can be defined as a scheduled inspection that is designed to detect a potential failure condition long before their occurrence, so that action can be taken to prevent the functional failure or to avoid its consequences.

This type of maintenance uses inspection methods or condition monitoring techniques to determine either a problem exists in equipment , how serious the problem is, and how long the equipment can run before failure. Maintenance tasks (inspections/ checks) used to detect potential failures, and consequently to avoid a total functional failure, are called 'on-condition" maintenance tasks. The process of "on-condition" maintenance is applied to items on which a determination of their continued airworthiness can be made by visual inspection, measurements, tests or other means without disassembly inspection or overhaul. The condition of an item is monitored either continuously or at specified periods. The item's performance is compared to an appropriate standard to determine if it can continue in service. These appropriate standards may relate to, but are not limited to, cleanliness, cracks, deformation, corrosion, wear, pressure or temperature limits, looseness or even missing.

It is not a philosophy of "Fit Until Failure" or "Fit & Forget".

On-Condition Maintenance relies on PF Intervals and other techniques to ensure that maintenance occurs before a failure occurs. Maintenance taks (inspections/checks) used to detect potential failures, and consequently to avoid Functional Failure, are called on-condition maintenance tasks.



For years, it was believed that, based on the accepted 'wear and tear' model of failure, every item had a 'fixed age' at which either complete overhaul, or discard was necessary to ensure safety and operating reliability. Based on these concepts, there was a widespread belief that all failures could be prevented by age-based overhaul. Therefore, Time-Base Maintenance became the norm for Preventive Maintenance. This kind of approach motivated the indiscriminate use of overhaul or preventive replacement for all items included in a Preventive Maintenance program. Based on analysis of failure data, it was found that the probability of failure did not necessarily increase with operating age. Since there is seldom any strong relationship between the items operating time and failure probability, many failure modes did not benefit from age-based actions or shop visits. Therefore, the traditional time based policies were found to be ineffective for controlling the failure rate of many items. In fact, prescribing age-based actions for non-age-related failures had an adverse effect on the availability and reliability of the items, because it contradicted the actual failure characteristic and degradation processes. As a result, serviceable items were unnecessarily removed from service and sent to shops for overhaul or other maintenance measures. This caused maintenance costs to increase rapidly without equivalent improvements in reliability. Based on several actuarial analyses, it has been discovered that very few failure modes conform to any age related failure patterns. In reality, there is often little relationship between equipment's operating age (or utilization units) and the probability of getting into the failed state. Even though many failure modes are not age related, it is most often possible to identify and recognize the conditions that indicates that a functional failure is about to occur or that is in the process of occurrence.