An indicator that occurs at approximately the same time as the conditions they signify.
For example, water escaping from a pipe (the indicator) occurs as the pipe bursts and may not have been preceded by a leading Indicating before the failure.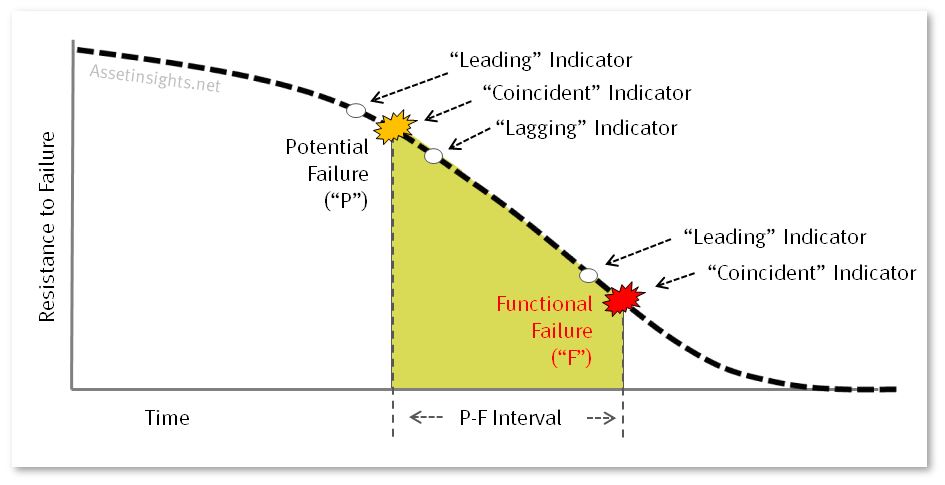 Fig. Leading indicators, lagging indicators and coincident indicators on a PF Curve.